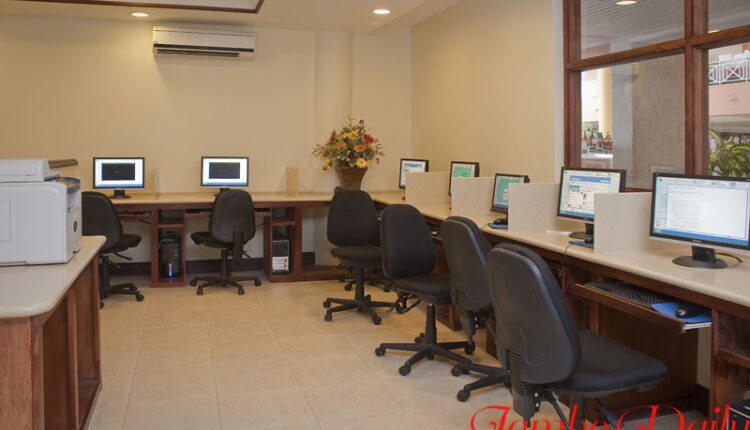 How to Start a Cyber Café Business in Kenya
Have you ever wondered how the cyber café business in Kenya still exists in this modern day of smartphones and laptops? If you want to start your own cyber café business in Kenya, this article will guide you on how to open one.
The rise of smartphones and cheap personal laptops have a considerable threat to cyber cafés. However, not everyone can afford a quality smartphone and access to the internet daily. The demand for information is high, and the cheapest way to access it is through a cyber café.
There is a need to type, print, and photocopy documents; the most cost-effective way in Kenya is to visit a cyber café business. Here is how you can establish your own cyber café business.
Factors to consider when establishing a cyber café business in Kenya
1. Location.
Location is a significant element when establishing a cyber café business. The position of the cyber café plays a significant role in its success. The best place to set up your cyber café is near residential areas, learning institutions, busy streets, and public government facilities and banks.
2. Business permits and licenses.
In Kenya, to open any business, you must get a business license from the county government. A cyber café business license in Kenya costs between Ksh 5 000 to Ksh 10 000 per year. You will also be required to music Copyright Society of Kenya (MCSK) license, signage, and county council advertising permit.
3. Internet connectivity.
The main point of visiting a cyber café if you are not printing or photocopying is to use the internet. Internet speed is what attracts people to your cyber café. Kenya has internet providers like Safaricom, Airtel, Telkom AccessKenya, and Unwired Communications Limited.
4. Equipment and furniture.
A cyber café needs a desk for the computer, a chair for each station, and a customer waiting area. A cyber café to a café must have at least three computers, a photocopier, and a printer. You can choose to buy new equipment or purchase second-hand. When buying electronic equipment, you must consider quality over quantity.
5. Partition workstations.
An excellent cyber café will need proper planning. Planning is essential in helping manage the space effectively and make it more organized. Partition is also significant in providing privacy for your customers.
6. Marketing.
The final step is advertising your cyber café business to let people know you exist and the services you provide. You can promote your café through referrals, business cards, and posters.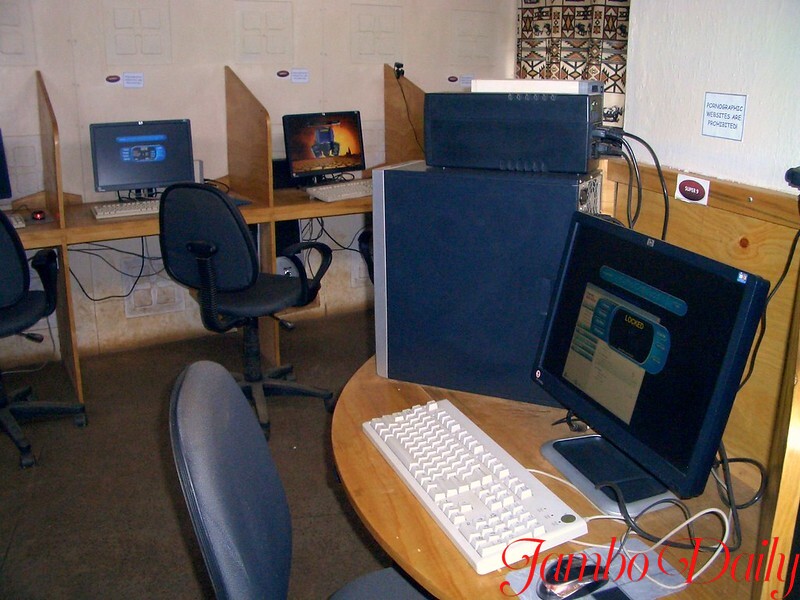 Cyber café business services in Kenya
Internet browsing
Typing and printing
Scanning and photocopying
Document lamination
Graphic and web services
Online application/registration
Photography/Passport
Read also, How to Start an Agrovet Business in Kenya, Cost and Earning 
Read also, How to Start a Cleaning Company in Kenya, Cost and Earning 
Starting capital
The amount of capital you will need to start a cyber café business in Kenya depends on the number of workstations and the nature of the machines you purchase. You need Ksh 250 000 to set up an excellent cyber café business with five workstations. Here is the cost estimate;
Cost estimate
Five refurbished computers – Ksh 85 000
Printer – Ksh 35 000
Internet (60Mbps/month) – Khs5 000
Licenses – 12 000
Interior and all installations – Khs 25 000
Branding – Ksh 3 000
Rent – Ksh 15 000 (monthly)
Electricity – Ksh 2 000 (monthly)
Is the cyber café business profitable in Kenya?
Yes, a cyber café business in Kenya is profitable if established in a high-traffic area. It is also important to offer several services to increase profitability.
A cyber café offering all the above services can earn between Ksh 1 500 to Ksh 5 000 per day. This implies that the business can generate a monthly revenue between Ksh 40 000 to Ksh 70 000.