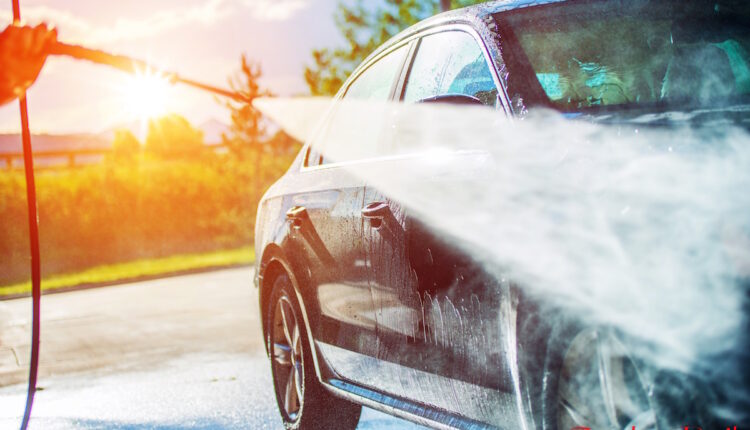 How to Start a Car Wash Business in Kenya
The car wash business in Kenya is growing at a fast rate due to the increase in the number of vehicles Kenyans buy each year. According to Trading Economics global macro models, new-car registration is estimated to be about 29500.00 in 2022 and 32000.00 in 2023. This article will provide you with the knowledge and information on how to start a car wash business in Kenya.
Car wash businesses do not only wash cars but also motorcycles, bicycles, and carpets. An added advantage of starting a car wash business is flexibility, it can be at a fixed location or can be mobile.
Starting a Car Wash Business in Kenya
Conduct market research on car wash business to identify business opportunities.
Identify the location of your car wash business. You can either purchase the land or lease it. For your business to thrive ensure your ideal location is near a residential area, offices, bars, or restaurants.
Create your car wash business plan. The business plan serves as a guide to your business.
Rehabilitate the land. This is an important step that many people forget. Before you offer your services, people are fast attracted to how your facilities look. As much as your customers are immersed in efficiency decency is equally important.
Register your business name on the eCitizen portal and acquire the necessary business licenses and permit for your car wash business.
Acquire the necessary equipment for your business. Technology plays an important role in the success of a business. Buy the necessary machine and equipment that will improve your services.
Market your car wash business through advertisement
Read also; How to Start a Fast Food Business in Kenya 
Products and services
Car Washing Services
Rust removal services
Touch-up paint for cars
Carpet cleaning
Engine wash
Leather restoration and protection.
Polishing and Waxing of Cars/Bikes
Car Wash Equipment
High-pressure car wash machine
Portable car washing machine
Vacuum cleaner and detergents
Wands and brushes
Water tank
Boom Accessories
Car drier systems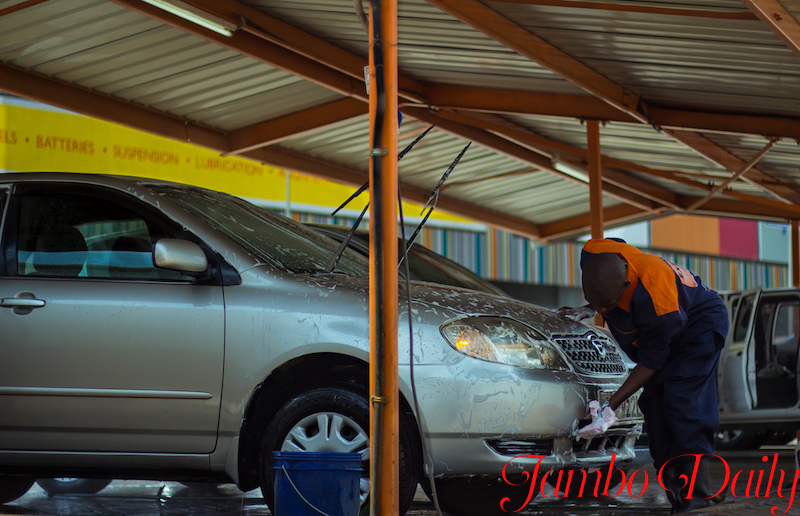 Cost of starting a car wash business in Kenya
The cost of starting a car wash business mainly depends on the size, design of your business, and the type of equipment you buy. Below is an approximate cost;
Leasing Land: Ksh.15,000 or more
Equipment (Vacuum Cleaner, brushes, squeezers, towels, detergents, and buckets): Ksh.100,000 or more
Rehabilitation: Ksh 25,000
Licenses: Ksh.20,000
Marketing: Ksh.15,000
To start a car wash business you need between Ksh. 50000 to Ksh. 1000000. It is also possible to buy any existing car wash from as low as Ksh.140,000 to as high as Ksh.1,500,000 depending size of the car wash.
Read also; How to Start a Butchery Business in Kenya
Read also; How to Start a Hotel Business in Kenya
Car wash business profitability in Kenya
The number of new vehicles in Kenya is projected to increase each year. A car wash is not only for washing cars but also offers other services that can multiple your income.
Such services include a restaurant, night parking, and carpet cleaning. The standard price for washing a car is Ksh. 200 and Ksh. 500 for Lorries and buses. Therefore, it is possible to earn more than Ksh. 5000 in a day.