How to Start a Boutique Business in Kenya
A boutique is one of the businesses that satisfy the desire for clothing, which is one of life's necessities. This article will discuss how you can start a boutique business in Kenya that can earn you a substantial profit.
One rapidly expanding business individuals are starting in Kenya is the boutique and fashion industry. Anyone may start a business with this because there is always a need for apparel and fashionable items.
The kind of clothing your store sells affects your business's success. The clothing your boutique sells is an essential aspect of the success of your business.
Women's clothing, for example, is typically in more demand than men's clothing. As a result, selling women's clothing can increase sales.
Boutique businesses thrive in communities with a large number of prospective clients. This is how to set up a boutique in Kenya.
Starting a boutique business in Kenya
Research the fashion industry to become familiar with it. Being engaged in the fashion sector and familiar with current trends is the first step you should take when opening a boutique.
Choose the type of boutique you want to open. Different kinds of boutiques exist. Women's or only men's clothing is sold in certain boutiques; others sell both, and others sell clothing for kids. Therefore, it is up to you to choose which one to start.
Write a boutique business plan. A business plan outlines the objectives of a company.
Know your target market; it can be women, kids, youths, or men
Register a name for your company and get a boutique business license.
Locate a boutique business location. Find an excellent business location before starting your company. Target high-income or middle-income class. It is because individuals in these places buy clothes more frequently.
Look for reliable suppliers. Finding a consistent and low-cost clothing vendor is fantastic for your business since you will have more significant profit margins
Rent a space and hire a few people to help you run the boutique.
Advertise your boutique business. Business marketing is crucial, particularly for a freshly established company. Let people know where the business is located and the products you sell. Social media, banners, posters, and business cards may all be used in marketing.
Boutique business starting cost in Kenya
Starting a boutique business may be expensive depending on the size, location, and type of clothing it sells. For instance, the initial cost will be cheaper if you sell locally created clothing instead of imported clothing.
Starting a boutique business in Kenya typically costs between Ksh.100,000 and Ksh.1000,000.
Read also; How to Start a Laundry Business in Kenya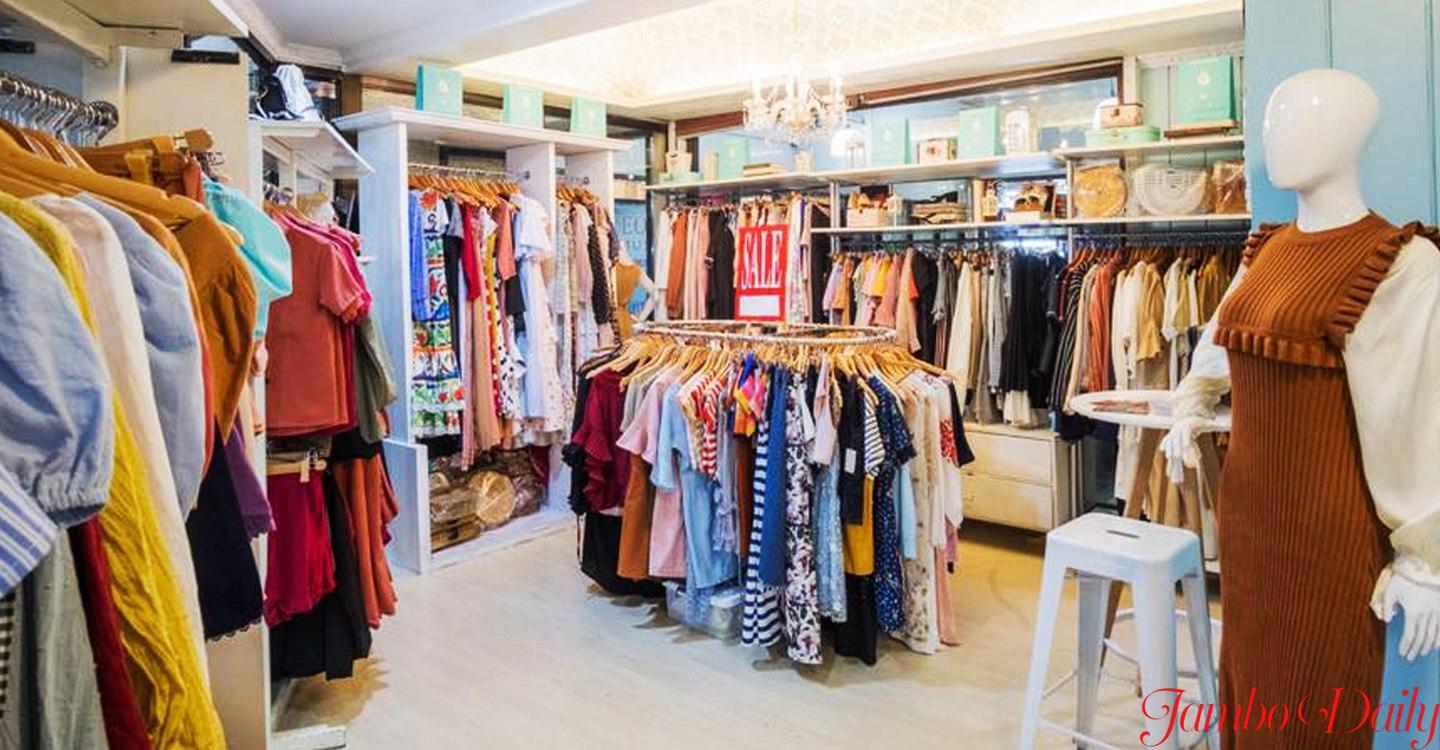 Benefits
The boutique is not a seasonal business; you will always make sales anytime, especially if you have an online store. As long as your boutique can consistently generate high sales at random times throughout the year, it may be open at any time of the year and offer clothing for any season.
Everybody wants to look well and wear nice clothes. Due to the non-perishable nature of clothing, boutique businesses tend to be highly profitable.
Read also; How to Start a Retail Shop Business in Kenya
Boutique business profitability
If you can find an excellent location, a boutique can be successful. If your company is in a desirable location, you may often generate between Ksh 2,500 and Ksh 5,000 in profit daily.
During the Christmas season, the boutique industry often experiences growth in sales. As a result, you must maintain a sizable supply in December.
Unfortunately, if the boutique is situated in a low-income area, it could not prosper.