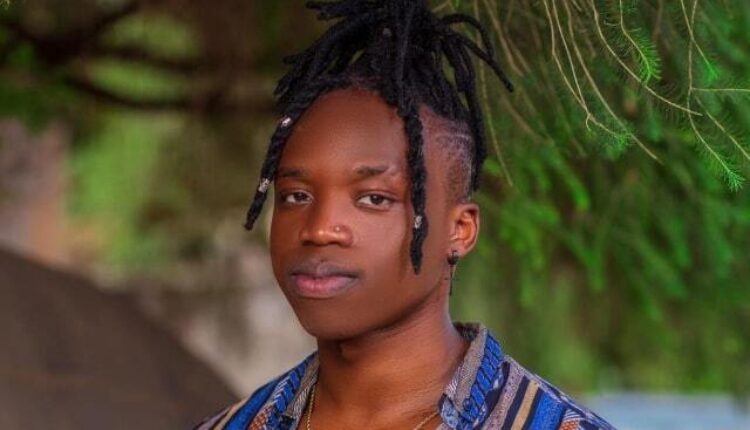 Flaqo Raz Biography, Age, Career, Girlfriend and Net Worth
Flaqo Raz, whose real name is Erastus Ayieko Otieno is a Kenyan comedian, singer, scriptwriter, dancer and songwriter.
The funny bone is a well-known Kenyan comedian most recognized for his portrayal of 'Mama Otis' in his multi-character comedy production, which he performs solo. Flaqo is a singer, screenwriter, and dancer in addition to being a comedian.
Flaqo Raz Age/Birthday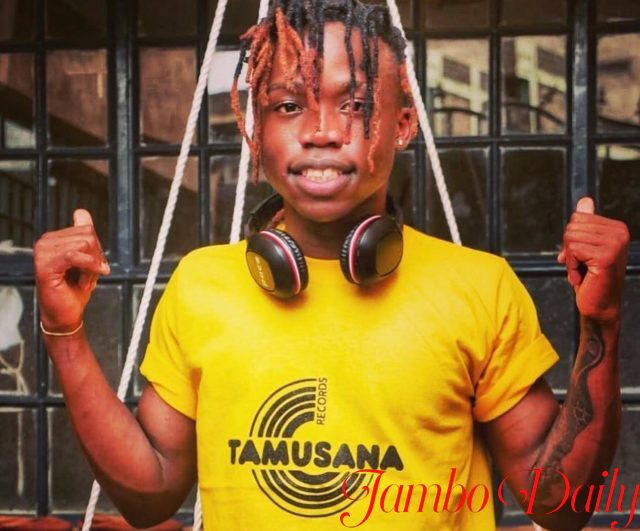 Flaqo was born on Christmas Day, which is why he has been referred to as Emmanuel as well as Noel throughout his life. Others think this is wonderful because he shares a birthday with Jesus Christ.
He, on the other hand, does not get to celebrate his birthday because it falls on Christmas Day. He was born in Aga Khan Hospital on December 25th (Christmas Day).
Flaqo Raz family & Siblings
Flaqo is the eldest of three siblings, which means he has two younger siblings, a brother and a sister. His immediate family members are well aware of his serious moments and lighthearted moments.
Flaqo Education Background
Flaqo attended Xaverian Primary School before pursuing his schooling at St. Mary's High School. He later attended Jaramogi Oginga Odinga University of Science and Technology (JOOUST), where he earned a degree in Public Health in 2018.
The Kenyan comedian feels that God only wanted him to have the documents before opening doors in the Kenyan entertainment industry. He was a quiet boy in school, and no one, not even himself, expected him to make a name for himself in Kenya's entertainment scene.
Flaqo Music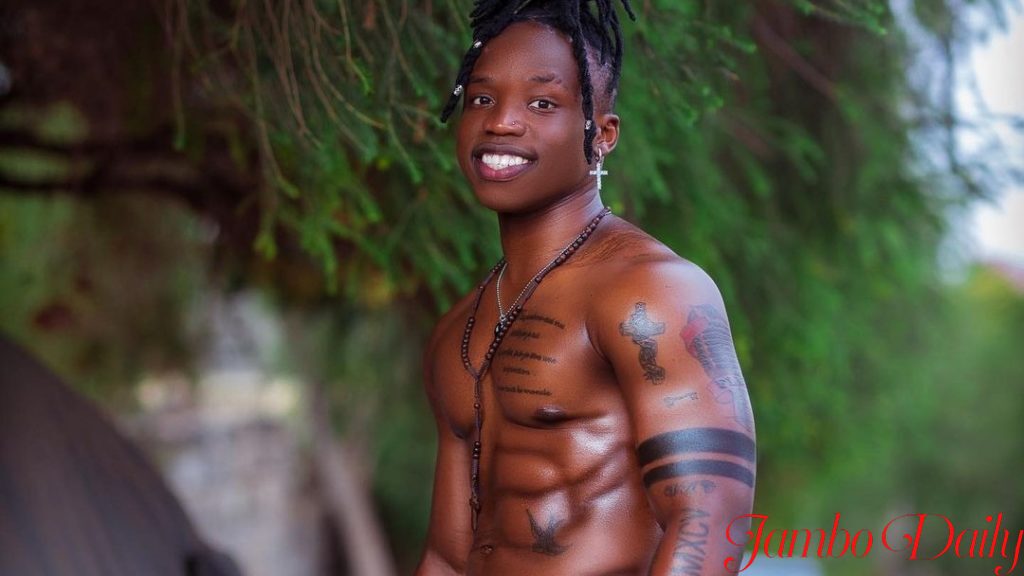 Most people are unaware that Flaqo was a vocalist long before he began performing comic sketches. He began as an R&B artist but struggled to break through owing to competition. He then started to hunt for a way to stand apart, which is where comedy comes in. August Alsina, whose songs include Soul Cry, Hold You Down, and Make It Home, is his favorite R&B singer. Flaqo claims to know all of his songs by heart.
A fan once said that his music was rubbish when he released his love ballad Regrets.
"I enjoy your comedy skits, but the music is terrible," said kingsleymartinjr.
Flaqo clapped back, adding that he no longer worries about such remarks.
Flaqo Comedy Background
When it proved difficult for Flaqo to break into the Kenyan music scene, he turned to comedy. Flaqo used to watch Vines before he started comedy, long before the app was removed.
He began making videos on his cheap phone, changing personalities and imitating Kenny Knox, Dope Island, and others. He would then publish the films on social media networks such as WhatsApp, and people he knew thought he was insane, which demotivated him. He subsequently resorted to watching YouTube videos to understand more.
As he was still experimenting, he decided to sneak in and make a little video when his mother was out grocery shopping one day in August 2018. He filmed it from a script featuring Khaligraph Jones praying. After he posted it, it quickly became his first viral video, which was extensively shared on sites such as Instagram, Facebook, Twitter, and WhatsApp. The videos, which were previously shared largely in his hometown of Kisumu, spread throughout Kenya and beyond. In just two days, this video gained 10,000 views.
Mama Otis Character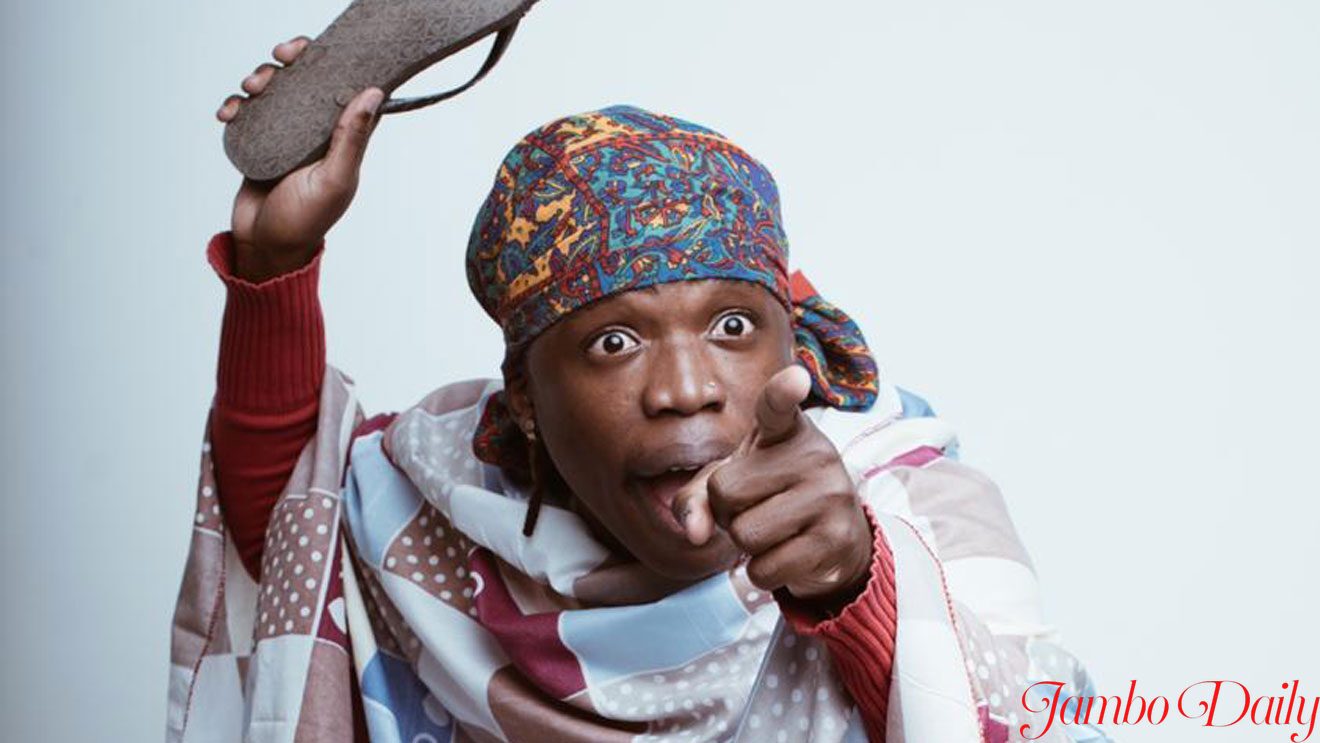 Flaqo is well-known for playing many personalities, including Otis, Mama Otis, Akoth, Baba Otis, and Mama Kinston. He is best known for the character Mama Otis, who combines traits from his mother and two aunts. Many viewers adore Mama Otis because she is a true portrayal of how mothers are. They are extroverted and would make you do whatever simply to avoid seeing you sitting about.
Eko Dydda, Bakari the Choirmaster, Khaligraph, and Bahati are some of his other well-known characters, in addition to Mama Otis.
Flaqo Raz Girlfriend/Relationship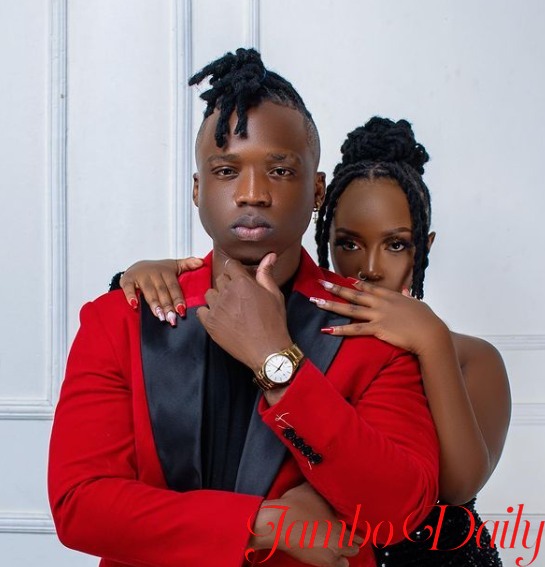 Flaqo is currently dating his fellow content creator Keranta. The couple regulary updates pictures of them together on social media.
However, Keranta says she has had a difficult time dating in public. She says that the pressure that comes with having a celebrity relationship is too much.
On August 29, the 21-year-old, who is presently dating popular internet comedian Flaqo Raz, spoke with Nairobi News about the demands of being a celebrity couple and the influence it has on their life.
According to Keranta, negotiating the complexities of a relationship in public can be daunting, as even mundane tasks might attract undue attention.
In a different Interview, Flaqo recently sparked a flurry of comments from his admirers when he revealed that he gives his girlfriend Keranta a monthly allowance ranging from Ksh 60,000 to Ksh 100,000.
The disclosure elicited a range of reactions from his followers, with some surprised and others voicing their thoughts.
Flaqo Raz Business
He owns a recording music studio in Mamboleo Estate in Kisumu known as Hitites, which means a play on tight hits. The studio gives young artistes a chance to record their tracks and have them released.
Flaqo indicated that after he reaches 10,000 Instagram followers and 50,000 YouTube subscribers, he will begin presenting his TV show scripts. Before you and I get to witness the finished product, he spends a lot of time researching and mastering his characters.
He has worked with companies such as Samsung, Airtel, and Yola. Even with his endorsements, he tries to make the advertising humorous in order not to scare away his fans.
Readb also, Crazy Kennar Biography, Real Name, Age, Girlfriend and Net Worth
Flaqo Raz Net worth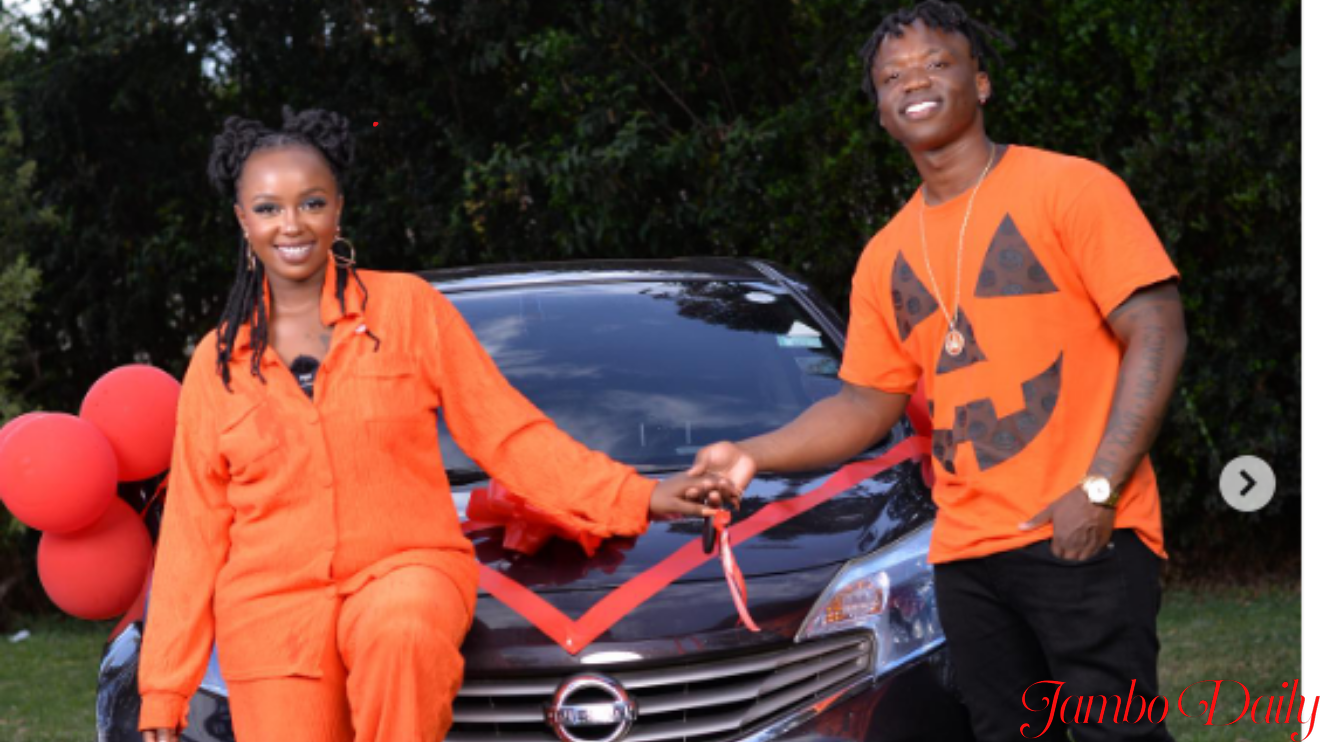 Flaqo has received various marketing sponsorships, including collaborations with major corporations such as Samsung and Airtel. In addition, he runs a recording studio in Kisumu. Having several income streams is essential for someone who is driven to expand his brand. Flaqo is well aware of the situation. We will inform you of his actual net worth soon we obtain it.
Read also, List of Kenyan Celebrities' Real Names