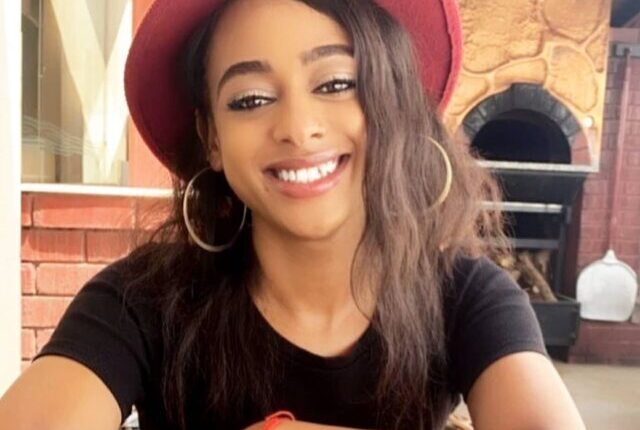 Chantelle Naisola Biography, Age, Career and Net Worth
Chantelle Naisola is a Kenyan actress and musician. She is famous for her hit song 'Tokelezea'. She recently started appearing in the new Citizen TV show 'Becky', where she plays the role of 'Shantell'.
Age, Birthday and Education
There are no details on Chantelle Naisola's early life and education.
Acting Career
Chantelle Naisola was first famous due to her song "Tokelezea" before her acting career took over. 'Tokelezea' was released in 2012, and has over 89,000 views on You Tube. Abbas Kubaff features in the song.
Chantelle has taken up different roles in several shows before 'Becky'. She played the part of 'Mumbi' in the romantic comedy, 'Plan B'. The show was released on February 14th, 2019 in Kenya by Alfajiri Productions.
Also, Chantelle was the assistant director of the thriller, 'Nairobby'. The movie was an Avant Film Production, that was released on August 5th, 2022. The story is about six university students who, after successfully pulling off a heist, live a life on the run as jealousy and greed put their friendships to the test.
There hasn't been much on her current role as Shantell in the new Citizen TV show. However, fans are excited and can't wait for the character development in her role as the plot matures.
In addition, Chantelle is also a famous social media personality, with over 54, 000 followers on Instagram. She has worked with several brands and businesses over the years.
Naisola Relationship
Chantelle Naisola is the famous J Blessing's ex-girlfriend. The two dated for five years before they parted ways. In a previous interview, she dispelled rumors that they broke up due to infidelity.
Naisola Net Worth
There are no details on Chantelle Naisola's exact net worth. She earns most of her wealth through her acting career as well as artistry.