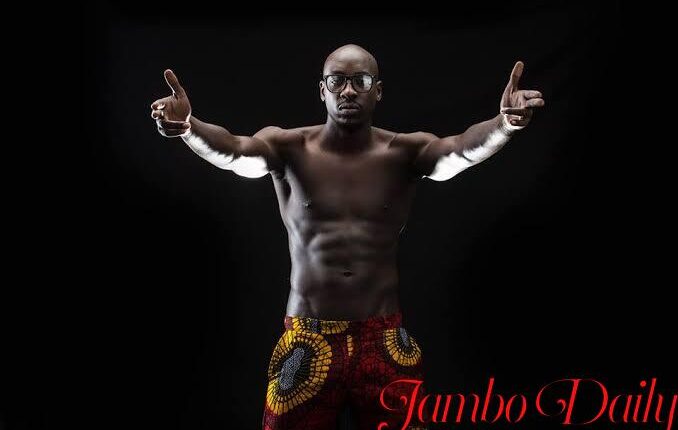 Bien Aime Baraza Biography, Girlfriend, Education, Career, Personal Life & Networth
Bien Aime Baraza is a great Kenyan songwriter, guitarist, and singer in the band Sauti Sol. Bien Aime is a French name that means "beloved"; he is certainly beloved by his vast list of fans for his wonderful singing style as well as his innovative abilities.
Willis Chimano, Mudigi Savara, and their amazing guitarist Polycarp Otieno round up his ensemble. Bien Sauti Sol has achieved success, and his singing prowess cannot go missed.
The lead singer is one of the band's most recognized members, thanks to his distinctive voice and bald head. This page delves into Bien Barasa's biography, emphasizing his origins, education, profession path, and personal life aspects.
We must acknowledge that the general public knows very little about his personal life, including Sauti Sol Bien height and age. Read on to learn more about your favorite musician, and you will undoubtedly fall even more in love with him.
Bien Barasa Age and Place of Birth
He was born on December 28, 1987. Bien claims to have a positive and healthy connection with his stepmother, Nancy Makoha Baraza, with whom he communicates frequently.
Bien Education Background
The artist attended Upper Hill High School, where he met the members of his future band. He attended the United States International University for Journalism and Media Studies after graduating from high school.
Bien Aime Sol family
Nancy Baraza, a former Deputy Chief Justice of Kenya, is Bien's stepmother. The gifted artist has kept his family out of the spotlight. Bien's biological mother supports him and is his biggest supporter.
She even attends Sauti Sol's concert, despite his father's disapproval of his work, and he wonders why Bien hasn't obtained a'real' job. Bien Aime once sent a snapshot of himself playing a guitar tune to his parents, and it was from there that we saw a photograph of his father.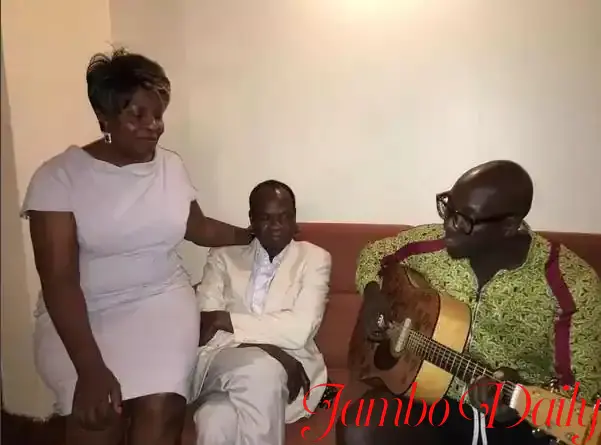 The caption is the most interesting part of the shot, and we think you should go to his Instagram page and read the comments. The mother appeared to be enjoying the song, but the father appeared to be in another planet.
'Playing our next single for my parents,' says the caption. I doubt my father approves. He probably still wonders when I'm going to get an actual job #africandads #lovingmothers'
Bien is also a father of two children, who he has managed to keep out of the headlines.
Bien Girlfirend/Wife
In March 2020, he married his long-term fiancee Chiki Kuruka in a highly secret wedding attended by only close family and friends. To avoid making a commotion that might attract undue attention, participants had to use taxi services to get to the event.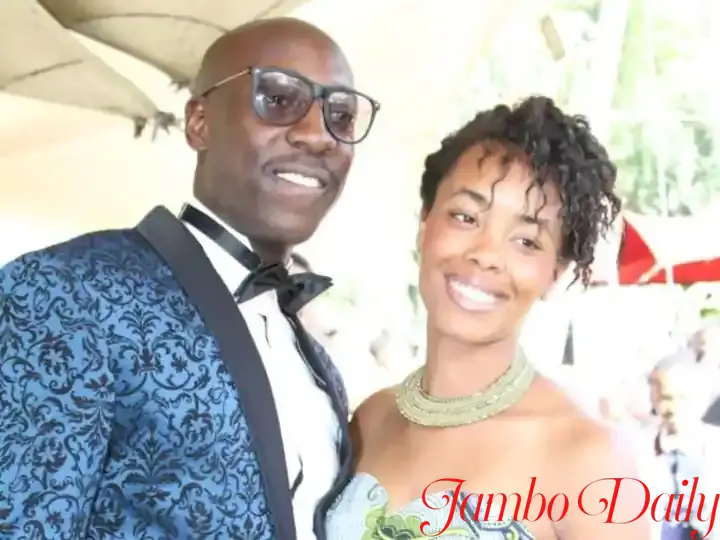 Given Bien's comments about allowing her to meet her crush, the couple has frequently been on the public's radar for speculations that they were in an open relationship. The couple denied the rumors, stating that they just valued each other's uniqueness and independence.
Bien Music Journey
The band was formally formed in 2005, and their first song together was titled Mafunzo ya Dunia. The band went on to release further albums and songs, which propelled them to the top of global charts and earned them accolades across the continent and abroad.
Bien Baraza, like his comrades, is a multi-talented performer who works with instruments, vocals, and production. Bien recently signed a three-year contract with Sol Generation worth Ksh 50 million. This came at a time when the band was embracing their own talents and beginning independent ventures. Bien created the Bald Men Love Better album, which included singles like Mbwe Mbwe and Bald Men Anthem.
Bien Sauti Sol success
A Daily Nation story tells us more about his success, which we will share with you. Bien-Aime stated that he never expected to achieve his current level of accomplishment, but he has worked really hard to achieve it. Overall, he expresses gratitude to the Almighty for his blessing. The great Kenyan pop artist also stated that he is quite happy and has no regrets about his past actions. Simply put, his blunders served as a wake-up call to him to keep going and working hard.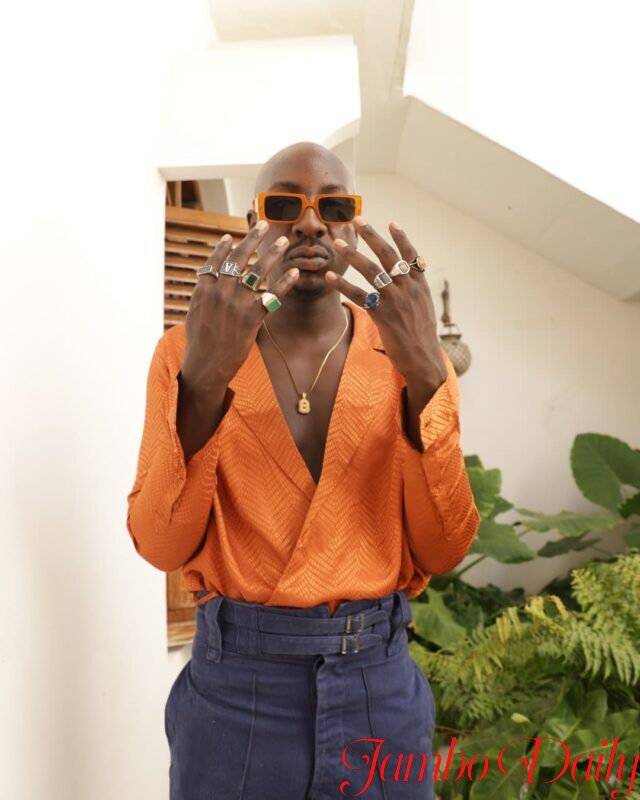 Bien says something encouraging to the upcoming artist. He stated that a competent artist should not stop improving their talents and should therefore practice without abandoning hope of success. In addition, he stated that budding artists require a proper team manager who will be there to accomplish their visions as well as aspirants. Bien Aime further disclosed that he never pursued any music-related courses, implying that he is entirely talented in this area, resulting in his undeniable success.
Read also List of Kenyan Celebrities Real Names
Bien Sauti Sol net worth
Bien Aime Baraza has not yet revealed his net worth to the public, but based on what he and the band now own, we may conclude that the gifted man is well compensated.
Bien Sauti Sol's home must be a mansion, despite the fact that he has never shared a photo or boasted about it. If he could afford an expensive pair of sneakers, Christian Louboutin men's shoes, worth roughly $2,500 (Sh. 250,000), he would have shared a photo of them on his social media account.
Bien Sauti Sol automobiles are flamboyant and unusual. He drives a Volkswagen Passat from Germany. The Sauti Sol vocalist's achievement cannot be measured in words.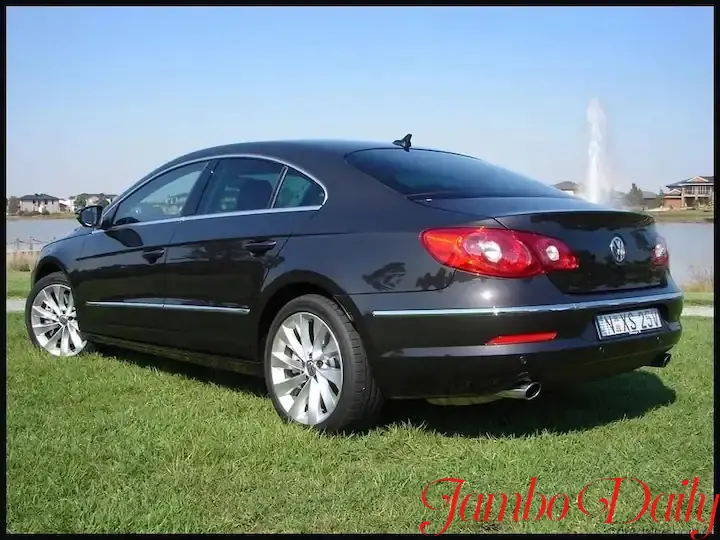 Bien Hobbies
Bien enjoys reading books and watching cartoon movies. He mentioned he was reading 'Saladin: Hero of Islam' at the time of the interview, which you may also read. He presented a summary of the film, which centred upon Christian and Muslim disagreements. To him, the book has made him a better Christian, and he would suggest it to everyone.