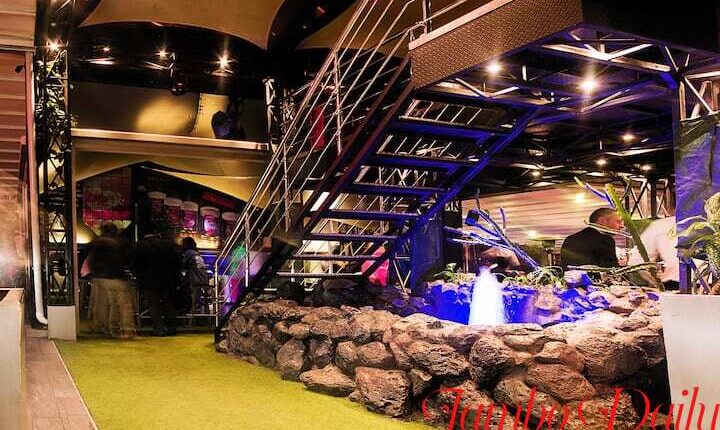 Best Nightclubs in Nairobi City
This is a list of the best nightclubs in Nairobi City, Kenya's capital. Nairobi, the sun-kissed green city, not only has wildlife but also has fantastic nightclubs, pubs, and cool bars. The old nightclubs in the city's vicinity continue to add sophistication to the already available features, while newer ones sprout.
Nairobi clubs also offer a diverse range of music as well as an atmosphere that guarantees nothing less than the best partying experience for clubgoers. Which are the best clubs in Nairobi to guarantee a good time?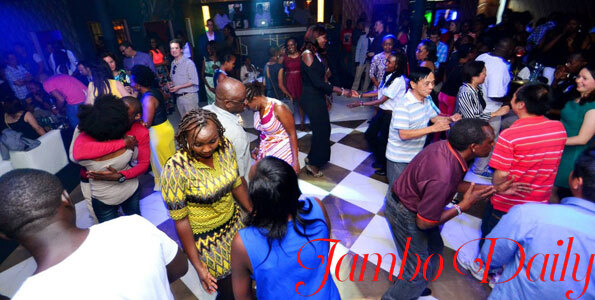 Nairobi's city transforms into the ideal partying hub after sundown, with many revelers bustling around. As the weekend approaches, the music from Nairobi's numerous nightclubs becomes louder.
Furthermore, you can always count on a wide variety of drinks and menus that offer exquisite food that you'll keep munching on while you rave.
Life is abundant at night, and you'll have no trouble finding enjoyable activities to participate in during your stay. There is a wide variety of bars, pubs, and clubs for those looking for the best lounges in Nairobi, dancing, and drinking spots.
Travelers and visitors to this location can enjoy a night out in one of the bars, sing karaoke, or dine in a fine restaurant. In the evening, the city comes alive and offers a variety of stimulating options.
At night, the city comes alive with silver screen lobbies, clubs, casinos, and theatre corridors. You can also enjoy themed evenings, which are usually organized by the best nightclubs in Nairobi.
Best NightClubs in Nairobi City
By all accounts, the city's entertainment scene is on the rise. Notably, Nairobi's nightlife would be incomplete without a few dance halls and nightclubs.
1. Brew Bistro and Lounge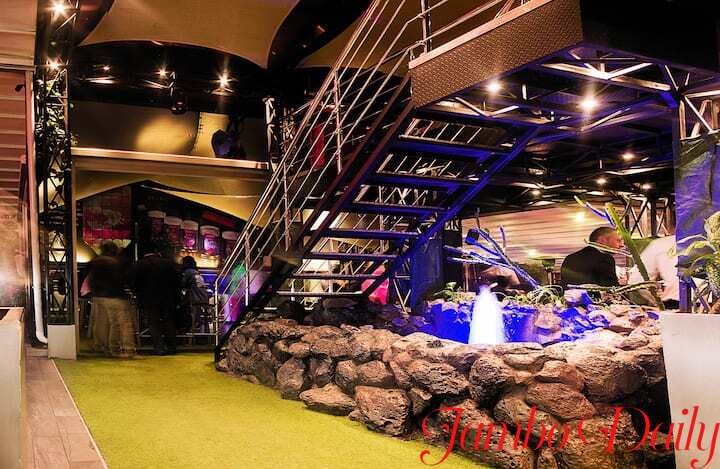 The club's atmosphere is generally laid back before nightfall. The décor's lavender and coral accents contribute to the overall relaxing atmosphere. The club also has a lounge and an outdoor terrace where you can relax, and if you're visiting with a group on a busy night, you may need to reserve a table.
Most of the time, you'll find a DJ or a band providing an electrifying performance. You can check-in for their happy hour, which is usually between 5 and 7 p.m., and enjoy discounted cocktails, in-house brewed beers, and mojitos.
Themed nights at Brew Bistro include Caribbean night and Karaoke night.
2. Mercury Lounge Nairobi
This popular entertainment venue is located off Waiyaki Way at ABC Place. If the beer prices and the sophisticated crowd are any indications, Mercury Lounge is a high-end nightclub. Notably, it is not uncommon to see ex-pats with a variety of local and exotic brands that cater to a variety of tastes and preferences.
This club's music is excellent, and the atmosphere is generally mellow when compared to other clubs in Nairobi CBD. Mercury Lounge is also well-designed, with extensive modern furnishings and ample parking and security.
You can also go to the Mercury Irish Pub in the Junction Mall on Ngong Road, which serves a variety of cocktails, delicious steaks, and beers.
3. K1 Klub House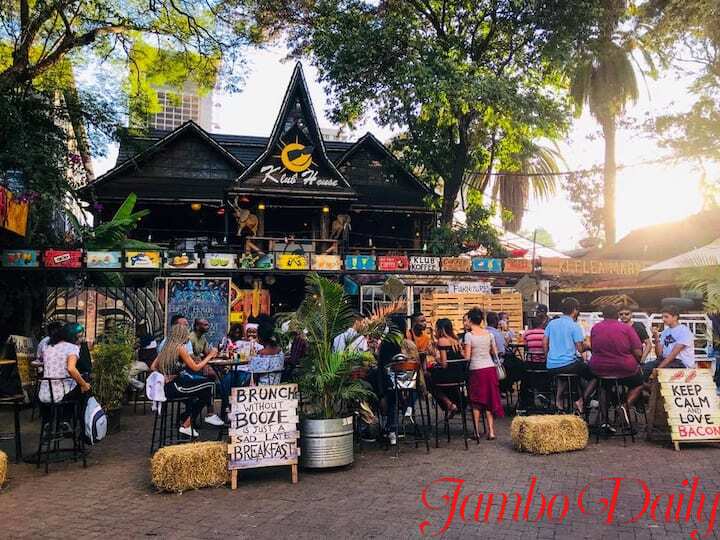 Are you a die-hard reggae fan looking for a place to listen to smooth roots and Jamaican dancehall music? K1 Klub House is the place to be, and it is one of Nairobi's best nightclubs. The popular eatery is easily accessible thanks to its strategic location along Ojijo Road, Parklands.
The elegant and upscale nightspot is well-known for its Thursday reggae night. K1 is usually quite crowded on weekends, as is the case with the majority of the city's clubs. Regardless, the drinks are reasonably priced, and the music will keep you entertained throughout the evening.
The club is divided into sections, each with four bars. Each of the bars is decorated differently to provide a variety of settings. You can also satisfy your taste buds with the delectable nyama choma.
4. Choices Pub and Restaurant
Kenyans, in general, have an affinity for sports bars. If you're looking for a place to watch your favorite games live while sampling a variety of drinks, this is one of Nairobi's most recommended nightclubs.
Choices Pub is strategically located along Baricho Road in the Industrial area and is extremely funky for mature people. The bar has themed weekday nights where you can listen to music ranging from Rock to R&B. The prices are reasonable, and the selection of snacks and drinks is extensive.
5. Havana Bar and Restaurante
Havana Bar and Restaurante showcases the most delectable culinary magic as well as premium fermented brews. It is, indeed, one of Nairobi's best bars. It is located on Westlands' Woodvale Groove, directly across from Sarit Center.
The owners must have spent millions to make the club one of the best in Westlands Nairobi and one of the best in the country.
Notably, the establishment has a traditional bar with a good selection of both domestic and international liquor brands. Furthermore, you'll be able to choose from a variety of course menus, gastro bar, tapas, and express a la carte, all of which pair flawlessly with an amazing selection of uniquely crafted draft lagers.
Salads and soups are served as starters, followed by beefsteak, various fish varieties, chicken meals, and pork chops for the main course, as well as beverages and desserts. On Thursdays, the most famous clientele in this location includes business types and ex-pats.
Read List Of Best Food Delivery Companies In Nairobi Kenya
6. The Alchemist Bar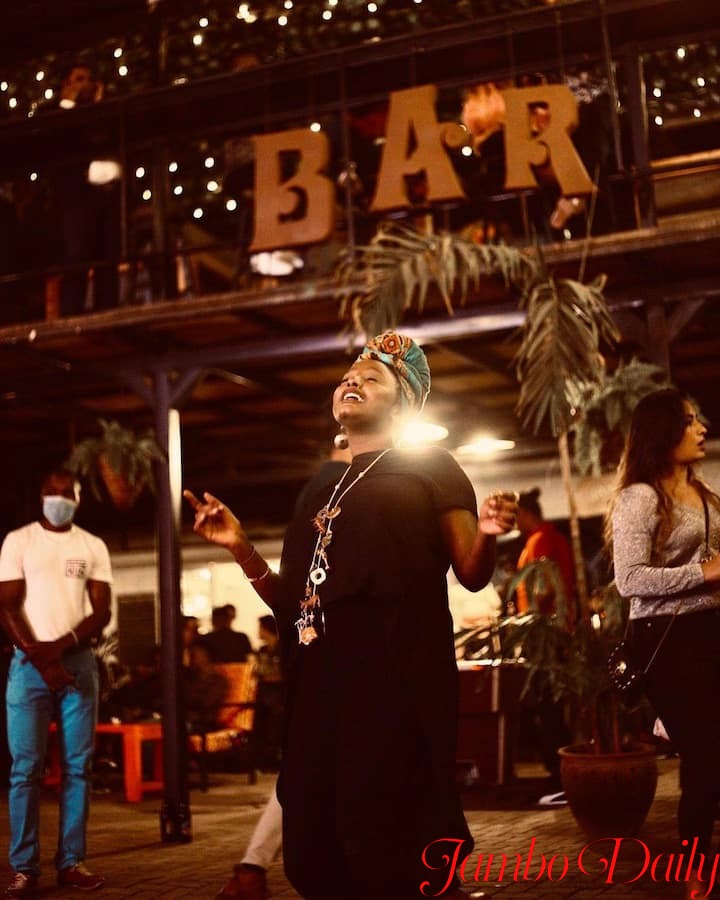 This restaurant is also in Westlands, right next to Unga House. The Alchemist is quickly becoming a favorite entertainment venue for many Nairobi residents, attracting a large number of revelers with each passing weekend. The atmosphere is what makes this popular club tick.
Notably, it has a brilliant mix of classy revelers from various backgrounds and nationalities, a wide range of music, and food that can be quickly obtained whenever you are hungry.
You can also catch performances by well-known artists, DJs, and bands on occasion. When it comes to the recommended dress code at The Alchemist, don't be afraid to stand out. Simply replace those high heels with some comfortable dancing shoes. It is one of the best nightclubs in Nairobi.
Recently, the bar came into the spotlight after its bouncers were caught on camera harassing a female reveler and a similar earlier incident of harassment.
7. Black Diamond
The much-talked-about Black Diamond is a fantastic nightclub in Nairobi's Westlands neighborhood. So, if you want to be drenched in champagne on your birthday, this is the place to be. You can visit this location whenever you want to have a good time.
Black Diamond is located on Mpaka Road in Westlands and is known for its great music and breathtaking views. They also serve reasonably priced cocktails, which are popular among Nairobi residents. The club has a restaurant and a fantastic ambiance.
8. Sarabi, Sankara Hotel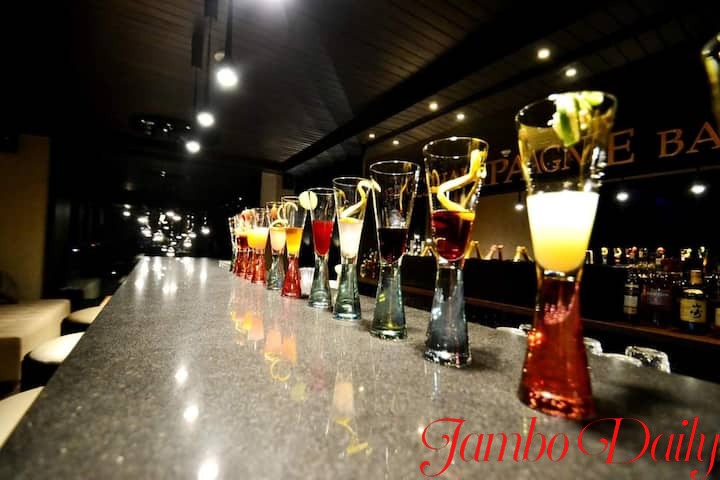 Sarabi, Sankara Hotel is one of the best nightclubs in Nairobi. This Westlands club is located on the rooftop of the Sankara Hotel and is one of the places to go if you want to have a good time.
You'll appreciate the lovely chilled ambiance, especially if you're looking for a quiet, relaxed night out. If you go to the club on a Friday or Saturday, you might get to hear some great live music.
9. 40Forty Lounge
Westlands is home to some of Nairobi's best clubs, and the top-most floor's 40Forty Lounge is a great place to be at night. They have a large selection of the most aged whiskey, brandies, and wine, which is ideal for anyone looking for an ancient drink. However, expect to pay a premium to enjoy the glass in the VIP lounge.
10. 1824 Whiskey Lounge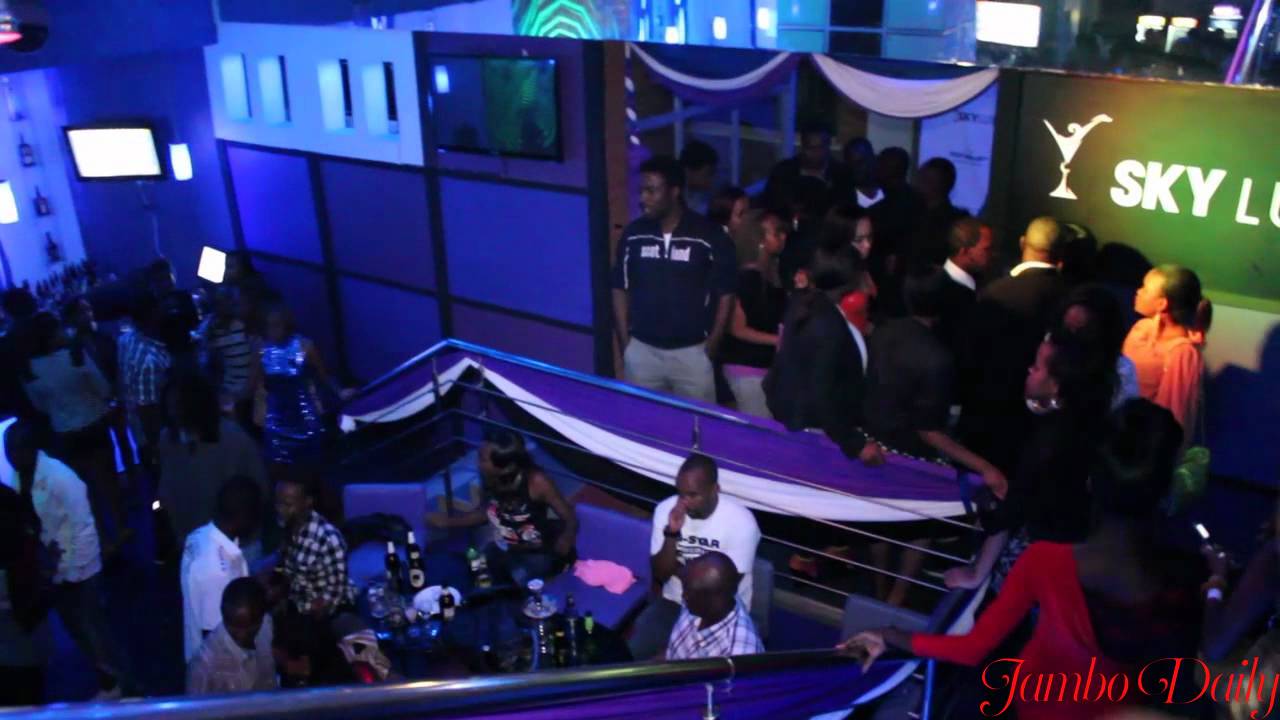 The most popular bar in Langata, 1824, is packed with revelers. It has the best whiskey selection in Nairobi, as well as prime beef, chicken, pork, and other delectable dishes.
The clubs listed above are some of Nairobi's best and most popular. Have you noticed anything distinctive about each nightclub? Yes, each provides something unique to the reveler, resulting in a unique identity not found elsewhere. And it is because of this that they have been able to attract a large audience and remain afloat for a long time.
Many will recall Florida 2000 in Nairobi, also known as F2. It was located next to Kenya Cinema on Moi Avenue and was well-known for its Sunday reggae jam sessions. Club Taidys is another fantastic club in Nakuru that first opened its doors in October 2001.