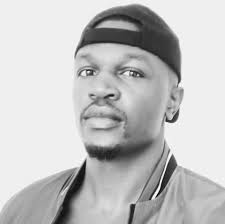 Andrew Levi Biography, Age, Career, Girlfriend and Networth
Andrew Levi is a brilliant Kenyan actor who presently plays 'Junior' in Citizen TV's new drama Becky. He is a tall, dark, and attractive man with a voice that has won the hearts of many Kenyan women.
Becky, the show, premiered on July 31st, 2023.The show is a production of Jiffy Pictures , a production company owned by Lulu Hassan and Rashid Abdalla.
The show took over for Citizen TV's Sultana, which ended on July 27, 2023. The drama series also boasts a terrific theme tune, which has been well received by Citizen TV fans from all walks of life. The show has an enthralling plot and a fantastic cast that has Kenyans captivated.
This article goes over the Biography of Andrew Levi Junior, highlighting his acting career and educational background.
Andrew Levi Age and Birthday
Andrew Levi is a Kenyan of Luo ancestry. His age, birthplace, childhood, and education have not yet been revealed.
Education
According to his profile, studied at Cambridge University for his higher education. However, there is little information about what he studied.
Andrew Levi Career
Andrew Levi is a rising star in Kenya's film industry. He's a brilliant actor who's presently appearing in Becky, a new Citizen TV show. Becky is one of the most anticipated concerts to debut after Sultana.
Becky is a housemaid who works in an affluent household in the program. She eventually falls in love with Junior, the son of her boss. Mama Junior, on the other hand, disapproves of their relationship and wishes her son to be with Trisha instead.
Junior marries Trisha and leaves Becky sad on their wedding day. Becky, on the other hand, has a boyfriend back home. Becky, which airs every weekday from 7:30 to 8:00 p.m. on Citizen TV, continues to unveil the drama every day.
Andrew Levi co-stars with Lucy Maina, who plays 'Becky'.
Read, Maureen Muthoni Biography, Age, Career and Networth
Andrew Levi Girlfriend
Andrew Levi's current relationship status is unknown. Although he is seen to date Trisha Khalid and Lucy Maina in the show, no proof of his real life dating has come fortfh. Details will be updated once credible information is found.
Net Worth
Andrew Levi's net worth is unknown at this time.