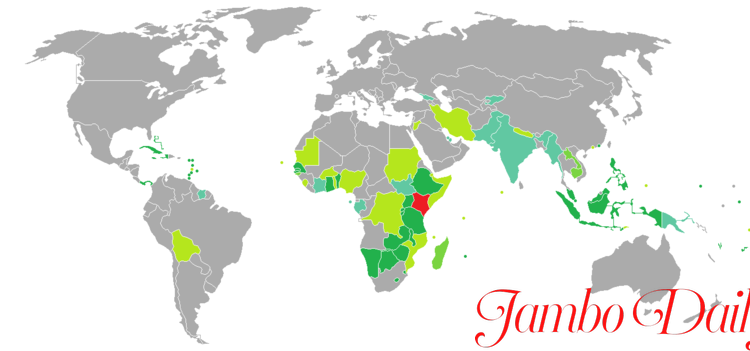 List Of Visa Free Countries For Kenyan Passport Holders
Visa-Free Countries For Kenyan Passport Holders; a visa is an official document handed to a passport bearer that allows him or her to legally visit a foreign country. However, in the world, different passports rank differently which means there are some more powerful passports than others.
The ranking of the passport is normally done through index ranking by the Henley passport index, an authorized ranking organization. One of the key factors that determine the ranking of a passport is the number of countries the passport holder can access without a visa or acquire it on arrival or even use eVisa.
Currently, the Kenyan passport is ranked top ten of the most powerful passports in Africa, and the top 100 globally. Countries like Seychelles and Mauritius are among the countries topping Africa with the most powerful passports.
As a Kenyan passport holder, you can visit several countries without acquiring a visa. However, in these countries, there are countries that you can visit visa-free, and in others, you can get a visa on arrival.
Before we dive deep into listing these countries, despite them being visa-free it doesn't mean you can stay as long as you want. Every country has its own duration that you can be allowed to stay without a visa.
With all said and done let's now take a look at the visa-free countries for Kenyan Passport holders.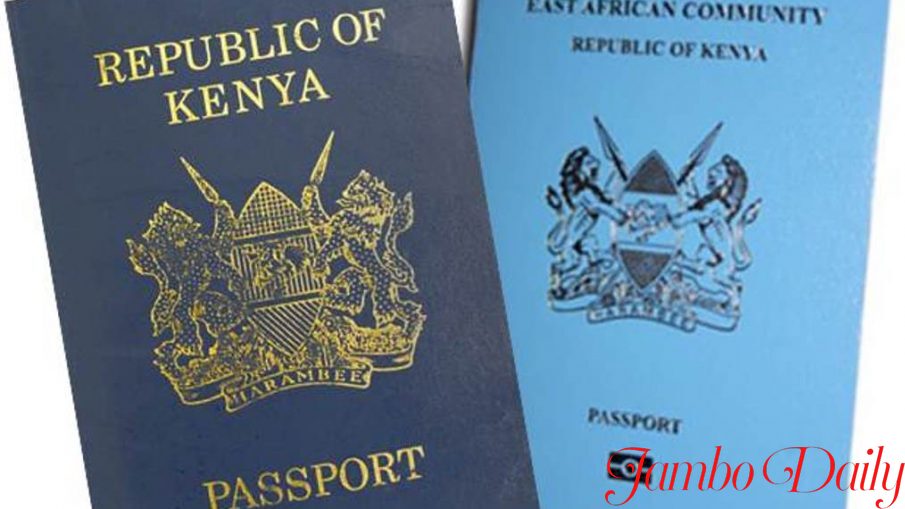 List Of Visa-Free Countries For Kenyan Passport Holders
As we had discussed earlier there are two categories, visa not required and visa on arrival. We will list the countries for both categories and the time period for each country.
Countries where Visa is Not Required
1) Antigua and Barbuda– stay a maximum of 30 days
2) the Bahamas- 90 days maximum
3) Barbados– Unclear
4) Benin– Unclear
5) Botswana-90 days
6) Burundi-90 days
7) Cuba– Unclear
8) Dominica-21 days
9) Eswatini– Unclear
10) Eritrea– Unclear
11) Ethiopia– 1 year
12) Fiji-4 months
13) Gambia-90 days
14) Ghana– Unclear
15) Grenada– Unclear
16) Haiti-90 days
17) Hong Kong– Unclear
18) Indonesia- 30 days
19) Jamaica– Unclear
20) Kiribati- 30 days
21) Lesotho-90 days
22) Malawi-90 days
23) Malaysia- 30 days
24) Mauritius-90 days
25) Namibia-90 days
26) Panama- 180 days
27) Philippines- 30 days
28) Rwanda– 6 months
29) Saint Kitts and Nevis– Unclear
30) Saint Vincent and the Grenadines– 1 month
31) Senegal- 90 days
32) Singapore– 30 days
33) Swaziland– 30 days
34) Tanzania- 90 days
35) Trinidad and Tobago– Unclear
36) Uganda– Unclear
37) Vanuatu- 30 days
38) Zambia- 90 days
39) Zimbabwe-3 months
Countries you can acquire a visa on arrival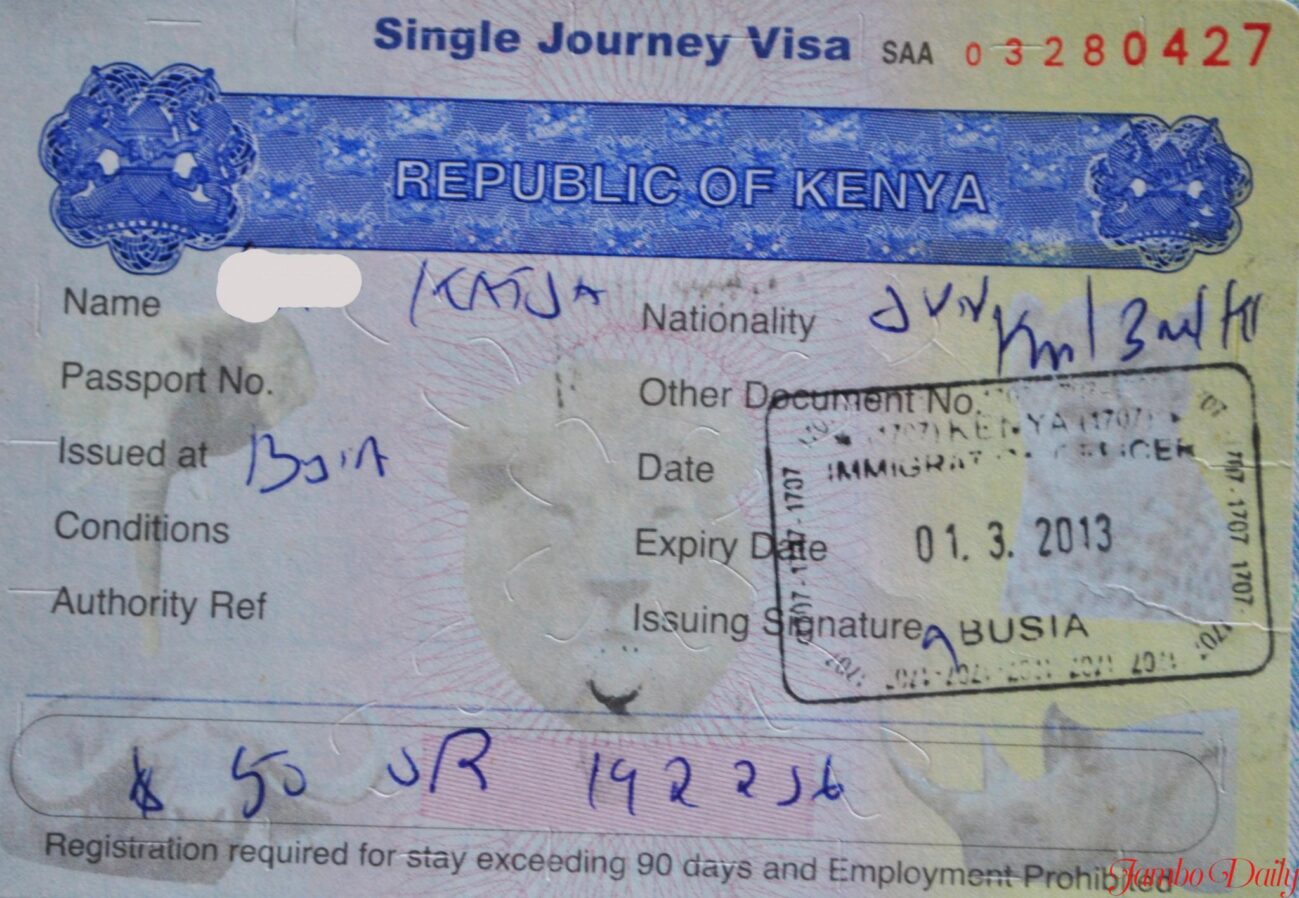 1) Angola (Pre-visa on arrival)- Unclear
2) Bolivia- 90 days
3) Burkina Faso– Unclear
4) Cambodia– Unclear
5) Cape Verde– Unclear
6) Comoros- Unclear
7) the Democratic Republic of the Congo– Unclear
8) Djibouti (eVisa)- Unclear
9) Gabon– Unclear
10) Guinea (eVisa)– Unclear
11) Guinea-Bissau– 90 days
12) India (eVisa)- 90 days or less
13) Iran (eVisa)-30 days
14) Jordan- Unclear
15) Madagascar (eVisa)- 90 days
16) Maldives- 30 days
17) Mauritania- Unclear
18) Mozambique- 30 days
19) Nepal- Unclear
20) Nigeria- Unclear
21) Palau- 30 days
22) Papua New Guinea (eVisa)– Unclear
23) Saint Lucia- 6 weeks
24) Samoa- 60 days
25) Seychelles – 3 months
26) Sierra Leone– Unclear
27) Somalia- 30 days
28) South Sudan– Unclear
29) Sudan– Unclear
30) Suriname (eVisa)- Unclear
31) Timor-Leste- 30 days
32) Togo- 7 days
33) Tuvalu- 1 month