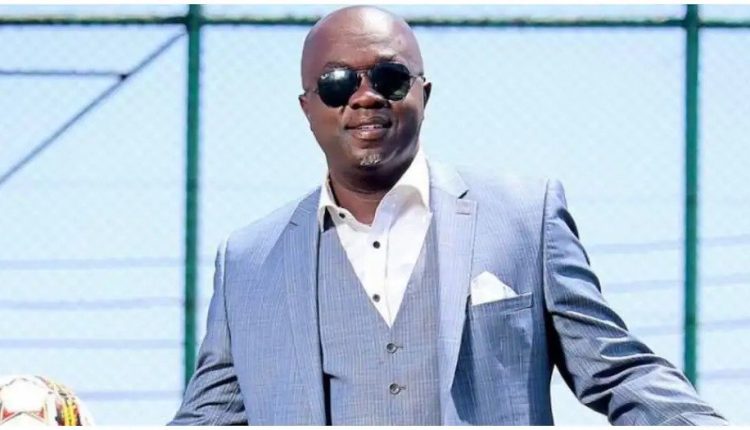 Fred Arocho Bio, Career, Age, Sports, Wife, Salary and Net Worth
Fred Arocho is a Kenyan media personality and a reputable Tv and Radio sports commentator currently working at Radio 47. In Kenya sports is one of the most underrated sectors and not most people have managed to make it through this line.
Through sports, Arocho has proven to be a true definition of grass to grace, his journey began in the field as a footballer but later transitioned to a booth, becoming one of the most celebrated sports commentators in Kenya. His journey from a humble beginning to making it big in Kenya's sports industry is inspiring.
In our feature, we tell the story of Fred Arocho from his early age to his media career and his love for what he does.
Fred Arocho Age and Place of Birth
Arocho was born on the 27th of November 1976 in Eastleigh estate, Nairobi.
Education Background
He attended Einsworth Primary School before proceeding to Pumwano High School where he completed his secondary level. After that, he pursued football professionally before joining Kenya Polytechnic to study Business Administration.
Career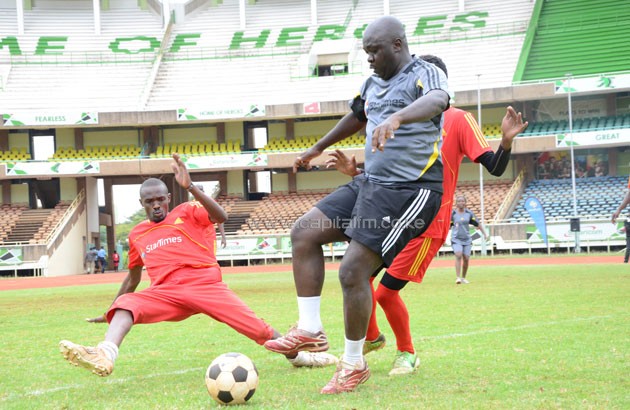 Early (Football)
Fred Arocho began his football journey at the age of 7 years playing for Tayo Sportiff, a club based in Eastleigh at the time. As he grew old his thirst and love for the ball grew stronger.
He played through the primary school level, and after joining high school he sharpened his dribbling skills, earning a spot in some of the biggest football clubs at the time, ICDC FC and NSSF FC.
After completing his high school level, the Eastleigh-born sports enthusiast earned a better position to play the game professionally in Sony Sugar FC. His stint at Sony Sugar only lasted for half a season before KCB FC scouts poached him.
Following his tantalizing talent, Arocho helped the bankers earn a promotion to the country's Premier League, (KPL) in 1997. Other than playing for local clubs, Arocho also represented the national youth team, participating in different tournaments including the East and Central youth championships and the U-23 Olympics youth qualifiers.
Media Career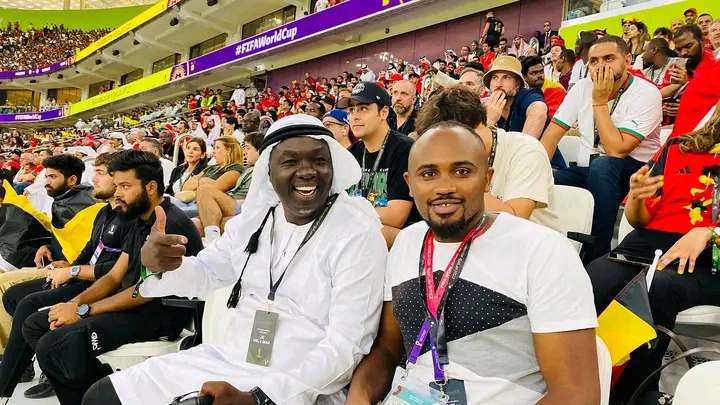 Following his retirement from professional football, Arocho decided to pursue further education by joining the Kenya Polytechnic and securing a Diploma in Business Administration.
However, despite graduating with a business-related course, Arocho decided to take a different path. His entry into the commentary world began at the Nyayo Stadium after his opinions in the match between Mathare United and Gor Mahia caught the attention of Caroll Radull, the program controller at Radio Jambo.
Following his passionate opinion on matters concerning football, he earned an interview at Radio Jambo courtesy of Caroll Radull. The interview ended up marking his entry into the media industry.
After landing the interview, the Radio felt he was an asset and letting him go wasn't a nice idea. He was offered a job as a sports analyst, at the time Radio Jambo was still in its early stages and mainly broadcasted in English before transitioning to Kiswahili.
He went on and cemented his name in the sports world becoming Kenya's best sports pundit and earning recognition from differen TV stations.
Arocho served with Radio Jambo for almost a decade and a half before he got a lucrative offer at Radio 47. According to whownskenya.com Arocho cited that his main reason for exiting the company was a lucrative offer from Radio 47, according to him Radio Jambo was paying him well but the Radion 47 surpassed his wage.
Fred Arocho Salary and Net Worth
According to him, he's currently earning slightly over half a million at Radio 47. Speaking of his net worth, he is among the richest media personalities in Kenya with an estimated net worth of Ksh 20 million.