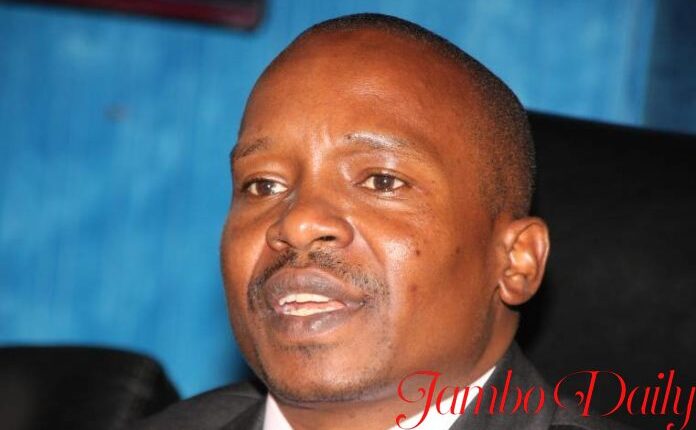 Prof. Kithure Kindiki Biography, Age, Career, Politics, Family, and Net Worth.
Prof. Kithure Abraham Kindiki is a Kenyan lawyer, Politician, and current senator for Tharaka Nithi County. He is a member of the Kenya Kwanza movement and was a leading candidate to deputize DP William Ruto in the presidential election.
Rigathi Gachagua, a member of parliament from Mathira Constituency, was appointed. Kindiki expressed his gratitude to everyone who had supported him and stated that he would not leave Kenya Kwanza despite the disappointment.
Kithure Kindiki Age and Birth.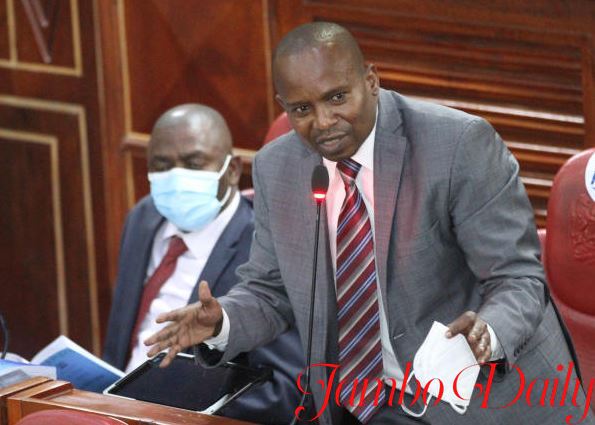 He was born in Tharaka Nithi County on July 17, 1972. He went to Lenana High School and Tharaka Nithi Boys High School for his secondary education.
He earned a bachelor's degree in law from Moi University in 1998. He went on to earn a master's degree in international human rights law and democracy from the University of Pretoria in South Africa. He earned his Ph.D. in International Law from the University of Pretoria in 2002.
Kindiki Career
He worked as a law lecturer at Moi University from 1999 to 2003. He taught International Dispute Resolution, Humanitarian Law, Human Rights Law, and Public International Law.
He joined the UNHCR's Pretoria Division of International Protection as a Resettlement Consultant/Legal Unit in 2000. He provided legal protection to refugees and asylum seekers in South Africa while in this post.
On a case-by-case basis, he advised them on their national and international rights and offered long-term remedies. In March 2001, he resigned from this position.
He began working as a law lecturer at the University of Nairobi in 2004 and remained there till 2005.
He was a senior lecturer of International Law at the University of Nairobi from 2006 to 2012. He was also the chief of the Public Law Department.
In 2010, the current deputy president, William Ruto, was charged with being a perpetrator in the post-election violence in 2007/08. Dr. Kindiki was appointed as their first defense attorney.
Read Kiraitu Murungi Biography, Age, Family, Wealth, Political Career
Kithure Kindiki Politics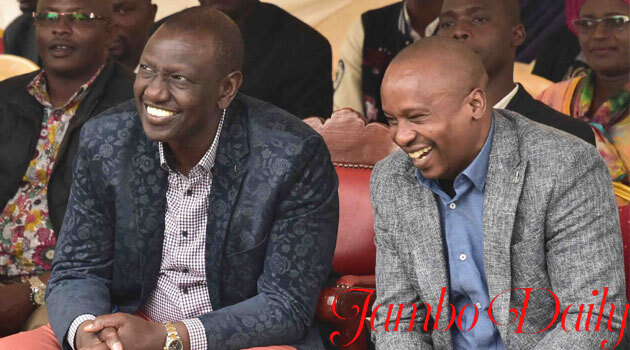 He decided to enter politics in 2012. He was a founding member of TNA, which later united with Hon. Ruto's URP to establish Jubilee.
He was elected as Tharaka Nithi's first senator in 2013 and served as the Senate's majority chief leader till 2017. In 2017, he successfully defended his Senate seat and was appointed as the Senate's deputy speaker until 2020.
In 2022, Kindiki joined the contest as one of the aspiring running mates for deputy president William Ruto in his presidential bid. However, he was not successful as Mathira MP Rigathi Gachagua was named the running mate on Sunday 15 May.
Kindiki was conspicuously absent from the press briefing after Rigathi Gachagua was named Kenya Kwanza's deputy presidential candidate. He then said that the coalition will not be abandoned. He affirmed his support for the DP and Rigathi Gachagua, as well as his willingness to serve them.
He also stated that he had decided to take a hiatus from active politics after much soul searching.
"As of August 9, I've decided to take a vacation from active politics." He stated, "I have chosen not to seek any appointed office."
Prof. Kithure Kindiki, according to DP Ruto:
"I'd want to express my gratitude to my lawyer and friend Abraham Kithure Kindiki, who came in second." Even if Tharaka Nithi's present senator is not with us, he brought a lot of energy to this contest."
Read Governors Supporting Ruto in 2022 Presidential Bid.
Kindiki Family
The Kindiki family patriarch is Daniel Kindiki. He grew up in abysmal poverty, and at the age of six, he was forced to become the breadwinner. He eventually rose to the rank of reverend. He and his wife Hannah both dedicated their lives to God's service.
Kithure Kindiki hails from a family of intelligent people. According to a 2017 piece in Nation, five members of the family are professors, with four more on the way. The family is well-known for their academic achievements, and they are widely regarded as the region's most educated.
They are from Mukothima's Irunduni village in Tharaka Nithi. Professor Isiah Kindiki, his older brother, was a prominent NASA coalition supporter in 2017. Isaiah is a professor of soil physics who has worked at the University of South Africa and the University of Venda in South Africa.
Jonah Nyaga Kindiki, the family's oldest brother, was also a political candidate. He had intended to run for a parliamentary seat, but he decided to withdraw in order to help his younger brother. He, too, is an international education and policy professor. He was the dean of Moi University's Education Faculty.
Stephen Kithinji Kindiki, one of the brothers, is a professor of linguistics at Daystar University. Moses Mpuria Kindiki, also a brother to Kindiki, is a University of London graduate. He was a political economy lecturer at Maasai Mara University.
Other Kindiki relatives include:
Ruth, who has previously worked in the neighborhood,
Sarah was a microbiologist who worked at Masinde Muliro University.
Mary Margaret, a food technologist, earned a Ph.D. in parasitology.
Kindiki Wife
Joyce Kithure is the professor's wife. They have two kids together.
Kindiki Net Worth
Kindikis' Net Worth is not currently in the public domain despite the fame he has gained in the recent months. Details will be updated soon.