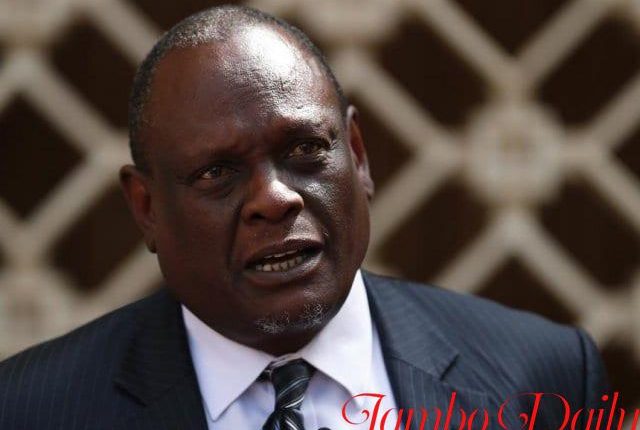 David Murathe Biography, Age, Career, Education, Family, Wife, Net Worth, Scandals
David Wakairu Murathe is a Kenyan politician playing a key role in national politics and in president Uhuru Kenyatta's government. He is the vice-chairman of the Jubilee party, a coalition party that brings together political parties from different parts of Kenya.
He is also a political strategist and former MP of Gatanga Constituency. He is one of the closest allies of President Uhuru Kenyatta and a strong critic of the deputy resident William Ruto to whom he has a solid and fresh rivalry.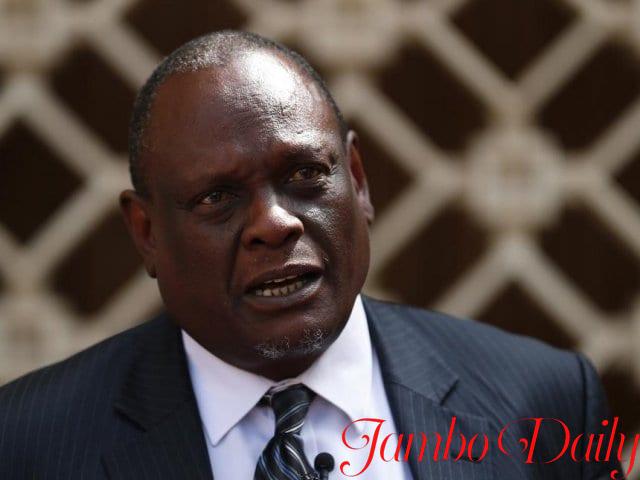 Age and Birth.
David Murathe was born in 1958. His father, William Murathe Gatuhi was a renowned businessman and entrepreneur who passed on in 2017. Murathes father mostly operated between Nairobi and Thika and owned a huge business empire including Murathe Wines and Spirits.
Educational Background.
Murathe attended St Marys School before proceeding to Nairobi school for higher education. After completing his high school education, he joined the University of Nairobi for a bachelor's degree in political science.
While at the university, he joined campus politics and his interest in politics grew rapidly. He was among the students who were arrested and detained following the 1982 coup in Kenya under claims of incitement.
David Murathe Family.
The 63-year-old henchman is married to his wife Faith Murathe with whom they have two daughters; Jane Tuto, a fashion designer, and Waturi Murathe, a research analyst.
Wealth, Assets and Net-worth
Murathe siphons billions of shillings from his deals acting as a middleman between the international parties and Kenya. He is believed to own real estate investments in the garden estate where he also resides. His estimated net worth is approximately Ksh 500 Million.
Read Also Akitaka Endorsement Ya Uhuru Arudishe Pesa; Murathe Fires At Ruto.
David Murathe Career.
After graduating from college, Murathe put his stake in National politics during the 1997 general elections. He vied for the member of parliament seat for Gatanga constituency and won, giving him an entry to the national assembly.
Murathe dramatically resigned from his MP role before making a hasty retreat to repossess his seat. It was believed that at the time, he had sold his MP seat to Royal Media Services Boss MR SK Macharia for Ksh 10 Million, allegations which he denounced. Macharia was his greatest competitor for the Gatanga MP race in 1997 whom he trounced to emerge the winner.
In the 2002 general elections, Murathe wore the wrestles for Gatanga MP race seeking a second term but he lost to economist Peter Kenneth. After losing the elections, Murathe went into oblivion before resurfacing as a significant cog in Kenyan succession politics.
Read Mukhisa Kituyi Biography, Age, Career, Education, Family, Wife, Networth, Scandals, and Controversy.
His comradeship with president Uhuru Kenyatta was cemented in 2007 when Kenyatta was serving as a minister of finance. The two developed a very solid relationship and would be seen frequently raving together in Nairobi estates. They frequently visited Thika Blue Post Hotel, especially during the weekends.
Murathe's Rivalry with Deputy President.
Barely two years into president Uhuru Kenyatta's second term in office, Murathe came out to openly declare animosity between the president and his deputy. He has since hinted that the president would not endorse Ruto as his successor and instead he would choose another leader. He has been heard scolding the DP on several occasions sabotaging his plans of clinching to the presidency in 2022.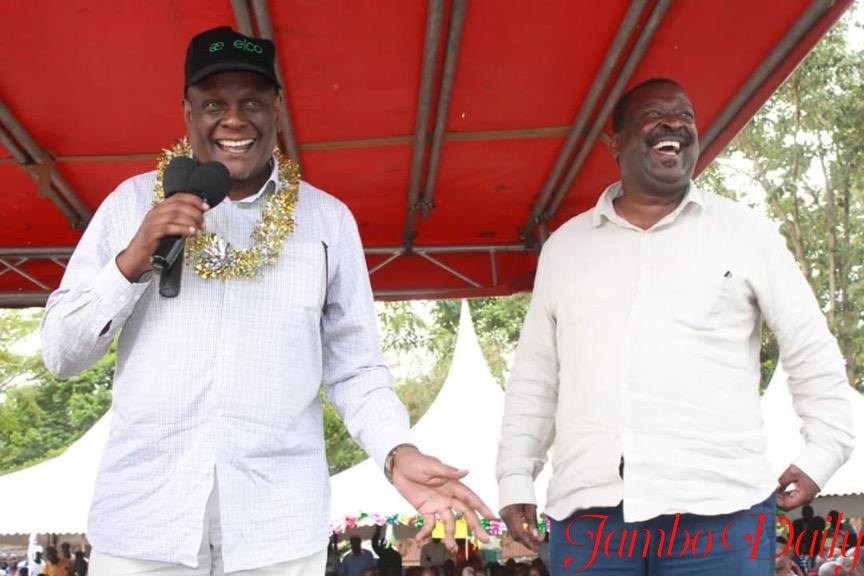 Read Ruffle as Ford Kenya Exits NASA To Join One Kenya Alliance.
The relationship between the president and his deputy has since been sinking to the depths with no hope of rekindling. This has further been proved by Jubilee bigwigs when they started ousting jubilee leaders allied to the DP from top positions in the government.
Those who lost their seats include former senate majority leader Kipchumba Murkomen, Senate Majority whip Susan Kihika and Senate deputy speaker Prof. Kithure Kindiki.
Businesses and Dealership.
Murathe is said to have accumulated his wealth from brokerage and facilitation deals where he connects huge businessmen firms to win tenders in the government.
In an article published by The Standard Newspaper, Murathe is painted as a Yankee horse trader who survives through 'Brokerage and Facilitation' fees for huge deals through which he gains fortunes to the tune of billions. He is said to be the loop between the Chinese cognoscente and the government in deals and contracts.
Scandals and Controversy.
In 2005, He was engaged in a scuffle with auctioneers over a Ksh 50 million loan, to save his skin, he filed a case of bankruptcy in court to protect his property and worked his way up. His fortunes have since changed for the better and he doesn't have to be afraid of his shadow anymore.
In 2020, Murathe was linked to Ksh 7.8 Billion scandal in Kenya Medical Supplies Authority (KEMSA), a government parastatal in Kenya. He was accused of influencing a fraudulent ksh 4 Billion tender award to a medical supplies firm identified as Kilig Limited.
The firm was allegedly awarded ksh 4 Billion to supply 450,000 Personal Protective pieces of equipment (PPEs) at ksh 9,000 each in a dummy deal. He was summoned to appear before the Ethics and Anti-Corruption Commission (EACC) to which he denied the charges citing that the war against corruption was being politicized.
In April 2021, Murathe and his associates former Kilig Ltd director Wilibroad Gachoka and Entec Technology director Chen Chao failed to appear before the National Assembly Public Investments Committee (PIC) to answer charges related to the scandal.
The three instead sent affidavits with Murathe claiming that he ceased to be a signatory of the firm in august 2020 when KEMSA canceled his commitment letter to Kilig Ltd. The PIC has since continued its investigations to probe the matter.
Follow us on Facebook to receive new articles on your FB Newsfeed: https://www.facebook.com/Jambo-Daily-109826161204426/