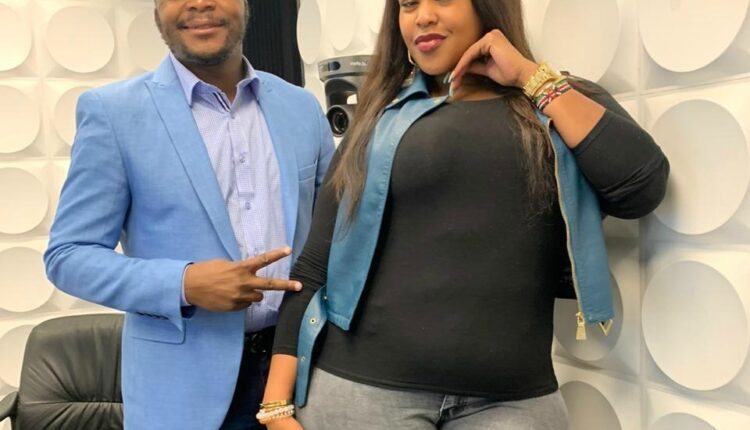 Top Ten Morning Radio Shows In Kenya.
What do you think are the top morning radio shows in Kenya? The Kenyan Radio Industry has received a massive boost over the last few years, and the overall number of Radio listeners in the country has increased significantly. This has especially been attributed to the onset of the Covid-19 pandemic in 2020 which led to the loss of jobs, forcing people to stay at home for a long period of time.
A large jobless population at home would definitely need something to keep them busy, therefore turning to entertainment from Radios and Televisions was not an option.
Today, Kenya has over 150 registered radio stations that deliver the three core purposes of a radio station which are informing, entertaining, and educating. Most of these radio stations are located in major urban centers with Nairobi taking the lead. Others are located in small towns in the interiors and in the rural areas, most of which are vernacular.
Radio stations have a program that they follow in delivering services to their listeners which mostly include hourly news updates alternated with radio shows concerning various topics.
The morning radio shows are arguably the programs with the highest number of listeners as compared to others due to the nature of the time they are aired. This is because most people are eager to get news in the morning, while others listen for entertainment as they prepare to go to work, school, or to buy time when caught up in a traffic jam.
According to recent research by Geopoll in 2020, about 7 of every ten people in Kenya use radio as a source of information and entertainment. In this article, we look at the top ten morning radio shows with the most listeners in the country.
1. Jambo Kenya- Radio Citizen.
Jambo Kenya takes the lead as the morning radio show with the highest number of listeners in the country. The show, which airs on Royal Media-owned Radio Citizen from 6 a.m to 10 a.m attracts more than 1.4 million daily listeners.
The program is hosted by Vincent Ateya and Melody Sinzore, a duo that knows how to keep their audience glued to their radios in the morning due to their prowess in media and excellent presenting skills.
2. Milele Breakfast- Milele Fm.
Milele Breakfast is currently hosted by veteran journalist and radio presenter Alex Mwakideu alongside former Papa Shiradula actor Wilbroda from 6 a.m to 10 a.m from Monday to Friday.
The show attracts over 1.1 million listeners, placing it in second position. Renown City comedian and actor Jalang'o used to host the show alongside his co-presenter, Alex before he quit to join Kiss FM where he hosts the Morning Kiss.
3. Gidi Na Ghost- Radio Jambo.
Gidi Na Ghost is a morning show in Kenya popularly known for its family disputes segment dubbed 'Patanisho'. This is the segment that has placed the program in the top three among popular morning radio shows. During the program, a listener submits his or her complaints to the presenters who then call the respondent and try to solve the dispute between the two.
Most of the complaints submitted are concerned with domestic violence and marriage issues such as cheating partners and adultery claims. Gidi Na Ghost runs from 6 a.m to 10 a.m from Monday to Friday and attracts over 1 Million listeners daily.
4. Maisha Asubuhi- Radio Maisha.
Radio Maisha's morning show which runs from 6 a.m to 10 a.m every Monday to Friday comes fourth with over 940,000 listeners daily. The show is hosted by presenter Emmanuel Mwashumbe and Churchill's show Comedian Shugaboy also known as Majimoto.
Read Radio Maisha's Billy Miya Flaunts His Cooking Skills On Social Media. (Photos)
The show was formerly hosted by Billy Miya and Comedian MCA Tricky before the latter quit to join Milele FM in 2020 during the Covid-19 pandemic.
5. Maina and King'ang'i- Classic 105.
Radio Africa owned Classic Fm has the best English show in the country which airs in the morning from 6 to 10 a.m. The program is hosted by veteran radio presenter Maina Kageni and renowned father of Comedy Churchill alias Mwalimu King'ang'i and it attracts over 850,000 listeners daily.
It is a favorite morning show for city dwellers who enjoy listening to Maina's wise counsel toned in a deep voice and a bite of jokes from King'angi the comedian.
6. The Morning Kiss- Kiss FM.
The Morning Kiss is hosted by Kamene Goro alongside popular comedian Jalang'o, also known as Jalas. The program airs from 6 to 10 a.m on Radio Africa's Kiss FM and attracts a fairly large audience especially from the city and the young people.
Read Also Highest-Paid Journalists In Kenya 2021.
Controversial Radio presenter and activist Andrew Kibe was formerly behind the microphone in the morning show before he was shown the door over claims of indiscipline. The show comes just after that of Classic 105, which is a sister radio station, the two stations have many qualities in common.
7. Inooro Ruciine- Inooro Fm.
Though a vernacular station, Inooro FM attracts a load of listeners to its morning show who are mostly those who speak Kikuyu Language. Bearing in mind that Kikuyu's make up 22% of Kenya's total population, it is only prudent to accept that the show is such a vibe to them and it helps them buy the morning hours with ease.
8. Kameme FM Breakfast Show.
This is another vernacular morning radio show that attracts thousands of listeners from the house of Mumbi. The 'Andu a Nyumba' enjoy listening to an assortment of Kikuyu songs alternating with talk sessions and hourly news from vernacular journalists from 6 to 10 a.m daily. The program appears as the 8th most popular morning show in the country.
9. Ramogi FM Morning Show.
Our brothers from the lakeside who speak the Dholuo language are known to love their culture and heritage. Bearing that in mind, it's not a surprise to learn that Ramogi FM's breakfast show is the 9th most popular morning show in the country. The show airs from 6 to 10 a.m daily on the Royal Media-owned station which is located in Nairobi, Westlands.
Read Exclusive! Mzazi Willy M Tuva's interview on KU FM Campus Radio.
10. NRG Breakfast Club.
NRG Radio is a fast-rising city radio station that delivers a bite of entertainment and information to city dwellers in a unique and appealing tone. Located in Nairobi Westlands, its morning show airs from 6 to 10 a.m and attracts a load of listeners from the city and the country especially the young people. The show is hosted by presenters Charlie Karumi, Natalie Githinji, and Dj Shawn.
As you can see, Kiswahili stations have dominated the industry due to their large audiences as a large percentage of the listeners understand Swahili as compared to English and other languages. However, all of them are doing fairly well.