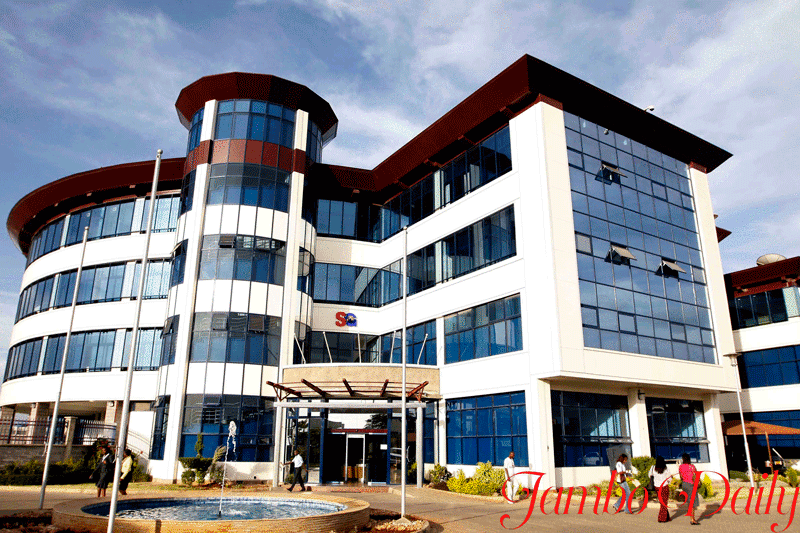 Top Five Media Houses in Kenya.
This article outlines the top five media houses in Kenya.
The Kenyan Media Industry has experienced rapid growth in the last few years, both in broadcast, print, and online segments. Broadcast media is delivered through tools such as Radio and Television Stations while Print Media is delivered through newspapers, magazines, and journals. Online media on the other hand exists through platforms such as websites and social media pages such as Facebook and youtube.
In today's digital era, the world is in demand for news and trending topics, and these media channels have enhanced the faster spreading of information to the masses. Today, Kenya has many media houses dedicated to delivering news, education, and entertainment to the population.
These media houses act as the core source of information concerning the country including current news and trending topics especially to people living in remote areas.
Below are the top 5 mainstream media houses/companies in Kenya.
1. The Standard Media Group.
The Standard Group is arguably the most established mainstream media house in Kenya with investments in media outlets spanning Radio and Television broadcasting, print media, billboard advertisement, digital and online services.
The company's media outlets include The Standard Newspaper, The Nairobian weekly newspaper, KTN, KTN News, KTN Farmers, KTN Burudani TV, Radio Maisha, Vybez Radio, Spice FM, Standard Digital, The Standard Entertainment, and Look Outdoor (Billboard Advertising).
The Standard Group Headquarters is located in Nairobi City, along Mombasa Road.
2. Nation Media Group.
The Nation Media Group is the Largest and independent media organization in East and Central Africa with operations in broadcast, digital, and print media that attracts large audiences from Kenya, Uganda, Tanzania, and Rwanda. Nation Media Group currently has over 5,000 Employees from all the countries it operates.
Read Top Ten Morning Radio Shows In Kenya.
Its various media outlets in Kenya include Daily Nation Newspaper, Saturday and Sunday Nation, Game Yetu Sports Newspaper, NTV, and Nation FM Radio Station. In Kenya, the Company's headquarters are located at Nation Centre, along Kimathi Street, Nairobi City. The firm also has headquarters in Uganda, Tanzania, and Rwanda.
3. Royal Media Services.
Royal Media Services is a large media organization in Kenya with investments in media operations mainly focused on Television and Radio broadcasting. The company has 2 TV Stations (Citizen Tv and Inooro Tv) and 14 Radio Stations, 12 of which are vernacular to serve the interests of various ethnic communities in the country.
Read Highest Paid Journalists In Kenya 2021.
Its Radio stations are Hot 96 FM and Radio Citizen (Kiswahili), Ramogi FM, Inooro FM, Muuga FM, Wimwaro FM, Vuuka FM, Chamgei FM, Musyi FM, Egesa FM, Bahari FM, and Sulwe FM. (Diverse dialects). Apart from Radio and TV, the company also has a videos-on-demand platform known as Viusasa where people can watch videos of their choice. The company also has a website www.citizentv.co.ke with over 30 Million monthly page views.
Citizen Tv is the most preferred TV station in the country with over 7 Million daily Tv viewers and a youtube channel with over 2 Million subscribers. The company headquarters are located in Nairobi Westlands with over 1000 employees countrywide.
4. Radio Africa Group.
Radio Africa is a leading Radio broadcasting company in Kenya with investments in Print media, Digital Services, and broadcasting. The company owns Seven Radio Stations: Kiss 100, Classic 105, Homeboyz Radio, East FM, X FM, Relax FM, and Radio Jambo. The company also owns Kiss Tv that airs English Premier League Matches and Local Nigerian Movies.
Apart from numerous radio stations and a TV Station, the group owns The Star– the third most popular newspaper in the country which was launched in 2007. The group has an online version of The Star newspaper and a popular entertainment website- Mpasho that is mostly known for city gossips about celebrities and musicians.
Read Top Ten Best Deejay Academies in Kenya 2021.
The company's headquarters are located in Nairobi Kenya. Its Chief Executive Officer is Mr. Quarcoo, a former Ghanaian Journalist who is also the co-founder.
5. Mediamax Network Ltd.
Mediamax is a large Multimedia organization in East Africa with investments in Print, Broadcast, and Digital Media. The company owns 2 Television Stations (K24 and Kameme TV), 6 Radio Stations, a newspaper (People Daily), and a digital platform (Mediamax Digital). Its radio stations are Milele FM, Meru FM, Msenangu FM, Emoo FM, Kameme Fm and Mayian FM.
Read List of Outdoor/Billboard Advertising Companies in Kenya 2021
The company headquarters are located in Nairobi City, Kenya. It is rumored that both the President and his deputy are shareholders in this firebrand multimedia organization.
The company currently boasts of 40 Million monthly radio listeners, 35 Million monthly TV Viewers, 11.3 Million monthly social media searches. In addition, the firm distributes over 100,000 copies of newspapers every month.