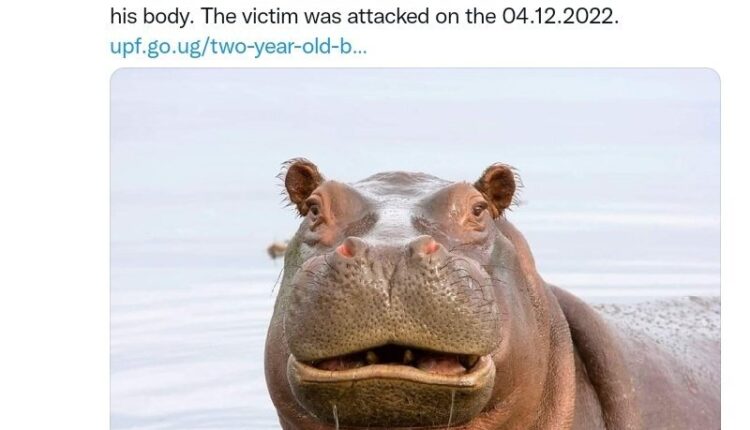 Shock as Child is Swallowed by Hippo, Spat out and Survived!
A two-year-old boy survived death by a whisker after a hippo allegedly swallowed him and later vomited him alive.
According to Uganda Police, the incident occurred on Sunday, 4 December at around 3 Pm in the Katwe-Kabatoro area in the Kasese District of Uganda.
According to a Twitter user by the name of Yvonne Turiho, the Hippo ambushed the young boy in their home compound and did the mysterious act. In a quick turn of events, the hippo vomited out the boy whose mother rushed him quickly to the hospital thinking he had died.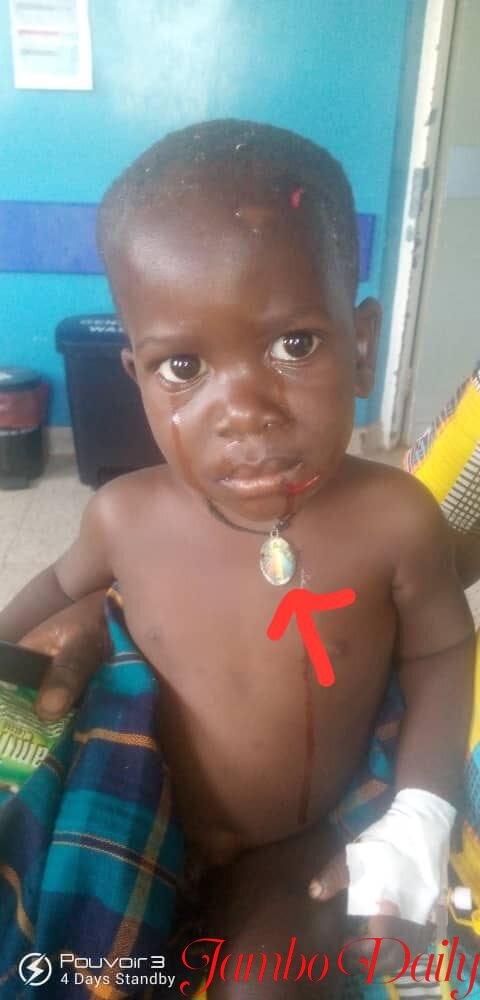 However, the was later resuscitated by doctors at the said hospital to the disbelief and joy of his mother. The victim who is identified as Iga Paul is now alive and kicking.
The incident was reported to Uganda Police and a statement on the same was recorded.
"The Territorial Police in Katwe- Kabatoro, in Kasee, registered an incident of a hippo attack, after it grabbed a two-year-old boy, identified as Iga Paul from the head and swallowed half of his body. The victim was attacked on 04.12.2022."
The bizarre escapade has shocked many across Uganda and East Africa as it is not usual for victims to survive such an ambush.
A picture of the boy who wore what looked like a catholic rosary with an image of the virgin mary is circulating online. Twitter users have aired different views on the role of the rosary in the escape of the boy.
While some claim the rosary saved him, others object, claiming that it was God who saved the boy and not the religious attire.