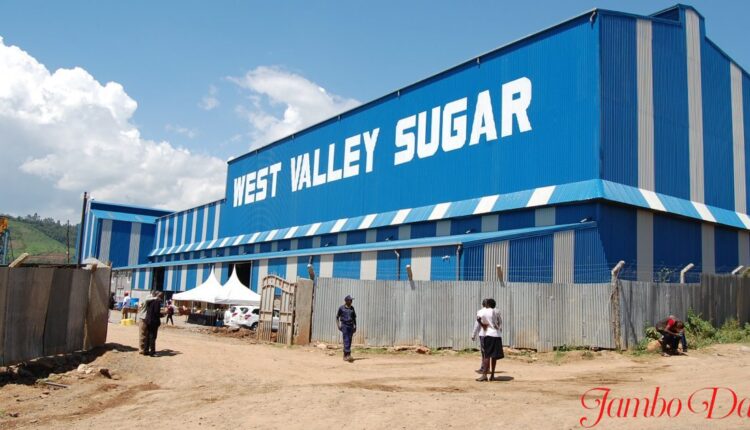 Who owns West Valley Sugar Company? Location and Contact Details.
West valley sugar company is a newly established factory based in Kericho county. This article delves into the story and seeks to establish who owns west valley sugar company, its location and contact details.
The Sh2.8 billion sugar factory set to open in Kericho County was set to begin trial runs in August, hoping to capitalize on the vast potential of the cash crop in the fertile agricultural region.
West Valley Sugar Company Limited managing director Bernard Soi stated that piloting will continue for two months until the project is officially launched in October.
According to Business Daily, The firm's initial installed capacity of crushing 1,250 tonnes of canes per day (TCD) will be increased to 2,500 tons, and it will cover the sugar belts of Soin-Sigowet, Ainamoi, Kipkelion, Tinderet, Muhoroni, and Nyando.
Who owns West Valley Sugar Company?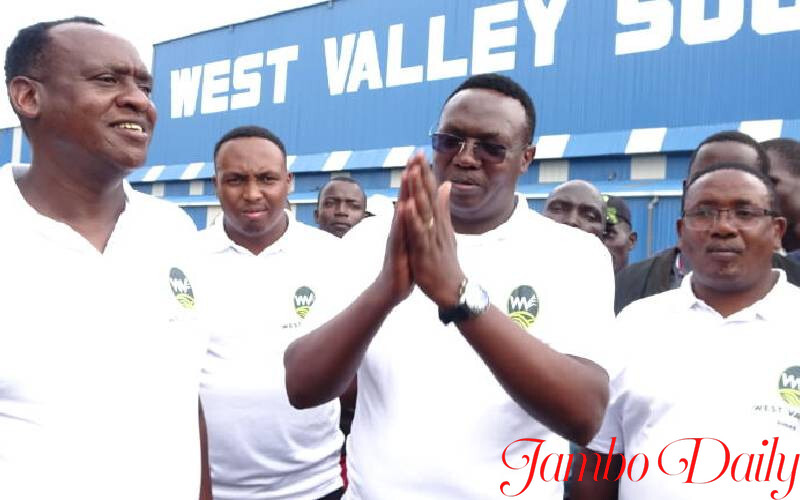 The project, which is 75 percent finished, is a subsidiary of the Kipchimchim Group of enterprises, a family-owned company with over 20 multisectoral enterprises under its umbrella.
In a statement to the media, the company's managing director Benard Soi said that in readiness for their operations, they had embarked on a cane development exercise in our 1,000 acres of nucleus land out of the total 1,500 acres at the company's disposal.
The new entrant, on the other hand, has entered into an arrangement with over 6,000 small-scale out-grower farmers to supply services such as land preparation, extension services, and inputs such as seed canes and fertilizers, among other things.
"West Valley will offer a big relief to farmers who were forced to incur more costs in transportation of the bulky product for more than 100km," Mr. Soi told reporters.
He stated that the project, which will be situated in Kapkormom in the Soin-Sigowet constituency, will provide approximately 1,000 direct jobs and 6,000 indirect jobs to both locals and non-locals.
"Other than 60 expatriates who are currently on site, we have more than 200 locals working day and night to complete the project ahead of schedule," Mr. Soi told reporters.
Kericho County currently produces up to 3,600 TCD, which is shipped to neighboring millers, according to him.
"This could however double once farmers are sure there is a mill close to them," Mr. Soi said.
Excess bagasse will be used to make chipboards and briquettes for use in firing boilers in neighboring tea manufacturers.
Read also, The Mwale Medical and Technology City, a Total Scam or Success?
Hope for sugar farmers
According to Charles Sigei, a farmer from Kericho, the development has already sparked confidence in farmers who had abandoned sugarcane for other crops.
"The farmers in this region will now earn more due to reduced cost in transporting the canes to far-off mills," the overjoyed farmer stated.
On his side, Kenya National Sugarcane Growers Association (KESGA) Secretary General Richard Ogendo stated that the move will have no impact on Muhoroni Sugar, which was created to benefit out-grower farmers through seven schemes within and surrounding the facility.
"The cane around West Valley Sugar Company is an area referred to as sugar belt cooperative union and the inhabitants of this area have progressively increased area under cane up to Kapsoit centre," he went on to say.