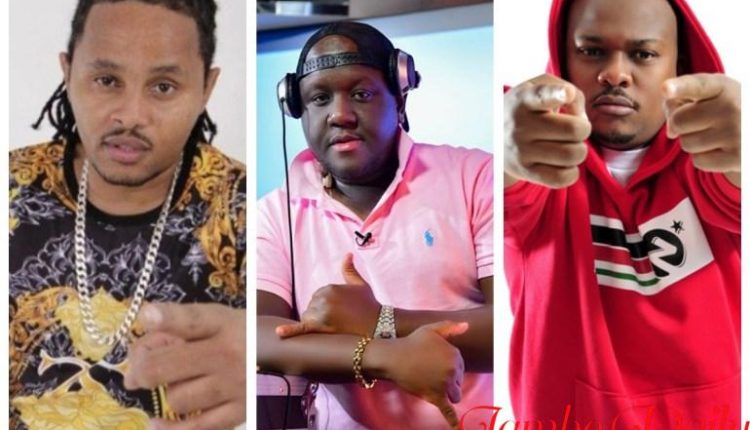 Top Ten DeeJays in Kenya.
A Disk Jockey (DJ) is someone who plays recorded music for an audience for the purpose of entertainment. The most common types of DJs include radio DJs, Club DJs, mobile/event DJs, and Turntablists.
Over the last few years, the Kenyan entertainment scene has experienced a rapid revolution that has seen the coaching and dispatching of many DJs into the industry.
Although there are hundreds of DJs operating in Kenya as of now, there are a few who have mastered the real art of Deejaying in a different way that attracts people to listen to their mixes.
This article looks into a list of the best 10 Deejays in Kenya and their average salaries as of 2022.
Here is a List of The Best DJs in Kenya.
1. DJ Roy Teeboy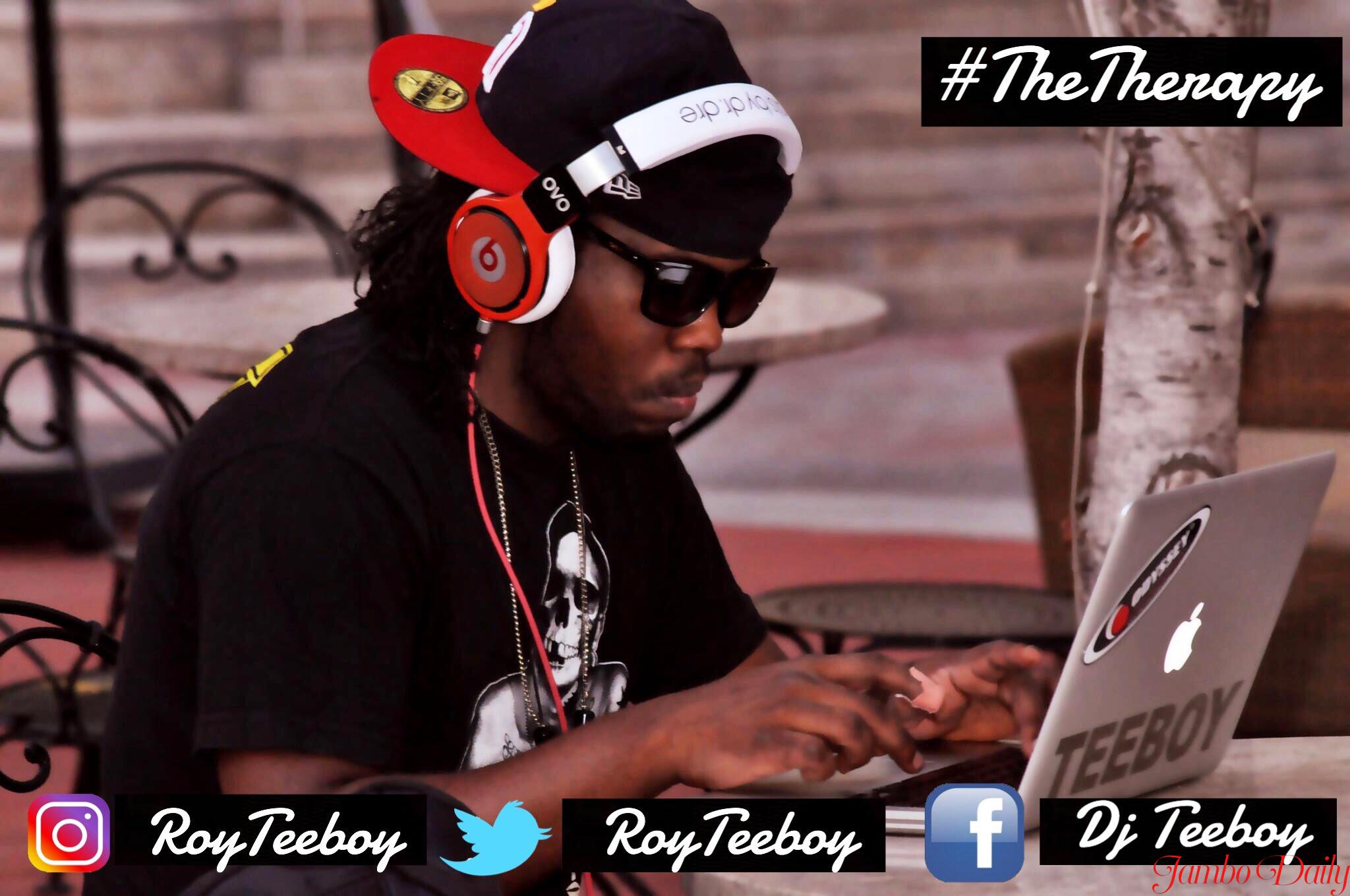 Dj Teeboy was ranked as the top DJ in Nairobi City of Kenya in a past interview which makes him appear on top of the list of the best DJs in Kenya.
He currently works at Royal Media Services as a resident DJ and controls the music decks during a live radio show at Hot 96 FM.
Salary– Unknown
2. DJ Kalonje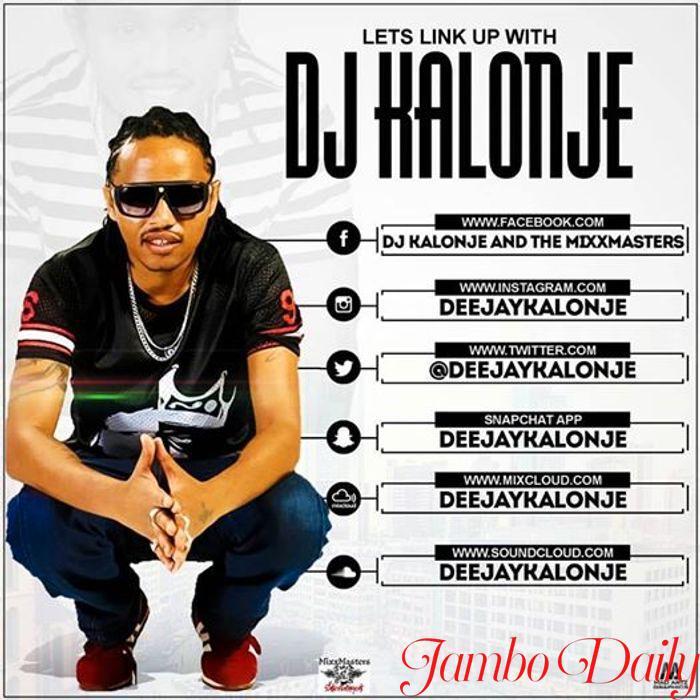 'From the youngest to the Baddest DJ',  is a tag line through which many people know him. DJ Kalonje is a famous Kenyan Dj who first appeared on the limelight in 2010 after releasing a number of street volume mixes that were commonly played in the Public Transport Vehicle especially those plying various Nairobi routes.
Dj Kalonje was once Kenya's youngest Dj and has worked on several entertainment deals before he was officially employed at Switch TV as a resident Dj. He runs a Dj Academy by the name Mixmasters DJ Academy.
Salary
DJ Kalonje charges between Ksh 250,000 to 350,00 for cooperate events, Ksh 100,000 to 150,00 for campus events, and Ksh 50,00 for club gigs. He also charges Ksh 170,000 for country tours.
3. Dj Joe Mfalme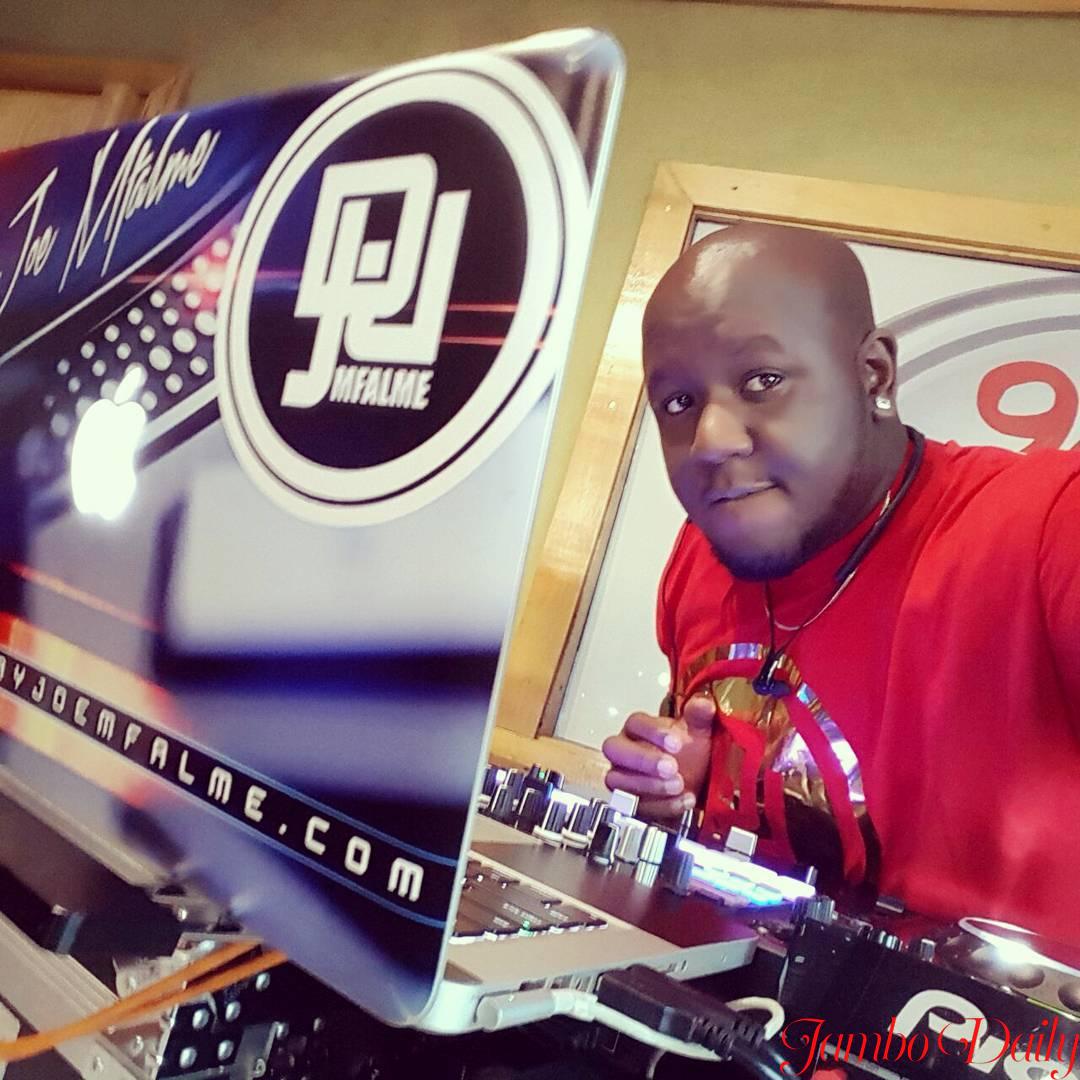 If you are one of those who like attending Jam Sessions, traveling, and hype, you must be conversant with DJ Joe Mfalme.
Mfalme has worked on several gigs and two popular radio stations; Capital FM and Homeboyz radio which have played a big role in lifting his career.
Salary
International gigs- Ksh 130,00 to 170,000.
Club gigs- Ksh 30,00 to 50,000.
Campus events- Ksh 60,000 to 70,000.
Weddings and other ceremonies- Ksh 50,000.
Read Also: Dj Joe Mfalme Biography, Age, Career, Education, Family, Wife, Networth
4. Dj Lyta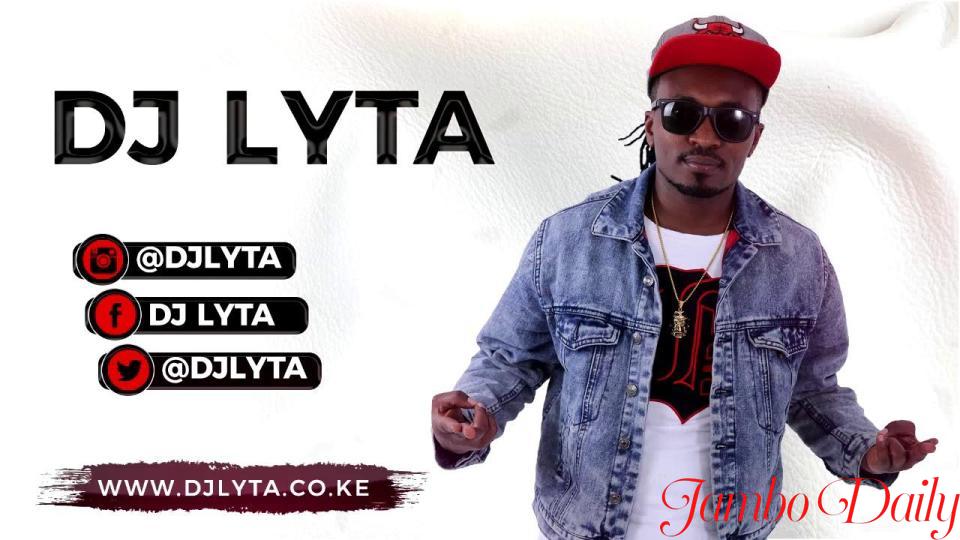 DJ Lyta is a Kenyan-based Dj known mostly for reggae and dancehall music mixes.
He appeared in the limelight during the popular dancehall era between 2011 and 2014. During this period, he was a favorite Dj especially for young people and high school students who enjoyed listening to his reggae and dancehall mixtapes.
You can download Dj Lyta Mixes mp3 here.
Salary
Corporate events- Ksh 100,00 to 150,000.
Club gigs- Ksh 50,000.
5. DJ Adrian

Having worked in the entertainment industry for more than two decades, Dj Adrian is a renowned Kenyan Dj. He has worked as a resident DJ for Capital Fm owned by the late billionaire Chris Kirubi. He is one of the oldest DJs in Kenya.
Salary– Unknown.
6. Dj Demakufu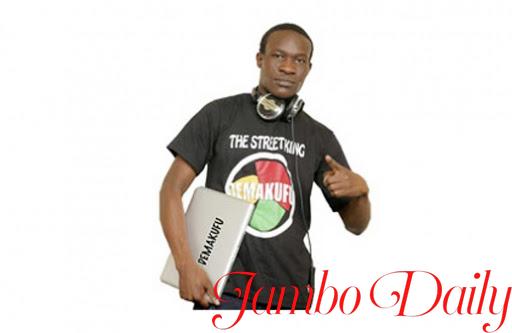 Demakufu is a Kenyan-based DJ mostly known for producing heated reggae and riddim mixtapes. He is a renowned reggae DJ who has worked on several gigs and sponsorships that have alleviated his career to a popular DJ.
Salary
Corporate events- Ksh 100,000
Club gigs- Ksh 30,000 to 50,000.
7. Dj Pinye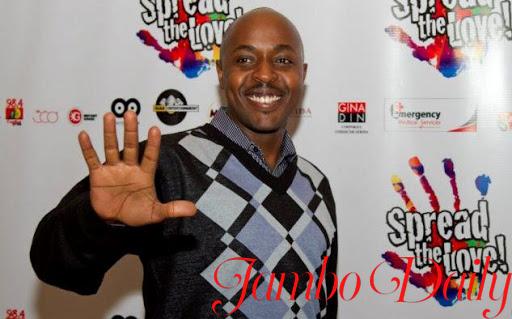 They say that Old is Gold. True to that, DJ Pinye is the oldest DJ rocking the Kenyan entertainment industry. He is currently 48 years old and still ranks among the top 10 DJs in Kenya.
Salary– Unknown.
8. Dj Pierra Makena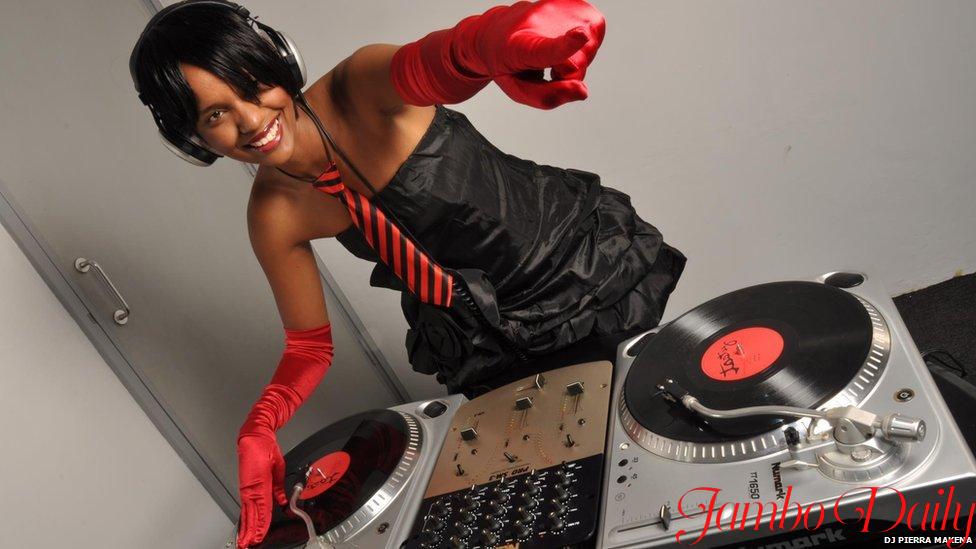 Who says women can't make good DJs? Well, that's a thing of the past. DJ Pierra Makena is arguably the best female DJ in Kenya as of now.
She has worked on several entertainment gigs both in and out of the country that has helped alleviate her career. Besides that, she is also an actress, a singer, and a model.
Salary
Corporate events- Ksh 180,000
Club gigs- Ksh 30,000.
Read: Free Dj Lyta's MP3 Mix Download, Hot Grabba, Bongo Mix Etc
9. Dj Crème De La Crème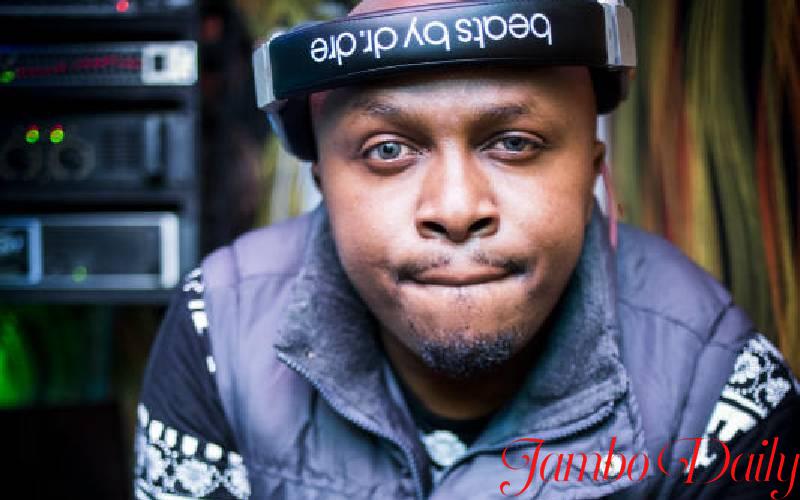 This DJ has his own style of doing things in that he one of the best mobile DJs in Kenya. Unlike other DJs, he doesn't wait to be offered a job but he instead tours the world while entertaining people. Most of his mixtapes entail urban tracks and discos kind of music.
After the outbreak Covid-19 pandemic, he migrated to his rural home from where he works. He said that he decided to do that to make savings and reduce unnecessary expenses that he used to incur while in the city.
Salary
Corporate events- Ksh 100,000
Club gigs- Ksh 30,000 to 50,000.
10. Dj Kym Nickdee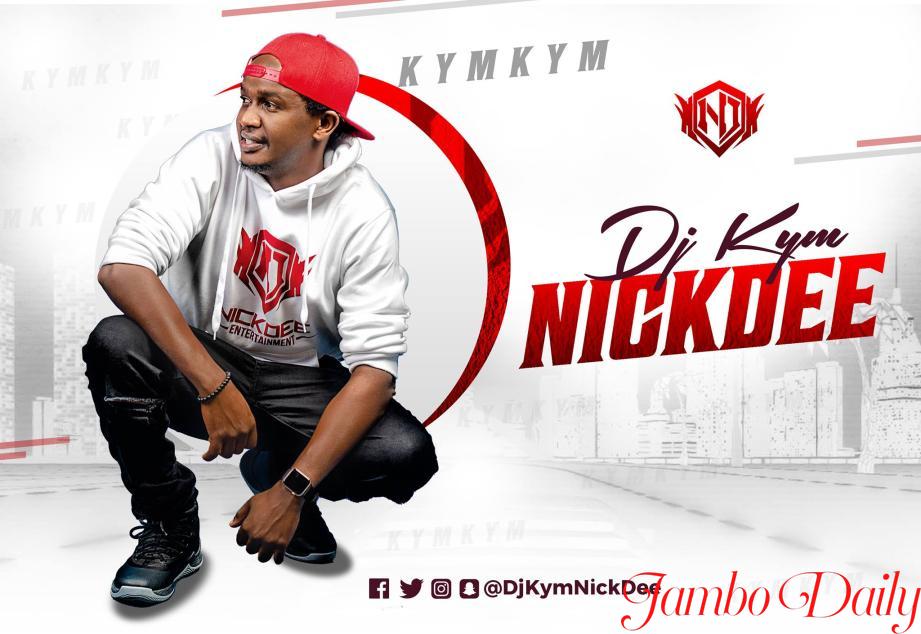 Closing the list of top ten DJs is a freelance Dj who achieved fame by circulating his mixes on matatus just like DJ Kalonje. He is one of the DJs who work on the freelance mode in Kenya, and he seems to be doing good at it.
Salary
Corporate events- Ksh100,000.
Club gigs- Ksh 30,000 to ksh 50,000.
Honorable Mentions in Best Djs in Kenya
Here are some notable Djs in Kenya that have been making it big day by day:
Dj Shinski – Kenyan based in the USA.
Dj Mochi Baybee – Hottest Kenyan female DJ in the USA.
DJ Sadic – Kenyan gospel DJ.
Simple Simon – reggae DJ.
Dj Moh Spice – among the best reggae DJs in Kenya.