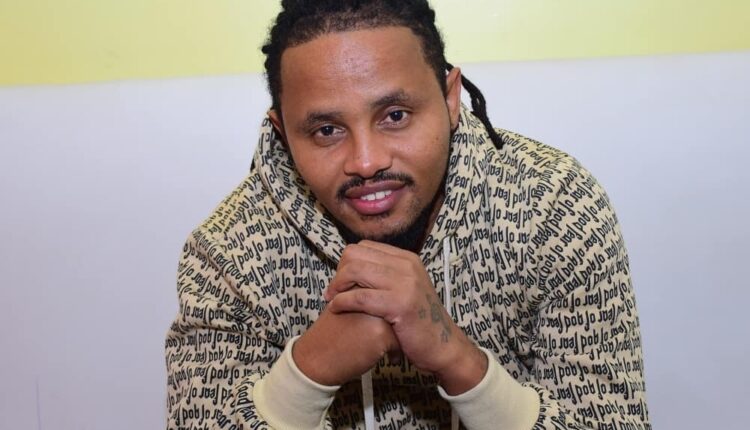 DJ Kalonje Biography, Age Career Education, Family, Wife, Networth
George Waweru, better known by his stage name Dj Kalonje is a popular figure in the Kenyan Dj segment who has played a big role in the Kenyan entertainment industry.
Apart from his Dj career, Dj Kalonje is also a businessman, mixologist, audio and video editor, a father, and an entrepreneur who owns a DJ academy and an entertainment firm dubbed Mixxmasters entertainment.
The much-celebrated Kenyan Dj is mostly known for his mouth-watering mixtapes which are mostly played in nightclubs, campus events, and matatus.
Dj Kalonje Birth and Age.
George was born on January 01 1987 in Nairobi. He grew up in Nairobi with his family before developing an interest in Deejaying, which elevated him to the international figure that he is now.
Education Background.
Dj Kalonje attended his primary school education in Nairobi before proceeding to Meru school for his high school education.
During his days in high school, he developed an unmatched interest in music and sound mixing particularly the disk jockey section.
He however did not finish his high school education as he quit to chase his career in music and sound mixing techniques.
DJ Kalonje Career Journey.
Upon quitting high school education, Kalonje went back to his hood in Nairobi where he was hooked up with an entertainment firm identified as City Rollers.
Between the years 2006 and 2008, Kalonje dedicated his time to learning the art of deejaying while fully concentrating on his goal of becoming the best Dj in Kenya. True to his objective, he finally emerged out knowledgeable and fully equipped to practice what he had learned.
Kalonje first appeared in the limelight in 2010 when his mixtapes went viral across the whole country especially in major cities and towns. Initially, Kalonje used to record his mixtapes and hawk them along the streets of Nairobi to anyone who would be willing to buy.
Read Also Top Ten Best Deejay Academies in Kenya 2021.
He would normally sell one mixtape at Ksh 50 and sometimes had rough encounters with the city council officers as he did not have a business permit at that time. Despite all the challenges, he remained true to his goal and continued with his work relentlessly.
As part of the progress, Kalonje learned that there was a huge opportunity in the matatu industry where he could sell his mixtapes and earn himself income as well as fame and popularity.
Consequently, Kalonje started selling out his mixtapes to the matatus especially those plying various routes among Nairobi estates who would play his music to entertain the commuters during their short rides across the city highways and estates.
The Dj would record mixtapes specially tailored for city dwellers and distribute them to various matatu Saccos operating in Nairobi estates. His mixes became a favorite bite of entertainment to most city dwellers especially the young generation. Eventually, his music mixtapes spread across the country, and soon the name DJ Kalonje was trending all over the country for all good reasons.

Dj Kalonje became a favorite Dj for the then high school students across the country who would repeatedly play his mixtapes during entertainment time. The mixtapes would come along with the then-popular dancehall music from veteran artists like Vybez Kartel, Demarco, Popcan, J Capri, and the likes of Konshens. That is how Dj Kalonje built his career from the youngest to the Baddest Dj as he is known.
Currently, he is an internationally recognized Dj and usually lands international gigs in foreign countries such as Dubai and the USA. One of his most popular mixes is the street-locked mixes which were popularized through Nairobi matatus.
Awards and recognition.
Dj Kalonje has won two chat awards, one in 2010 and another one in 2011 as the best Dj. In 2010, he won the much-hyped Nganya awards. Additionally, he bagged the Mashujaa awards in 2017 and was also nominated for Best Dj in Africa at the AFRIMMA awards in 2017.
In a higher recognition in 2017, Kalonje along with his colleagues' comedian YY and Chipukeezy became the first Kenyans to appear on the BET awards interview. DJ Kalonje took his career to a higher level in 2019 when he performed at the Dubai 7s with renowned dancehall artist Konshens.
Dj Kalonje wife.
Dj Kalonje proposed to his longtime girlfriend Sonnie Kangai in 2017 after being in a relationship with her for 5 years since 2013. However, the two parted ways two years later in 2019 due to unavoidable circumstances.
He took to Instagram to announce the break-up, wishing his former lover a good life ahead. Their 7-year relationship led to the birth of two daughters whom they up to date share responsibility of upbringing.
Read Also: Dj Kalonje Breaks up with girlfriend after dating for five months.
George has since kept his relationship status private and it is not known whether he intends to marry again. In a recent interview, he said that he did not have plans of getting married soon. He however has a girlfriend whom they are dating with.
Read: Dj Joe Mfalme Biography, Age, Career, Education, Family, Wife, Networth
DJ Kalonje Salary.
Being one of the most respected and revered DJs in Kenya, Kalonje earns a hefty amount from his work. He recently landed a job with Switch TV where he is believed to earning a six-figure salary.
Apart from his job at Switch Tv, Kalonje earns from his entertainment firm Mixxmasters entertainment and DJ Academy where he is the CEO. He also does corporate events where he charges between Ksh 250,000 to 350,000 and Campus events for Ksh 70,000 to 150,000. For club gigs, Kalonje charges Ksh 60,000 to 130,000 and the same amount for outside country events provided his bills are paid.
Wealth and Net worth.
Dj Kalonje earns a hefty amount from his club gigs, formal job, and business. From this, it can be established that he is a fairly wealthy man. His exact net worth however not in the public domain.