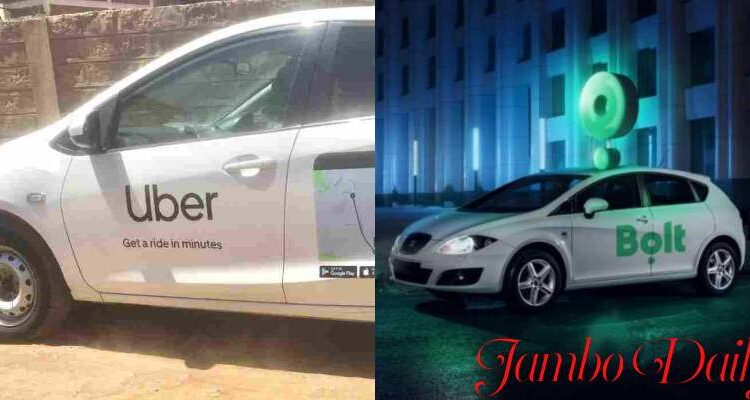 Top 10 Best Taxi Companies In Kenya
The top 10 best taxi Companies in Kenya as of 2020 are listed below. In Kenya, there are many taxi firms that provide services around the clock. Few, nevertheless, are well known for providing clients with excellent and competent services.
These businesses provide pleasant trips in spotless cars, prompt pickups, reasonable rates, and highly individualized client care. Given how fiercely competitive the taxi industry is in Kenya, you must provide exceptional and competent services to set yourself apart from the competition.
Technology development has also aided in the expansion of Kenya's taxi industry. The development of taxi-hailing applications in Kenya was made possible by technical developments.
Here is a list of some of the best taxi companies in Kenya.
1. Bolt (formerly Taxify)
It debuted in Kenya in 2016 and is currently the country's second-most popular taxi-hailing service. Actually, Kenya is the second African nation after South Africa to introduce Taxify.
The Google Play Store also offers the Bolt app for download. It is actually Kenya's most affordable taxi service, and it appears to be fiercely competing with Uber. The bodaboda option, which has a minimum fare of 50 shillings, was just introduced by Taxify.
2. Uber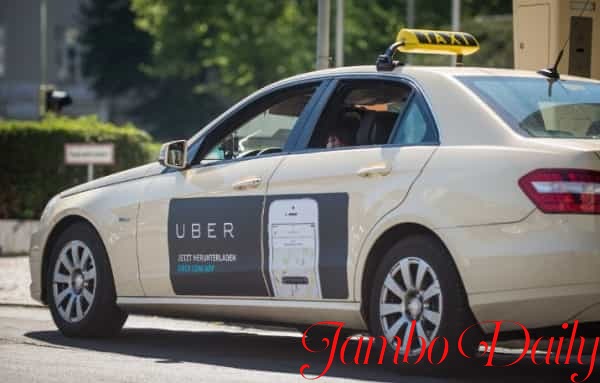 It is a cab-hailing service with American roots that entered the Kenyan market in 2015. Currently, it provides services in Thika, Mombasa, and Nairobi. You can download the Uber app from the Google Play Store.
Uber offers the Uber Chap Chap, Uber Select, and Uber X as its three alternatives. Uber Chap Chap is the least expensive option, and Uber Select is the most expensive. Uber is the most dependable taxing hailing service in Kenya because its drivers are consistently prompt in picking up and responding to requests.
3. Pewin Cabs
It is a top supplier of cabs and transportation services, offering quick pick-ups, pleasurable rides in spotless cars, and highly individualized client care.
The company provides chauffeured taxi services for corporate executives as well as distinctive transportation choices for special occasions, business gatherings, and airport pickups. You can reach them at +254 709 801 000 if you have any additional questions.
4. Little Cab
On the Google Play Store, it is the third most widely used taxi-hailing app. It was introduced in 2016 due to a collaboration between Safaricom and Craft Silicon. It only runs in Nairobi and the surrounding area.
Cash, bank transfers, debit cards, and credit cards can all be used to make payments. It has three options, Basic, Comfort, and Ladybug, similar to Uber. The ladybug is a female-driven vehicle that is always the safest option for women, preferably at night.
Read List Of Top Courier Companies In Kenya
5. Jatco Tours and Taxis Co.Ltd
It is a reputable taxi company that provides services in and around Nairobi. It offers exceptional services, such as airport drop-off and pick-up, business trips, and guided tours. You can reach the business at +254 722 648 383/ 0725 280 000 with any questions.
6. Delight Cabs Ltd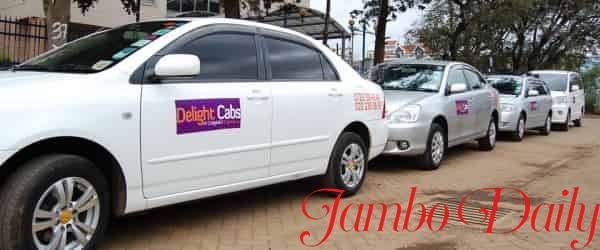 It was first developed in Kenya in 2009 with the primary goal of offering 24-hour transportation service to people, businesses, and corporations.
Executive transports, airport transfers, regular transfers, and automobile rental services are all available. It provides executive services in all of Kenya's main cities.
7. Kenatco Taxis Ltd
With its corporate office in Nairobi and other locations in Kisumu, Eldoret, and Mombasa, it is the country of Kenya's longest-running taxi service.
It provides services for individual transfers, airport transfers, business transfers, and group transportation. Contact info@kenatco.co.ke or +254 709 642 000 for reservations and queries.
8.  Jimcab Services Ltd
It is a reputable taxi and private hire business in Nairobi. All kinds of jobs, including local runs, airport transfers, and long-distance work, are covered by its services.
You can get in touch with them at +254 714 333 777 or 0722 711 001 for reservations or other questions.
Read Top Ten Car Hire Companies In Kenya
9. Universal Cabs Ltd
Universal cabs is a reliable taxi service that runs around the clock in Nairobi, Mombasa, Kisumu, Kakamega, Eldoret, and Nakuru. Both private clients and business clients are served by its transportation services.
All of its vehicles are equipped with two-way radios and Stoic Global Positioning Systems (GPS), which allow for the tracking and location of the vehicles in an emergency.
10. Absolute Cabs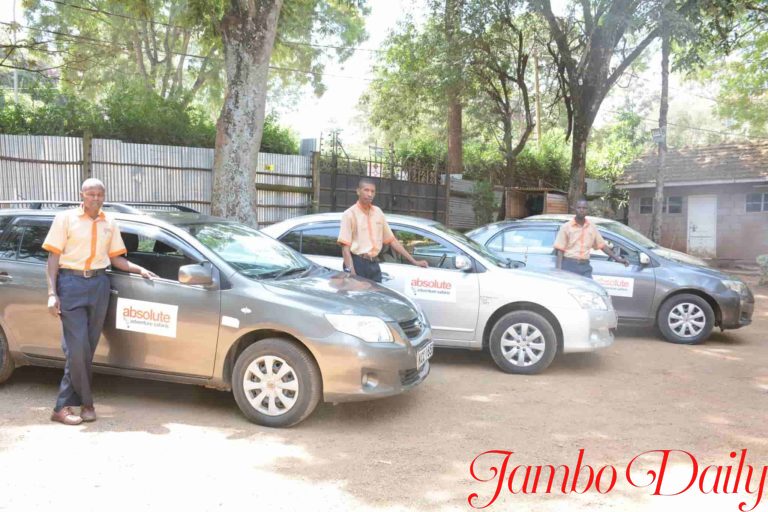 It is run by Absolute Adventure Safaris Ltd, a Nairobi-based business founded in 2006 with the primary goal of offering trustworthy, cost-effective, and efficient transportation services that are customized to match the demands of consumers.
The business provides safaris, corporate services, private transport services, and airport transfers. You can reach the business at +254 721 400 422/ 0725 632 844 if you have any questions.