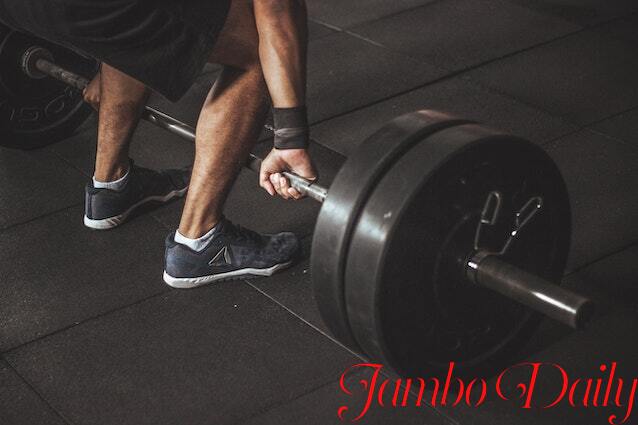 Top 10 Best Gyms in Nairobi City
If you are a resident of Nairobi and want to remain physically fit, this list of the best gyms in Nairobi city is for you. While every man wants the muscular, defined 6-pack chest, every woman fantasizes about having that curvy body shape. These are excellent fitness objectives, but they might be unachievable if your body isn't physically fit. Visiting the gym as an addition to your at-home exercises can help you stay lean.
You can find top-notch fitness classes, from yoga to dancing, with the help of the cutting-edge gyms that are springing up in Nairobi. You can also achieve your fitness objectives if you are consistent and follow the guidance of your gym instructor.
Top 10 Best Gyms in Nairobi
1. Fit4life Gym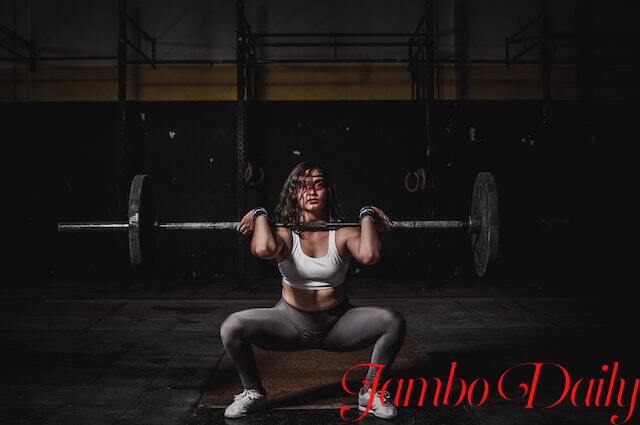 Fit4life gym offers an extensive, practical, and professional setting that combines health, fitness, and fun. Additionally, it is a place that values gender equality and provides activities for both sexes. They offer dancing, men's spinning, boxing, insanity, and aerobics + core classes.
The programs are designed to meet your expectations and the typical gym routine with physical exercises, thoughtful coaching, upbeat music, and positive energy. Programs for bodybuilding, relaxation and weightlifting are available. They also offer accessories for exercise.
Pricing
Individuals- Ksh. 55,000 per year
Ksh. 6,000 per month
Corporate- Ksh. 45,000 per year
Location
AMCO Crystal Building, off Limuru Rd, Parklands, Nairobi
Contact
+254 721 120444
2. Smart Gyms 
With the help of their fitness centers, group exercise classes, and freestyle areas, Smart Gyms enable you to advance your fitness. One of the more affordable gyms in Nairobi offers packages for one month starting at Ksh 5,000 and three months at Ksh 12,500. A day pass is also available for Ksh. 1,200.
Various programs are offered at the gym from Monday through Saturday. You can participate in spin, aerobics, and endurance workouts on Mondays, and endurance, ABB attack, pilates, and taebo workouts on Tuesdays.
Pricing
Individual- Ksh. 1,200 per day
Ksh. 3,500 for 10 days
Ksh. 5,000 per month
Location
Junction Mall, Ngong Rd
Diamond Plaza II, Parklands
Southfield Mall, Embakasi
The Hub Karen
Contact
+254 712 4040404
3. CrossFit Kwetu Gym
Try CrossFit if you're looking for the best gym in my area. The facility aids you in achieving any objective, including weight loss, improved performance, and better health. You have the option of choosing personal training, group exercise, or membership options.
There are many options available when it comes to gym services. You can participate in Olympic weightlifting, group classes, Kwetu competitions, Kwetu flex, massage sessions, and Kwetu nutrition training. Monday through Saturday, 8 am to 6 pm, and Sunday, 10 am to 12 pm are the hours of operation for the fitness center.
Pricing
Individual- Ksh. 15,950 per month for all classes
Ksh. 9,950 per month for the Kwetu Express program
Location
Gigiri Lane, Nairobi
Contact
+254 740 969669
4. Ultra Fitness Gym 
It is a gym in Kilimani's Elysee Plaza that focuses on fitness, self-defense, and weight loss. You can get services for aerobics, martial arts, and the gym. Therefore, because the gym instructors guide you through the most rewarding plan, your weight loss journey doesn't have to be monotonous and challenging.
The Ultra Fitness gym is open from 5 a.m. to 8 p.m. on Monday through Friday and from 8 a.m. to noon on Saturday. When you pay Ksh. 7,000 per month, the peak hours are from 5 am to 9 am, while Ksh. 4,000 per month gets you access to the off-peak hours, which are from 10 am to 4 pm.
Pricing
Individual- Ksh. 7,000 per month peak hours
Ksh. 4,000 per month off-peak hours
Location 
Elysee Plaza, Kilimani Rd
Contact
+254 707 764711
Read also How to Start a Gym Business in Kenya
5. Alpha Fit
The goal of Alpha Fit is to make life more enjoyable by ensuring that you develop on all levels—physically, mentally, socially, and spiritually. In their training, they made use of top-tier equipment from the Netherlands. A variety of services are available, including functional fitness, physiotherapy, nutrition, and a kids' area.
On the other hand, they offer classes to support your overall health. You can participate in yoga, weightlifting, powerlifting, dancing, and functional fitness classes. The instructors are knowledgeable, inventive, and professionals in their fields.
Pricing
Individual- Ksh. 1,000 per day
Ksh. 12,000 per month
Location
Kenya Harlequins Rugby Club Ngong Rd
Contact
+254 706 981452/ +254 748 814070
6. Premier Fitness Centre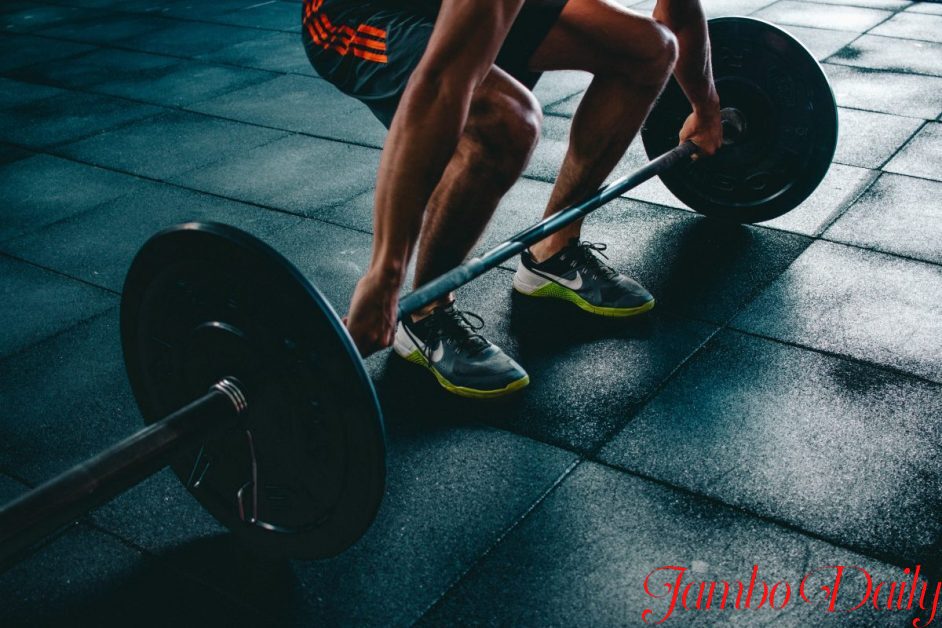 With a flexible schedule that works for everyone, it is among the best gyms in the city center of Nairobi. Every workday between 6:30 and 7:30 am, 1 to 2 pm, or 5:30 to 7 pm, you can sign up for a workout. They also hold a 2- to 3-hour marathon once per month.
For a fee of Ksh. 45,000 per person per year, you can register as a couple. Exercise classes cost Ksh. 4,500 during off-peak hours and Ksh. 5,500 during peak hours. Student discounts reduce the price to Ksh. 6,000 per month or Ksh. 40,000 annually.
Pricing
Individual- Ksh. 1,000 per day for non-members and Ksh. 800 per day for members
Ksh. 7,900 per month peak hours or Ksh. 6,900 off-peak
Location
Chester House, Nairobi
Contact 
+254 20 2240806
7. Lurasam Fitness Centre 
It is a fitness facility offering services for fitness, wellness, and exercise. They are open from 5 am to 10 pm. It is fully furnished with weights, exercise apparatus, and qualified trainers.
You can achieve your fitness goals thanks to the classes' thoughtful customization. One of the best gyms in Nairobi's Nagra neighborhood is Laurasam Fitness Center. It is situated along Desai Road in the Ngara Housing Project.
Pricing
Individual- Ksh. 700 per day
Ksh. 3,500 per month
Location
Ngara Housing Project, Desai Rd, Nairobi
Contact
+254 713 181751
8. Fitness Empire Gym
The best wellness facility in Nairobi is Fitness Empire, which has separate, roomy gyms for men and women that are both fully equipped. Fitness programs like those for weight loss, cardio, bodybuilding, and athlete development are available. There are also options for boxing and martial arts.
The fees begin at just Ksh. 5,000 per month. Monday through Friday, 6 am to 10 pm; Saturday, 6 am to 8 pm; and Sunday, 8 am to 4 pm are the times for the gym workouts.
Pricing
Individual- Ksh. 5,000 per month
Location
Eastleigh Opp. Pumwani Maternity Hospital
Contact
+254 799 400400
Read List of Best Yoga Places in Nairobi
9. Racing Sport Gym
In order to give you a stimulating environment that influences your emotions and awareness and to assist you in achieving the body of your dreams, Racing Sport Gym opened its doors in 1998. Equipment for cardio and strength training is used by the instructors.
Racing Sport might be the answer if you're looking for a gym nearby. It is situated in Upperhill's Old Mutual Tower.
Pricing
Individual- Ksh. 6,650 peaks and Ksh. 5,750 off-peak per month
Location
Old Mutual Tower, Upper Hill
Contact
+254 700 474747/ +254 700 484848
10. Hyat Fitness Gym 
You can engage in fitness activities like bodybuilding, Crossfit, weight loss, spinning, aerobics, and yoga at Hyat. It offers more than a thousand pieces of gym equipment to accommodate any fitness requirement.
You can register as an individual or a business. Additionally, you can count on the best outcomes because the programs are professionally run and prioritize your physical fitness and well-being.
Pricing
Individual- Ksh. 1,000 per day
Ksh. 6,000 per month
Location
Argwings Kodhek Rd &Wood Avenue Rd, Junction
Contact
+254 20 7854144
Conclusion: Best Gyms in Nairobi City.
Ideally, there are tens of Gyms and fitness hubs in Nairobi where you can get the same or related services. However, for those who find it hard to go looking for one, or have the ability to enroll in the high-end ones, we have listed them for you. This list will definitely give you an option to turn to when it comes to matters of fitness.