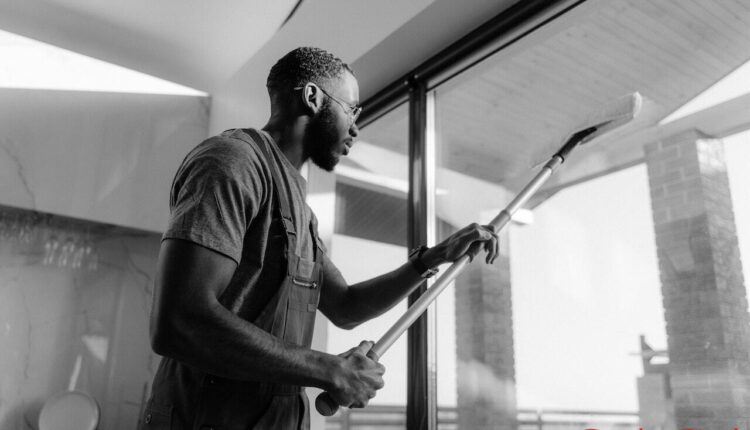 Top 10 Best Cleaning Companies in Kenya
This is a list of the best cleaning companies in Kenya. In Kenya, the cleaning services industry is growing rapidly. Occasionally, people have couches, carpets, and other things that need to be thoroughly cleaned. Cleaning businesses are growing as a result to meet this demand among Kenyans. The amount of work required determines how much the companies charge for their services.
Additionally, the adage that cleanliness is next to godliness is widely accepted. They desire to live in a spotless setting free of dust and dirt. They consequently plan a thorough cleaning of their homes and offices every so often.
Best Cleaning Companies in Kenya
1. One Way Cleaning Services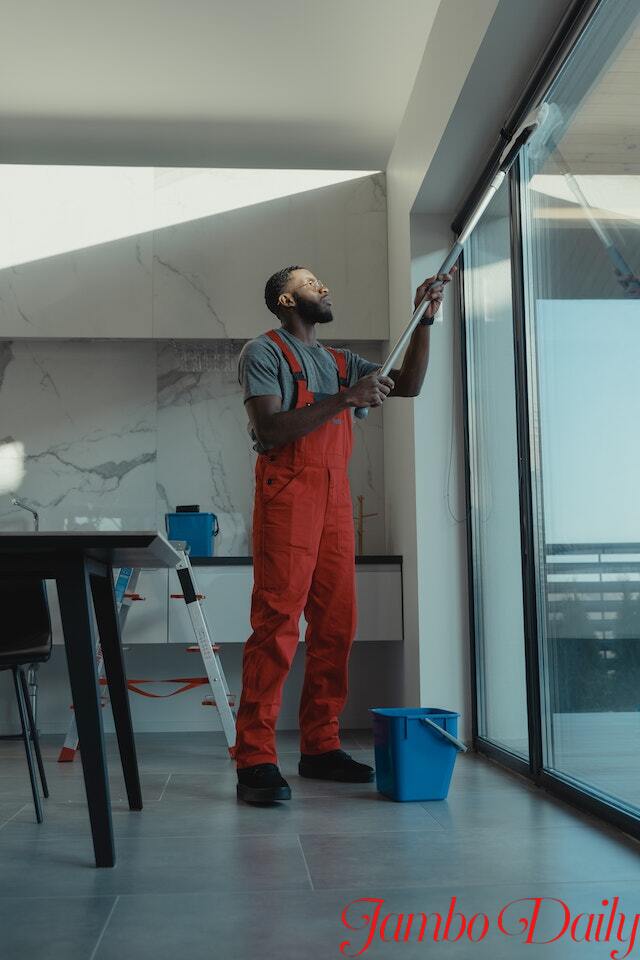 One Way is a well-known provider of cleaning services in Kenya. One thousand and two hundred of the company's employees are dedicated and qualified. Although the company has offices in Nairobi and Mombasa, they provide services all over the nation.
The cleaning business specializes in carpet and upholstery cleaning, office cleaning, cleaning vehicles, and garbage collection. The company has served Equity Bank, Standard Chartered, and the National Aids Control Council over the course of its existence. Kenya Revenue Authority has received service from One Way Company.
2. Parapet Cleaning Services
It is a cleaning company that provides customized services. Clients can use it for both residential and commercial cleaning. The company has been in operation for over 20 years in which they have served over 10,000 customers.
The majority of clients have said that Parapet provides the best cleaning services in Nairobi and beyond. The company has expanded into Uganda and Rwanda with the help of its 4,500 employees.
3. GM Cleaning Services
GM Cleaning Services is a registered company that provides commercial and residential cleaning services. As one of the cleaning companies in Nairobi, you can get their services at a reasonable price. Since 2010, the company has met the cleaning needs of a variety of clients.
GM Cleaning Services offers garbage removal, office cleaning, window cleaning, and sofa and carpet cleaning. They also provide sanitary bin management and post-construction cleaning. Finally, the company employs environmentally friendly products in its service delivery.
4. Conpest Cleaning Services
Conpest provides a comprehensive range of cleaning services in Kenya. For over ten years, the company has provided commercial and residential services. They also provide pest control. Conpest employees take pride in providing excellent customer service.
Read How to Start a Cleaning Company in Kenya, Costs, and Earnings
Conpest has you covered if you need high-quality office cleaning services in Nairobi. Cleaning services for a medium-sized carpet cost Ksh. 2000, while a large-sized carpet costs Ksh. 2500. A 7-seater sofa cleaning service charge is Ksh. 4000, while a 5-seater sofa cleaning service charge is Ksh. 3500.
5. Mop & Shine Cleaning Services
It is a professional cleaning company in Nairobi, near Pangani Police Station. Mop & Shine Company is a member of the Kenya Professional Cleaners Association (KPCA). Furthermore, it has dedicated and well-trained employees who will make you smile.
Mop & Shine cleaning services can be reserved online. Because the firm has been in business for over ten years, you can be assured of high-quality services.
6. Titossy Cleaning Services
Titossy is one of Nairobi's cleaning companies. The company provides cleaning services on an hourly or contract basis. Furthermore, it provides a thoroughly cleaned office, home, swimming pool, event, carpet, and sofa set.
NGOs, banks, law firms, shopping malls, colleges, churches, and commercial buildings are all served by the cleaning company. Titossy can provide you with a weekly, bi-weekly, or monthly cleaning schedule based on your needs.
Read Best Moving Companies in Kenya
7. Onus Cleaning Services
It is a professional cleaning company owned and operated by Kenyans. Onus provides professional cleaning services for offices, carpets, floors, and other customized services. Onus Cleaning Services can thus be contacted if you require home, commercial, or industrial cleaning services.
8. Blissful Cleaning Services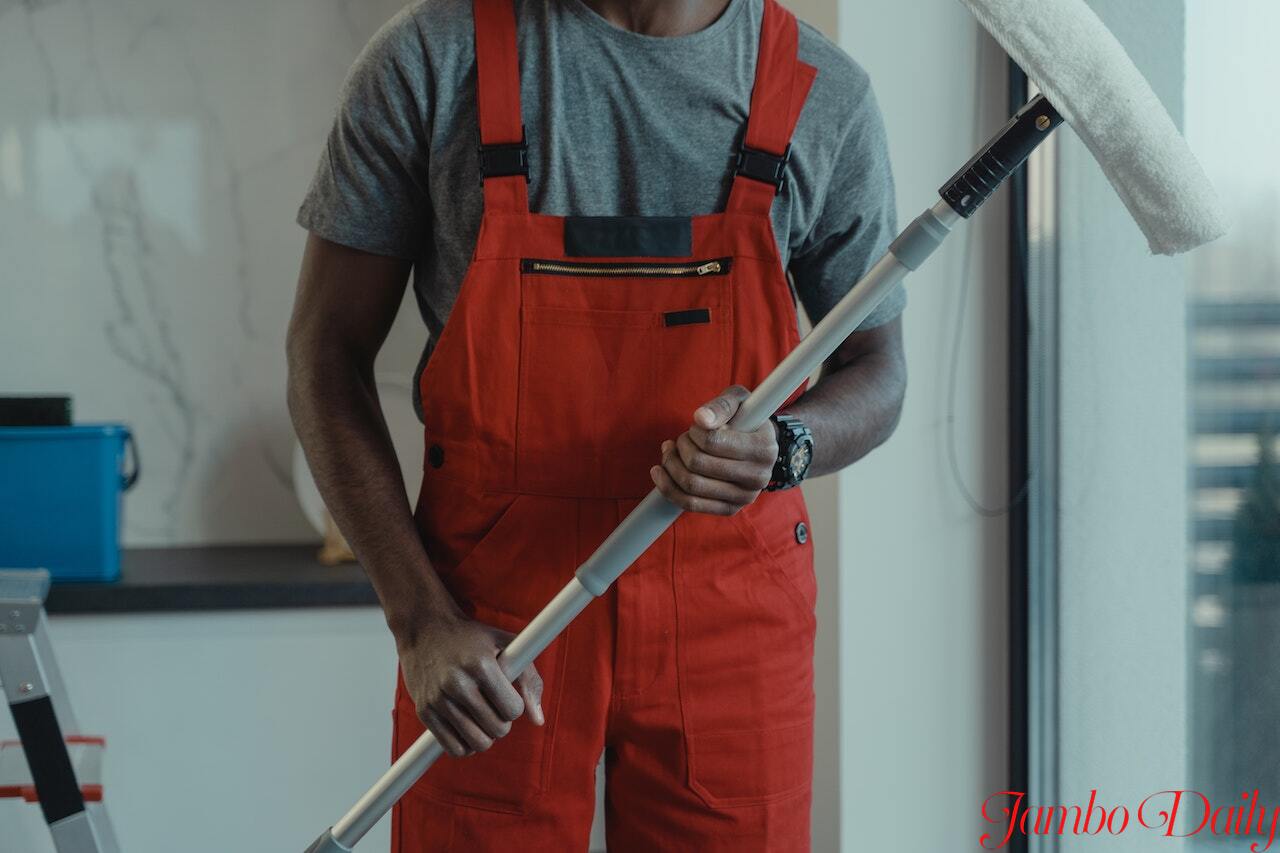 Blissful Cleaning Services provides full cleaning services to Nairobi and the surrounding areas. The cleaning service provider specializes in commercial and residential cleaning.
Keroche, Baraka FM, Polycare, and Mukele Mony & Company Advocates are among the clients who have used their services. Finally, Blissful mattress cleaning services can help you sleep soundly.
9. PinPoint Hygiene Service Ltd
PinPoint is a cleaning company in Westlands, Nairobi. The company has sanitary bin experts, pest control experts, and cleaning teams. As a result, they produce high-quality, satisfying work.
Cleaning supplies, mobile toilets, carpet cleaning, and floor sanding are all available at PinPoint. The cleaning company provides the best deep cleaning services for your commercial or residential property. Finally, PinPoint provides low-cost incineration services.
10. Avail Cleaning Services
Avail is a Nairobi-based cleaning company that was founded in 1998. They deal with all kinds of customers both in the public, corporate and private sectors. Avail also provides garbage collection, pest control, and landscaping services.
Avail Cleaning Services is the best option if you want to work in a clean environment. The cleaning company provides exceptional, dependable, trustworthy, and professional cleaning services. Finally, the company informs people about the available cleaning jobs in Kenya.
Conclusion: Best Cleaning Companies in Kenya
I hope this article helps you spot one of the cleaning companies which can better serve your interests whether for your company, home, or business. The cleaning industry in Kenya has grown rapidly over the last few years due to the increasing demand for these services by the growing businesses in the public and corporate sectors.