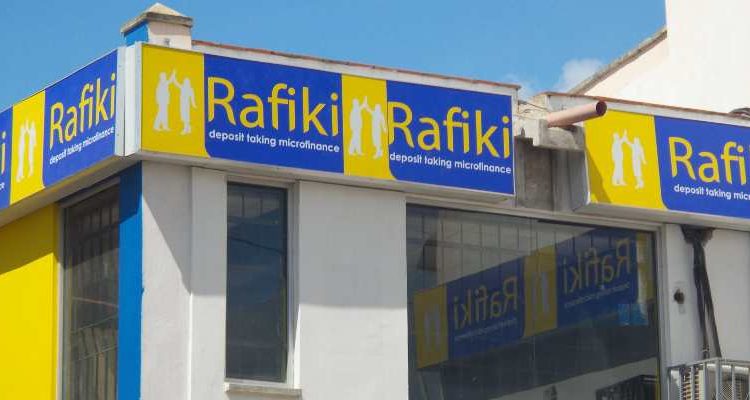 Rafiki Microfinance Bank Loan Products
This page contains a list of Rafiki Microfinance loan products. It is one of Kenya's 13 licensed microfinance banks and has been in business for over a decade since June 14, 2011.
The Central Bank of Kenya licenses and regulates Rafiki Microfinance Bank under the Microfinance Act, of 2006 (as modified in 2013). It is Kenya's third-largest microfinance institution. Rafiki has 19 outlets in Kenya, distributed across 11 counties.
Customers are served by the microfinance bank through branches, internet banking, mobile banking, agency banking, and the VISA ATM network. Rafiki provides savings accounts, credit, money transfer services, trade finance, currency, and banc-assurance. Rafiki is active in a variety of industries, including energy, housing, trade, health, education, and agriculture.
Rafiki aims to fill the "missing middle" between micro-enterprises and large or medium-sized businesses..
Rafiki House on Biashara Street in Nairobi serves as the bank's headquarters.
Rafiki Microfinance Bank Loan Products
1. Asset Finance
This product is intended to assist enterprises in the acquisition of moveable assets such as commercial motor vehicles, personal automobiles, bodaboda, tuk-tuks, tractors, and other movable assets.
Features
Financing available up to 90%
Interest rates that are competitive
Collateral needs that are adaptable
Rapid loan processing
Finance for insurance premiums
2. Housing Loans
The financing product is meant for anyone who wishes to acquire pre-built houses, purchase land, or renovate existing houses.
Features
A specialized relationship officer is assigned for tailored service.
Finance for construction.
Collateral requirements that are adaptable.
Financing for pre-built homes is available up to 90%.
Loan terms that are flexible
Read also, List of SMEP Microfinance Loan Products and Contacts
3. Business Loans
They are intended to give working money to small and micro business owners.
Features
Security standards that are adaptable
Loan repayment terms that are flexible
Rapid loan processing
Access to financial and business education.
4. Agri-business Loans
Rafiki Microfinance offers agri-business loan that assists value chain players with liquidity requirements for farm inputs, assets/equipment, working capital, and on-farm delivery advances.
Features
Rapid loan processing
Agri-loan collateral that is adaptable
Farm expansion financing, including farm equipment and asset acquisition
Financing for the entire agricultural value chain (livestock and crops)