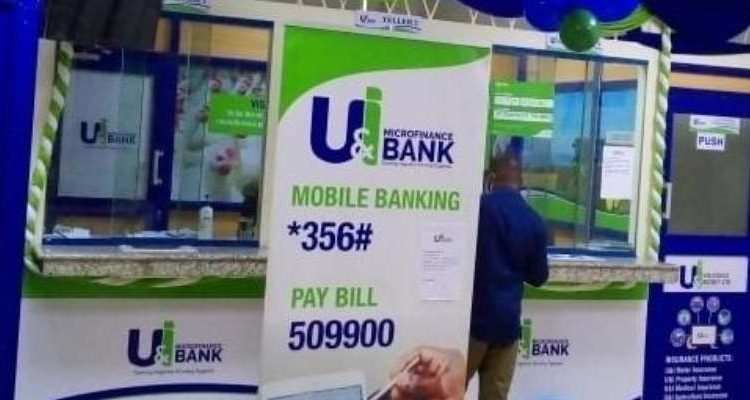 List of U&I Microfinance Bank Loan Products
This is a list of U&I Microfinance Bank loan products and contacts. U&I began as a credit-only financial services provider in 2007, before the Central Bank of Kenya awarded it a license to operate as a deposit-taking microfinance institution on April 8, 2013.
The bank's headquarters are on the first floor of the Asili Complex on River Road in Nairobi. They have two locations: Gikomba and Thika.
This article discusses the U&I Microfinance loan products, highlighting loan requirements and features.
U&I Microfinance Bank Loan Products
1. Fasta Fasta Loan
This is an Imports clearing loan that is approved within 24 hours. This financing assists entrepreneurs in clearing their products at the port.
Features
One-month repayment period
Financing of up to 70% of the collateral/security's value
Interest rates are low.
Requirements
Landing Bill
National ID card copy
Passport photo
KRA pin copy
Show that you have the ability to repay the loan.
Excellent credit history from past loans (if any) is required.
Bank statements from U&I
2. Planner Loan
This lending product assists you in realizing your dreams as quickly as feasible. It is open to self-employed, employed, and contract workers.
Requirements
Completed the U&I Loan application form
6 months' copy of Bank statements in their original form
National ID card
Passport photo
KRA pin replica
3. Asset Finance
Asset finance enables firms to acquire the equipment they require to expand. This financing product is available to acquire land, automobiles, trucks, buses, pickup trucks, or taxis.
Features
Financing of up to 80% on new automobiles and 70% on used vehicles is available.
Land financing of up to 50%
A repayment period of up to 36 months is possible.
Individuals are qualified depending on their ability to repay the loan.
Security includes assets.
Requirements
Filled in Loan application form
Copy of national ID card
U&I Bank statements
Passport photo
KRA pin copy
Proforma Invoice from the seller
Valuation report from U&I valuer
4. Karo Loan
This loan option is available to existing U&I clients to help with school tuition.
Features
Repayment period of up to 9 months
Processing period – 1 week
Payee: School/ Institution
Requirements
The client has to be an existing account holder at U&I
Demonstrate an ability to repay the loan.
Must have a good credit history from previous loans (if any)
Copy of national ID card
Passport photo
KRA Pin copy
School fees structure
Read, List of Mwananchi Credit Loan Products In Kenya
List of U&I Microfinance Bank Branches
1.U&I Microfinance Bank Head Office 
Location: 1st Floor, Asili Complex, Off River Road, Latema Rd, Nairobi
Contacts: 020 2403402, 0713 112 791
2. U&I Microfinance Bank Gikomba Branch
Location: Gikomba Area 42
Contact:  0796126940
3. U&I Microfinance Bank Thika Branch
Location: Thika Arcade Building – Ground Floor
Contact: 0726223569