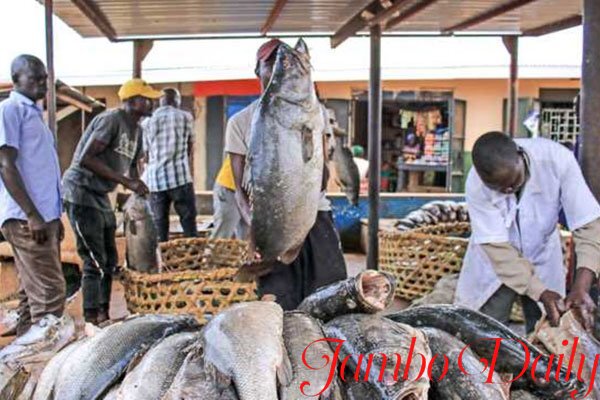 List Of Top Fish Exporters In Kenya
The top fish exporters from Kenya are listed here. With 640 kilometers of coastline and 13,600 square kilometers of inland lakes, Kenya is well-suited for the fishing industry, especially for exporting fish and other fish products.
The primary organization in charge of policing the fish import and export trade is Kenya Fisheries Service. To ready markets like Japan, Israel, the United States of America, and Australia, Kenya mostly exports fish species such Nile perch, tuna, lobsters, and prawns.
List of the top fish exporters in Kenya.
1. East African Sea Food Ltd
Associated with the Alpha Group, East African Sea Food Ltd. exports a large variety of fresh and frozen fish, seafood, and other items from different nations to various locations across the world.
Location: Enterprise Road, Industrial Area, Nairobi
Contacts: +254 722 202 110/ +254 736 560 001
2. Kenya Tropical Sealife Ltd
It is a leading exporter of marine ornamental fish, invertebrates and elasmobranchs.
Location: Kikambala, Mombasa
Contacts: +254 721 862 099
Email: sales@kenyatropicalsealife.com
3. Pwani Sealife Kenya
It is one of the local distributors and exporters of live, fresh, frozen seafood as well as ornamental tropical marine fish that is expanding the quickest.
Contact: +254 732 360 508
Email: info@pwanisealife.com
4. Kenya Marine Centre
KMC is a seasoned live ornamental fish exporter dedicated to provide the highest-quality fishes together with the smoothest possible customer assistance.
Location: Kikambala
Contacts: +254 724 827 778/ +254 720 103 311
Email: support@kenyamarinecentre.com
5. Capital Fish Ltd
The business was founded in the early 1990s and has developed into one of the top exporters and processors of Nile perch.
Contacts: +254 20 434 8242
Read List Of Banana Exporters In Kenya
6. Brinkley Limited
Leading fish processing and exporting business Brinkley Limited specializes in wild-caught, chilled, and frozen seafood as well as freshwater fish.
Location: Shimanzi Road, Mombasa
Contacts: +254 775 243 666
Email: info@brinkleyltd.com
7. Crustacean Processors
It is a well-known Mombasa-based seafood processing and exporting business. The company mostly exports omatus, spiny lobster, and octopus vulgaris.
Contact: +254 729 403 563
8.
Transvic Seafoods
9. Lakevic Food Supply Ltd
10. Peche Foods Kenya