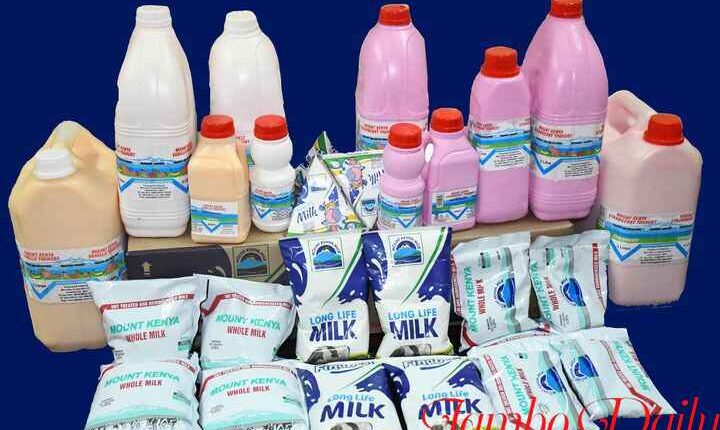 List Of Top Dairy Companies In Kenya
This is a list of Kenya's top dairy companies. The list focuses on top dairy companies that manufacture high-quality dairy products and dominate both domestic and international markets. Pasteurized milk, yogurt, cheese, butter, milk powder, and fermented milk are among the dairy products available.
List Of Top Dairy Companies In Kenya
1. Brookside Dairy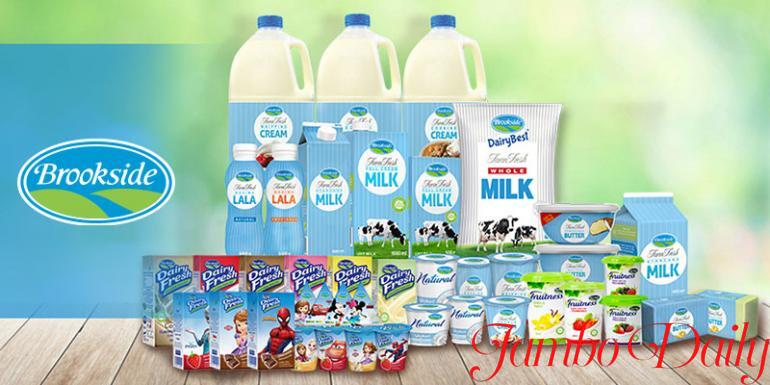 Brookside Dairy is the largest milk processor in East Africa, with operations in more than 12 countries. It takes pride in its heritage of high-quality milk products and has long been at the forefront of providing customers with high-quality nutritious dairy products. It is the home of Kenya's most popular dairy brands, including Ilara, Tuzo, Molo Milk, and Delamere.
Location: Ruiru.
Contacts: 0722 657 000, 020 235 4677.
Email: maziwa@brookside.co.ke.
2. New Kenya Co-operative Creameries Ltd
New KCC is East Africa's largest business entity in the dairy industry. Its main line of business is the acquisition of high-quality raw milk, which is then processed, packaged, and marketed as milk and milk products. Fresh milk, butter, cheese, flavored and unflavored long-life milk, fermented milk, and milk powder are among its high-quality dairy products.
Location: Creamery House, Dakar Road, Industrial Area, Nairobi.
Contacts: 0722 203 668, 020 398 0222
Email: info@newkcc.co.ke.
Read Most Profitable Agribusiness Ideas In Kenya
3. Milele Fresh
Specifically created to handle high-quality dairy by-products such as long-life milk, yogurt, butter, and cheese, Milele Fresh is a dairy processing business.
Location: Kirichwa Road, Nairobi.
Contact: 0713 865 649.
4. Bahati Dairies
The business was founded in 2012 and makes, processes, and sells milk and dairy goods. Fresh pasteurized milk, maziwa lala, yogurt, cheese, and butter are all available.
Location: Nakuru.
Contact: 0726 777 884.
Email: info@bahatidairies.co.ke.
5. Meru Dairy Co-operative Union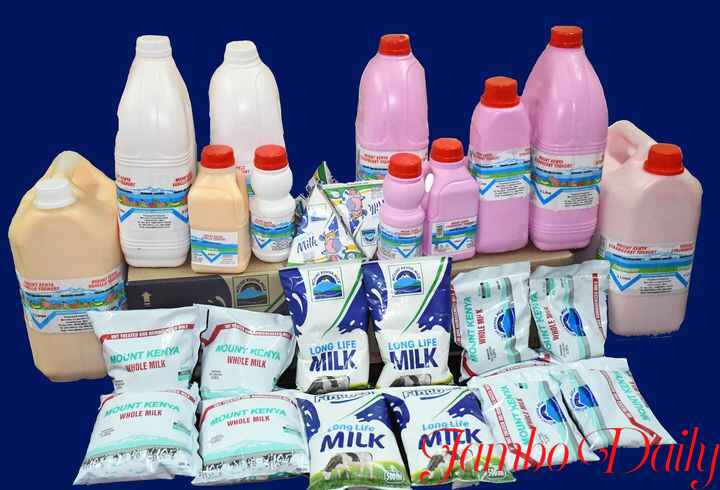 It is a producer of popular Mount Kenya Milk products such as yogurt, maziwa lala, and fresh milk. Mount Kenya Fresh Milk is one of the best long-life milk in the Kenyan market currently.
Location: Meru.
Contact: 0710 901 376.
Email: maziwa@merudairy.co.ke.
6. Eldoville Dairies
Since its founding in 1985, the company has grown and produced fresh goods under the Eldoville brand, including dairy products, fruits and vegetables, juices, and yogurts.
Location: Karen, Nairobi.
Contact: 020 3883 431.
Email: sales@eldoville.co.ke.
7. Daima Africa
It is a leading dairy company that manufactures and sells dairy goods under the Daima brand, including milk, yogurt, juice drinks, chocolates, and smoothies.
Location: Olesoi Road, Off Lunga Lunga Road, Nairobi.
Contacts: 020 267 8111, 0722 056 433.
8. Kinangop Dairy Ltd
The business sells delicious dairy items that are unavailable elsewhere. It has consistently upheld a dedication to offering the greatest quality and most recent goods prepared using milk sourced from Kinangop's milk-rich catchment areas.
Contact: 0700 721 150.
Email: info@kinangopdairy.co.ke.
Read 10 Best Kenyan Foods You Will Love
9. Bio Food
It is one of the best dairy farms in Kenya, providing the freshest milk, yogurt, and butter along with the best-tasting, cleanest, and healthiest dairy products available.
Contact: 020 350 3595.
Email: info@biofoods.co.ke.
10. Githunguri Dairy Farmers Cooperative Society Ltd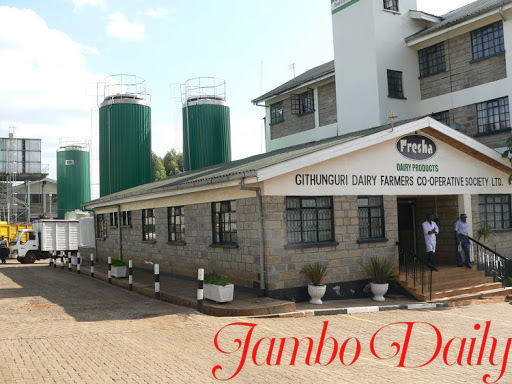 It is the mind behind the well-known Fresha line of goods. Fresh milk, long-life milk, yogurt, maziwa Lala, butter, and ghee are some of the key items sold under the name.
Contacts: 0705 787 878, 0706 626 262.