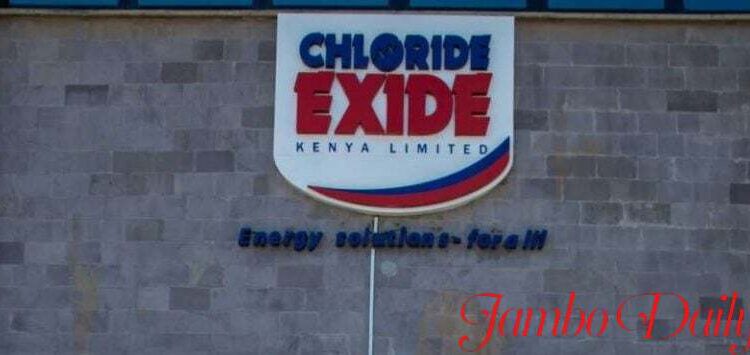 List of Top Car Battery Dealers in Kenya
The top car battery dealers in Kenya are listed here. The list focuses on reputable retailers who provide maintenance and other battery-related services in Kenya at reasonable prices in addition to selling the best automobile batteries.
Here is a ranking of Kenya's best car battery dealers.
1. Chloride Exide Kenya
The largest producer of solar and automotive batteries in East Africa is Chloride Exide. The distribution of automobile batteries, installation of solar systems, and installation of backup systems make up the company's main lines of operation. The company has a number of branches spread across the nation.
Contacts: 0719 080 002, 020 400 8000.
2. Amaron Batteries Kenya
The authorized distributor of Amazon batteries in Kenya is Amazon Batteries Kenya. The business sells Amazon SMF batteries, tubular batteries, and vehicle batteries.
Thermoteq Centre is located on Mombasa Road in Nairobi.
Phone number: 0719 666 000.
3. Lightbell Enterprises.
The greatest automobile batteries, including those from Amazon, Bosch, Bost, Globatt, Autobatt, and others, are sold by Lightbell Enterprises. The batteries have a long lifespan. The business fits you and delivers everywhere.
Location: Nairobi, Kenya, Baricho Road, across from Carrefour.
Phone number: 0712 671 555.
4. Kenya Car Battery
Car Battery Kenya makes it simple to browse for dependable and long-lasting car batteries and accessories. Batteries for passenger and commercial cars made in Japan and Europe are available in the company's portfolio.
Phone number: 0797 894 037
5. Tyrex Kenya
In Kenya, Tyrex Kenya is a licensed retailer and distributor of several kinds of automobile batteries and other supplies.
Location: Nairobi's Westlands and Kirinyaga Road.
Telephone numbers: 0722 402 885 and 0714 202 344.
6. One Stop Shop
One Stop Garage is a car battery retailer that works hard to make sure you get the greatest deal and product quality from the top Kenyan car battery suppliers.
Nairobi's Baricho Road is the location.
Phone number: 0724 239 010.
7. Autoxpress Kenya
In Kenya, Autoxpress has a number of locations. They import and distribute automotive components and add-ons like batteries, tires, engines, and other items. Through a solid network of more than 50 stores located throughout Kenya, Tanzania, and Rwanda, they provide a wide range of repair and services.
Phone number: 0709 872 000.
8. Polish Business
The best deals on high-quality automobile batteries can be found at Polish Ventures. There are many different batteries available. Within Nairobi, you can order and pay upon delivery.
9. Robstar Autocare
Robstar Autocare is a well-known company that carries several important vehicle battery manufacturers and has more than 10 years of experience in the trade and sale of automotive accessories. Within Nairobi, delivery is free, while prices everywhere in the nation are quite affordable.
Location: Nairobi's Baricho Road.
Phone numbers: 0769 101 010 and 0707 670 095.
10. Battery World
One of Kenya's top distributors of batteries, solar panels, and solar water heaters is Battery World. The business sells automobile batteries from Starmax, Varta, and Yuasa. It has locations in Mombasa and Nairobi.
Telephone numbers: 0725 827 175, 0717 385 999.