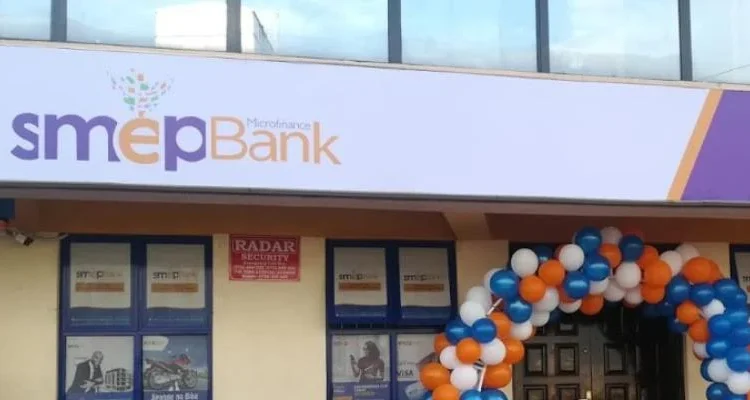 List of SMEP Microfinance Loan Products and Contacts
This is a list of SMEP Microfinance loan products and Kenyan branch locations. In 1975, the National Council of Churches of Kenya (NCCK) established the bank as a relief arm to feed poor children in Nairobi's Mathare Valley.
On December 14, 2010, it was licensed as a public deposit-taking microfinance organization. In 2012, SMEP became the first microfinance institution in Africa and the second in the world to provide its customers with a Visa debit card.
Its headquarters are on Ngong Road, off Argwings Kodhek Road in Nairobi. They have about 18 branches spread across Kenya.
This article provides you with information about SMEP Microfinance loan products as well as the company's contacts.
SMEP Microfinance Bank Loan Products
1. Individual Loans
They are intended to assist you in meeting unforeseen medical expenditures, performing home repairs or enhancements, paying university fees, acquiring a car, repairing appliances, or even consolidating several debts.
2. Consumer Loans
Rembesha Nyumba (Household Loans), which include refrigerators, microwaves, cookers, TV sets, power installation, and furniture, Maji Ni Uhai (Water Tanks), Angaza Nyumba (Solar Power), Elimu (School Fees), and Sherehekea loans (only during festival season).
Features
The check is made payable to the seller of the product or service (for example, a manufacturer, a school, a store, and so on).
There are no additional banker's cheque fees.
The client must have paid off at least half of his or her present business debt.
The group must not be behind on its payments.
3. Asset Finance
They provide reasonable financing options for all of your motor vehicle, fleet, and capital equipment needs.
4. Loans for Agribusiness
Features
Dairy farming loan: This type of loan allows farmers to purchase high-quality dairy cows.
Input Financing: This is money offered to farmers to buy excellent agricultural inputs such as seeds, fertilizer, and agrochemicals.
Agribusiness/Agro dealer Loans: These are loans made to clients who trade agricultural inputs and produce, such as farmers, agro-dealers, commodity traders, and processors, as working capital for capital investments, stocking their businesses, and day-to-day operations.
Finance for the procurement of inputs, quality breeds, and equipment for modern farming in animals such as dairy goats, meat goats, pigs, rabbits, poultry, fish, and beekeeping value chains.
Agricultural Asset finance: This is finance for the purchase of agricultural farm machinery, equipment, and tools such as tractors, milking machines, chuff cutters, and other farm machinery, as well as motor vehicles utilized in the agricultural value chain
Greenhouse Finance: This type of finance is used to purchase greenhouse structures, inputs, irrigation kits, and agronomical support.
Read also, List of Microfinance Institutions in Kenya
5. Commercial Loans
These loans are intended to help business owners increase their cash flow and keep their operations going. They provide business loans starting at Ksh20,000.
6. Check-off Loan
These loans are offered to employees whose companies have agreed to allow their employees to take loans with SMEP Microfinance. They provide check-off loans ranging from Ksh 50,000 to Ksh 1,000,000 with repayment terms of up to 72 months.
Smep Microfinance Contacts
Phone Numbers
The customer care line is open from Mon-Fri, 8:00 am to 5:00 pm
0711606900 / 0736118723
Contact numbers
020 2673327/8, 020 2055761, 020 3572799
Email