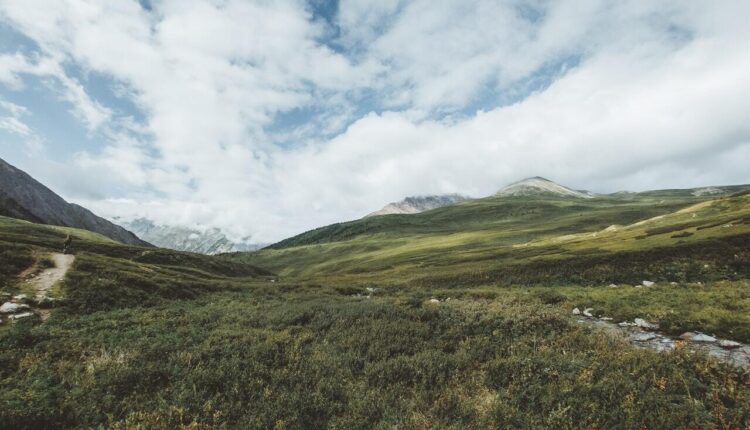 List of Places to Buy Cheap Land in Kenya
This is a list of the places to buy cheap land in Kenya. As land prices continue to rise daily, owning land remains one of Kenya's largest investments. Although buying land might be a wonderful investment, the sky-high costs of many prime plots can be a pain for buyers.
Today, we looked at places you might purchase land in Kenya at the most affordable prices ever for residential or agricultural development, or just to acquire and save it for later use or sale.
Places to Buy Cheap Land in Kenya
Cheap areas to buy land in Nairobi
1. Juja Farm
Juja Farm has a lot of promise because of its proximity to the Thika Superhighway, and you can buy and wait. A bypass is also being considered here.
Prices start at 200000 and go up to 350000.
2. Joska and other areas along Kangundo road
A 50 by 100 plot costs between Shs. 500,001 to Shs. 700,000, and its attractiveness is the amazing developments that are taking place nearby.
We have the Northlands city of the Kenyatta family, the eastern bypass's intended dualization, and let's not forget that the greater eastern bypass travels through there.
3. Kimuka (Ngong)
In a few years, this tiny commercial hub should grow into a sizable settlement, where you can make an investment and wait.
Prices will rise much more as a result of the SGR and the brand-new Ewaso Suswa road.
The future? It might possibly outgrow the town of Kiserian.
Prices: typically between Shs.250000 and Shs.350000
Remember to check the neighborhood Kibiko.
4. Isinya
In terms of growth among Nairobi's outskirts, Isinya continues to be at the top.
Pricing: From Shs. 450000
5. Kimana town
The Maasais in this area, which is on the road to Oloitoktok, are quite hospitable.
If you're looking for land for agribusiness, it's an excellent location.
From Nairobi, it takes 2 to 3 hours to get there.
Plots begin at Shs. 300,000.
6. Lusigetti / Nachu area (Kikuyu)
Another rapidly expanding region, this one will be wonderful if the sewer system is done properly.
starting @ shs. 500000 for prices
7. Mwihoko
Even though Mwihoko's prices have surged, you may still find reasonable plots in the remote reaches for between Sh. 500000 and Sh. 600000.
8. Ndeiya (Limuru)
Ndeiya, Limuru, is the greatest location to go if you want to invest in real estate for the lowest price in Kiambu County.
Many Kenyans are still ignorant of the amazing growth rate in this sector.
Actually, it might be a different Ruaka.
Purchase it and give it between two and five years.
Prices in areas close to the Ruthigiti shopping center start at shs. 500 000 and shs. 300 000, respectively.
Now that you know where to get affordable land in Nairobi and the surrounding areas, can we go on to other cities?
9. Kitengela
Land for sale is found in Kitengela towards Sifa Farm mostly suited for residential development.
Prices range from ksh 500,000 to 1,000,000.
10. Kiserian
There is plenty of land for Residential and commercial development at Kiserian.
Where to buy cheap land in Nakuru
You can't go wrong investing in land in Nakuru, one of Kenya's largest urban centers.
These are the locations where you might uncover a hidden treasure.
11. Mutaita/Kongasis Trading center
This is highly promising and is in Nakuru just past the Pipeline area.
Budget starting at 200000 sh.
12. Gilgil
Gilgil is located along the congested Nairobi – Nakuru route halfway between Naivasha and Nakuru.
Due to the rapid population growth in this area and the consequent surge in housing demand, land prices are anticipated to climb over time.
The training institution for the National Youth Service is Gilgil's most well-known installation.
With Shs. 300,000, you can get yourself a plot in a good location.
Read How to Pay Land Rates in Kenya
Cheapest places to buy land in Nyandarua
For people who are enthusiastic about agriculture, particularly commercial tree planting, Nyandarua County is a sure bet.
Around Njabini, Dundori, Ol Jorok, and Engineer, plots, and shambas are all extremely reasonably priced.
Places to buy cheap land in Laikipia
Unbelievably low land prices can be found in Wiyumiririe, Ngobit, Gwa Kung'u, and Rumuruti.
Because the Laikipia county administration will eventually relocate there, Rumuruti is quite good.
The other place you might take into account is Posta, a developing neighborhood along the Rumuruti-Maralal route.
As soon as the road is carpeted, prices will increase dramatically.
Prices range from 30,000 to 200,000.
Nanyuki
In Nanyuki, cheap land is found around Matanya. This area features affordable plots and is on the periphery. If you locate an agricultural operation next to a water source, you can even invest in it.
Prices range from 150000 to 200000.
Other areas to find cheap land around Nanyuki in Laikipia county include Likii, Mukima, and OL-Pejeta conservancy area.
Places to buy cheap land in Meru
Timau
Timau has a rich agricultural heritage and the land in this place is pretty fertile. Investors have been trooping in to buy cheap land that is available from locals who have large tracts of land inherited from their forefathers.
Mitunguu
Mitunguu is a town located in south imenti constituency, meru county. The area is widely known in the region for agricultural produce including bananas, and pawpaws. The land here can be bought at affordable prices starting from ksh 300,000.
Cost Region
Malindi
The outskirts of Malindi look promising if you're in the coastal area.
Prices: shs.50000 – shs.150000
Vipingo
Cheap Land is also found in Vipingo, Kilifi County, whose Prices start at shs. 500,000.00
Cheap land in Central Kenya
Central Kenya doesn't have a reputation for having cheap land but there are some places with reasonable land prices.
These include:
Nyeri
Some parcels of cheap land can be found in Nyaribo near Kimathi university, a fast-rising area due to the neighboring university. Prices start at shs.350000 (near Nyaribo airfield).
Muranga
Land can be found in Kenol, a few kilometers from the Nairobi-Nyeri highway.