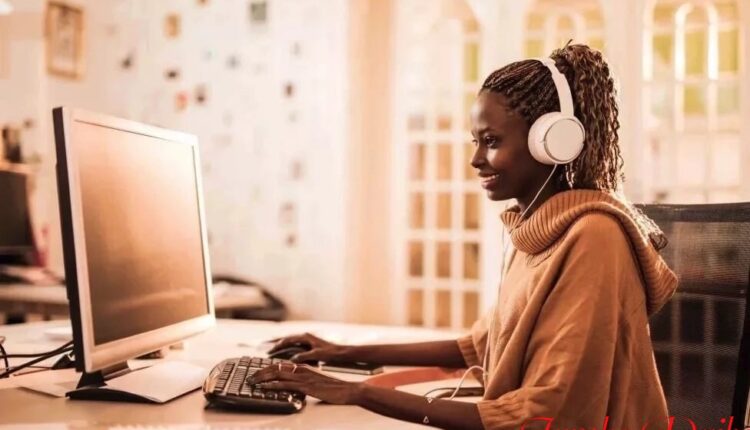 List of Part Time Jobs For University Students In Kenya
This is a list of part-time jobs for university students in Kenya. Unbeknownst to most university students, the path to financial freedom and independence can begin while still in school. When financial difficulties arise, campus life can become difficult. However, there are numerous ways to supplement your income by working part-time.
List of part-time jobs available to university students.
1. Freelance Writing
Freelancing is one of the most common part-time jobs held by most students. There are numerous online academic and article writing platforms that pay as little as Kshs. 200 per article. Upwork, Uvocorp, Iwriter, WriterBay, Quality writers, Essay Shark, Bluecorp, Academia-Research, Asiawriters, and others are among the best online writing platforms and accounts. You can also start a blog or website and run pay-per-click ads on it.
2. Data Entry
Data entry is the process of copying data from written documents into a computer. To do data entry jobs, you must be computer literate, a fast typer, and have excellent written communication skills. Part-time data entry jobs are available in private organizations/companies, institutions, hospitals, and parastatals, as well as on online sites such as Fiverr.
3. Online Surveys/research jobs
Part-time online surveys and research jobs for various research companies are available. It entails gathering data, conducting experiments, and analyzing the results. Online survey sites such as Swagbucks, Survey Junkie, and Mobrog pay in the form of points that can be redeemed for cash or gifts.
4. Vlogging / Video Blogging on YouTube
You can become a YouTube vlogger and earn money from the advertisements that appear on your videos. Simply create a YouTube channel and promote it to gain subscribers and followers.
5. Modeling
Modeling can be a part-time job for you. You can join a modeling agency and get paid for every shoot you do. Modeling can also lead to lucrative opportunities such as becoming a brand ambassador or landing activation gigs.
Read Most Profitable Businesses to Start in Kenya
6.  Entrepreneurship
You can start small businesses, the best of which is agribusiness. Agribusiness can provide a consistent source of income. You can grow vegetables or fruits and sell them at the local market or to institutions such as schools or hotels.
You can also open a small shop such as a movie shop, a cyber cafe, a small hotel, or even a mitumba selling shop.
7. Tutoring Positions
Part-time tutoring jobs can also provide income. Depending on your subject or area of specialization, you can tutor other students. Interactive sessions, presentations, and one-on-one classes are all options.
8. Social Media Expert
Why not make money from your time spent on social media platforms like Twitter and Facebook? Companies are looking for people to manage their social media accounts. Most of these jobs are advertised online, and you don't need any prior experience because you'll learn on the job.
9. Photography and Videography
You will need a camera and some other supplementary equipment to start this business. Once you create your customer base, you will enjoy a steady flow of income from your royal clients who will always be looking up to the next classy photo or video.
You can also bid for gigs at events such as graduation and birthday parties which are common among university students.
Read Also How To Make Money Online In Kenya
10. Affiliate Marketer
Affiliate marketers essentially promote other businesses online and are compensated whenever someone purchases a product or service via the links they promote on their social media pages/websites.
It's simple, but it takes some time before you start making good money. Examples of sites that offer these programs include Jumia and Amazon.