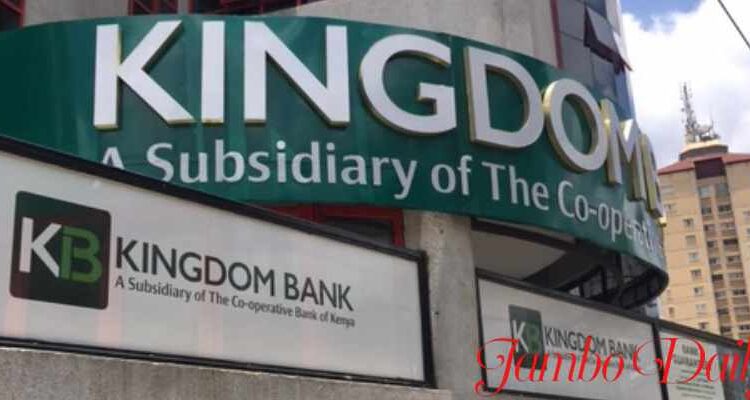 List of Kingdom Bank Branches in Nairobi
This is a list of Kingdom Bank branches in Nairobi and their contact information. Kingdom Bank is a subsidiary of the Cooperative Bank of Kenya.
One of Kenya's 38 commercial banks with a license is Kingdom Bank, originally known as Jamii Bora Bank. It has been running since March 2nd, 2010.
On August 21, 2020, the tier III lender changed its name to Kingdom Bank as a result of the Co-operative Bank of Kenya's successful acquisition.
List Of Kingdom Bank Branches in Nairobi
1. Kingdom Bank Head Office
Location: Argwings Kodhek Road, Kilimani. Ground floor
Contact: 0709881870
2. Koinange Branch
Located at Winsor House, Muindi Mbingu Street, Near Kingsways Tyres.
Contacts: 0709881320, 0709881023
Read List of Access Bank Branches in Nairobi
3. Kayole Branch
Location: Pinnacle Centre, Spine Road, Kayole
Contacts: 0709881660, 0709881420
4. Kawangware Branch
Located along Naivasha Road, Opposite Precious Blood School Riruta
Contact:0709881540
Read List of Mayfair Bank Branches in Kenya, Locations and Branch Codes
5. Kirinyaga Road Branch
Location: Bits House, 1st floor, Rover Road
Contacts: 0709881840, 0709881360