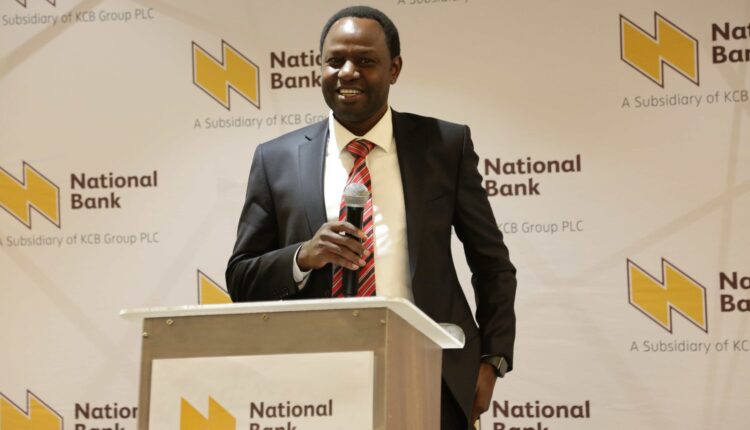 List of Kenyan National Bank Branches, Their Locations and Branch Codes
All Kenyan National Bank Branches are listed here along with the relevant branch codes. The bank was established by the government on June 19, 1968, to assist Kenyans in accessing credit and managing their economies following independence. Its headquarters are situated in Nairobi's National Bank Building on Harambee Avenue.
The Kenyan government sold 32 percent of its shares to the general public in 1994, bringing its ownership down to 68 percent. Over time, the government continued to sell its shares in NBK, and as of April 2019, it owned only 22.5 percent of the company.
The bank returned to profitability in 2010 after 12 years of subpar financial performance and has since been paying out an annual dividend.
The Central Bank of Kenya, the country's banking watchdog, has granted it a license to operate as a commercial bank. The agency banking model has also been used by the bank. KCB Group Plc now owns National Bank as a result of a successful acquisition in 2019.
As a subsidiary of the largest indigenous Bank by assets in the East African region, NBK has now joined the distinguished KCB heritage. The Capital Markets (Takeovers and Mergers) Regulations, 2002 served as the transaction's guide.
List of National Bank Branches and Codes in Kenya
| | |
| --- | --- |
| Branch Code | Branch name |
| 000 | Central Business Unit |
| 002 | Kenyatta Avenue |
| 003 | Harambee |
| 004 | Hill Plaza |
| 005 | Busia |
| 006 | Kiambu |
| 007 | Meru |
| 008 | Karatina |
| 009 | Narok |
| 010 | Kisii |
| 011 | Malindi |
| 012 | Nyeri |
| 013 | Kitale |
| 015 | Eastleigh |
| 016 | Limuru |
| 017 | Kitui |
| 018 | Molo |
| 019 | Bungoma |
| 020 | Nkrumah Road |
| 021 | Kapsabet |
| 022 | Awendo |
| 023 | Portway-MSA |
| 025 | Hospital Branch Nairobi |
| 026 | Ruiru |
| 027 | Ongata Rongai |
| 028 | Embu |
| 029 | Kakamega |
| 030 | Nakuru |
| 031 | Ukunda |
| 032 | Upper Hill |
| 033 | Nandi Hills |
| 034 | Migori |
| 035 | Westlands |
| 036 | Times Tower |
| 037 | Maua |
| 038 | WILSON AIRPORT |
| 039 | J.K.I.A. |
| 040 | Eldoret |
| 041 | MOIS BRIDGE |
| 042 | MUTOMO |
| 043 | KIANJAI |
| 044 | KENYATTA UNIVERSITY |
| 045 | ST PAULS UNIVERSITY |
| 046 | MOI UNIVERSITY ELDORET |
| 047 | MOI INT AIRPORT MOMBASA |
| 048 | Machakos |
| 049 | Kitengela |
| 050 | Kisumu |
| 051 | Mtwapa |
| 052 | Changamwe |
| 053 | Garissa |
| 054 | Thika |
| 055 | Mombasa Polytechnic University College |
| 056 | Bomet |
| 058 | Greenspan Mall |
| 059 | Sameer Business Park |
| 060 | SEKU |
| 061 | Ngong Road |
| 062 | Moi Avenue |
| 063 | Mountain Mall |
| 065 | Nyali Centre |
| 066 | Kilifi |
| 067 | South C Branch- KEBS |
| 068 | Kericho |
| 070 | Isiolo |
| 071 | South C – Red Cross |
| 072 | National Bank Premium Banking Kisumu |
| 073 | Yaya Centre |
| 074 | Gigiri |
| 093 | Wajir |
| 094 | Bondeni |
| 095 | Lunga Lunga |
| 096 | Mandera |
| 098 | Card Centre |
| 099 | Head Office |
| 198 | Central CLearing Centre |