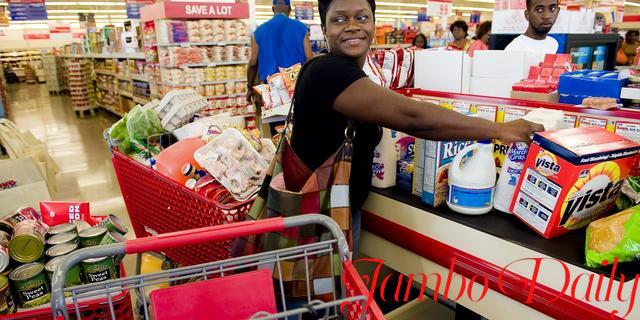 List of Items Whose Prices Dropped in November
You might be interested to learn of a number of goods whose prices dropped in November 2022.
According to a study on the state of the consumer economy by the Kenya National Bureau of Statistics (KNBS), the cost of living slightly decreased in November.
The inflation rate was 9.5% as of Wednesday, November 30, according to KNBS, which is a 0.1% decrease from October.
The cost of basic goods fell, which was one of the elements that caused the minor decline. Cooking oil had a reduction of Ksh21.93 per liter on average.
Read Five Unique Products You Didn't Know Were Made in Kenya
"At the same time, cooking oil (salad), tomatoes, and fortified maize flour prices dropped by 6.0, 2.2, and 1.0 percent, respectively."
"The month-to-month Food and Non-Alcoholic Beverage Index increased by 0.6," according to the statement.
Maize flour is now Ksh1.83 cheaper per two-kilogram packet, while tomatoes are Ksh1.98 cheaper.
Electricity purchased on a small scale (Ksh46.48 per 50 kilowatts) and Ksh184.2 for 200 kilowatts are among the non-food commodities whose prices have decreased.
Super petrol, diesel, and kerosene all cost Ksh1.10 less, while a 13-kg cylinder of liquefied petroleum gas costs Ksh79 less. According to the Bureau, commuters also paid less for their transportation.
During the month under review, Kenyans spent more money on rent, alcoholic beverages, and fresh farm produce. The consumer price index (CPI) rose from 127.86 to 128.31 points.
However, when compared to the same period in 2021, the rate of inflation increased by 3.7 percentage points to 5.8 percent.
"The increase in inflation was largely due to increases in commodity prices under food and non-alcoholic beverages (15.4%), transportation (11.7%), and housing, water, electricity, gas, and other fuels (6.1%)," according to KNBS.
The Kenya National Bureau of Statistics reported that month-on-month inflation was 0.3% in November, down from 0.9% in October.
Kenya's Central Bank raised its benchmark lending rate by half a point last week to 8.75%, saying there was room for further tightening due to persistent inflation.
According to one banking analyst, the drop in year-on-year inflation is unlikely to be linked to the higher lending rate, which will take a few months to trickle down into the economy.