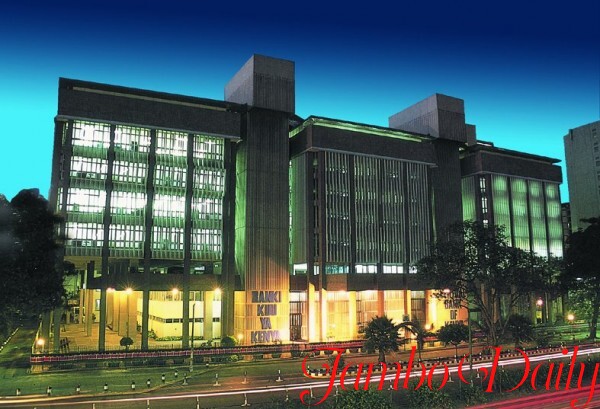 List of Central Bank of Kenya (CBK) Branches Countrywide
This article will look at all of the Central Bank of Kenya (CBK) branches and their contact information. Kenya's monetary authority is the Central Bank of Kenya. It plays a critical role in ensuring the country's financial stability.
On March 24, 1966, an Act of Parliament established CBK, and on September 14, 1966, it opened its doors to the public. It was formed following the dissolution of the former East African Currency Board (EACB). The bank's headquarters are on Haile Selassie Avenue in Nairobi.
All Central Bank of Kenya Branches are located in Nairobi, Mombasa, and other major cities and towns spread across the country.
The Central Bank of Kenya performs the following primary functions:
Kenyan currency-issuing and ensuring that it is free of counterfeits, clean, and fit for circulation.
Monetary policy formulation and implementation to promote price stability.
Increasing the banking sector's liquidity, solvency, and stability.
Ensuring banking services are provided to the government, commercial banks, and other financial institutions.
Ensuring commercial banks, microfinance institutions, forex bureaus, and foreign bank representative offices are all licensed, regulated, and supervised.
Management of the economy's money supply.
Management of treasury bills and bonds issuance and repayment.
Financial and economic analysis
List of Central Bank of Kenya (CBK) Branches
1. Central Bank Of Kenya (CBK) Nairobi- Head Office
Location: Haile Selassie Avenue, Nairobi
Phone: +254 20 2861000, +254 709 081 000, +254 709 083 000.
2. Mombasa Branch
Location: Nkrumah Road, Mombasa
Contact: +254 41 2121000
3. Kisumu Branch
Location: Jomo Kenyatta Highway, Kisumu
Contact: +254 57 2050000
4. Nakuru Branch
Location: George Morara Street, Nakuru
Contact:+254 51 2210711
Read List of Commercial Banks Operating In Kenya.
5. Eldoret Branch
Location: Uganda Road, Eldoret
Contact: +254 53 2033325
6. Meru Branch
Location: Co-operative Bank Building, Njuri Ncheke Street, Meru
Contact: +254 64-3132200
7. Nyeri Branch
Location: KCB Building, Kenyatta Street, Nyeri Town
Contact: +254 61 2030779
8. Kisii Branch
Location: Absa Bank building opposite Kisii County Government offices