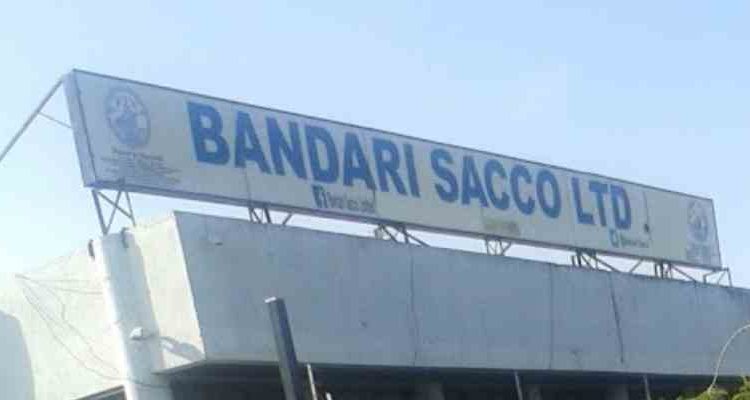 List Of Bandari Sacco Loan Products And Contacts
This article contains a list of Bandari Sacco loan products and branches and their merchandise.
Bandari Sacco was founded in 1975 as a deposit-taking Sacco. It was founded to serve Kenya Ports Authority, Kenya Ferry Services, and Kenya Maritime Authority personnel. Membership is now open to all industries.
The Sacco has enjoyed great financial development since its inception. It currently has about 10.01 billion in assets and over 16,000 members, making it one of Kenya's largest deposit-taking Saccos.
This article explores a list of bandari sacco loan products, highlighting their key features, requirements, interest, and repayment terms.
List Of Bandari Sacco Loan Products
a) Credit Products
Loan Eligibility – General Requirements
For at least six months, I dutifully saved and contributed deposits.
Must be a fully paid-up member, that is, have the minimum share capital required by the Bandari Sacco by-laws.
Loans are granted depending on a financial statement's ability to pay.
1. Biashara Personal Loan
This loan product is intended to assist members who own small-to-medium-sized registered legal enterprises.
2. A one-month loan from BOSA
This is a loan advance against a long-term loan that is currently in the works. The loan is given and repaid monthly for a fee.
3. Emergency Loan
Members can use the loan facility to cover immediate necessities such as hospitalization, death, natural catastrophes, fire, robbery, or any other specified reason.
4. Asset Finance
This product is meant to assist members in acquiring assets of various types as specified in the collateral management policy. Land, automobiles, and machinery are examples of such assets.
All assets must have a legal form of ownership that can be verified.
5. One-Month FOSA Loan
This loan is paid back in one month using your monthly salary.
6. FOSA 12-Month Advance Loan
This is a member loan that is repayable in 12 months. Eligibility is determined by the amount of FOSA withdrawable deposits, savings account activity, and pay.
7. FOSA Advance Loan for 6 Months
This loan is repaid in six months using a member's monthly salary.
Read also, List of Mwananchi Credit Loan Products In Kenya
8. FOSA Consumer Loan
This product is designed to help you finance the purchase of a product or service from a reputable and/or pre-qualified source.
9. FOSA Development Loan
This is a member loan that can be repaid in 24 months. Eligibility is based on FOSA withdrawable deposits, savings account activity, and salary, and is recoverable on a monthly basis by the end of the month.
10. FOSA Hybrid Loan
This loan is repayable within three months after receiving a monthly wage.
11. FOSA Special Loan
This loan is only available to FOSA members. The loan can be repaid in 48 months. FOSA withdrawable deposits, savings account activity, and salary are used to determine eligibility. It can be recovered on a monthly basis.
12. Microfinance Loan
It is offered to small and medium-sized businesses to help them grow.
13. Standard Loan
This loan is meant to help members enhance their standard of living by purchasing land, constructing houses, or undertaking any other development activity.
14. Nyangumi Loan
This is a long-term development loan for permanent and pensionable staff. The solution is meant to help them with large undertakings such as purchasing property and building houses. The loan is accessible for 84 months, and qualified members must have non-withdrawable deposits of Kshs 1 million or more. Land title deeds, car log books, and chattel mortgages are examples of collateral.
15. Loan for School Fees
This loan provides short-term funding for members and their dependents to attend schools, colleges, and institutions.
16. Loan for Welfare Groups
This offer is aimed at welfare and registered organizations that are involved in or are looking to get involved in income-generating projects.
b) Savings Products
1. DAU Junior Savings Account
The Dau Junior savings account program attempts to instill a saving ethic in young children. To encourage savings, the account customer receives a locked piggy bank upon account opening. The account is managed by the parents or guardians of the children.
Key characteristics include:
Flexible quarterly withdrawal for school fee payment
There is no minimum balance.
The minimum balance required to earn interest is Ksh 500.
Free admission to the Bandari SACCO DAU Junior party.
Birthday cake for the account holder
2. Personal Savings Account
Ksh 1000 is the minimum account opening balance.
There are no account maintenance or cash deposit fees.
An account that pays interest at a competitive rate
This account accepts free-standing orders.
VISA ATM card access
3. Holiday Savings Account
This is an account tailor-made for members to save for their vacations.

4. Landlord Account 
Opening balance of Ksh 5,000/=
Easy tracking and recording of rental income from tenants
Access to loans (credit) against deposits for repairs and building of more properties.
Exposure to real estate opportunities through various networking events.
Stress-free and convenient avenue for collection of rent from
5. Fixed Deposit Account
Attractive returns and negotiable interest rates from (5% to 10%)
Universally acceptable deposit certificate.
Flexible renewals upon maturity.
Security for loans and advances
6. Chama Savings Account
The group must be formally registered with the relevant government authority.
A minimum monthly contribution of Ksh 5000
The group must aspire to share common business objectives.
Invested savings, deposits, and share capital shall attract interest.
c) Share Capital
A member's stake in Bandari Sacco is the amount of shares one has, which cannot be withdrawn or used to guarantee member loans. They have a significant return in the form of dividends that are paid out annually.
A fully paid-up member at Bandari Sacco is currently worth Ksh 30,500. Members can contribute a little amount on a regular basis or pay the total cost all at once.
List Of Bandari Sacco Branches
1. Bandari Sacco Head Office
Location: Bandari Sacco Building, Moi Avenue, Mombasa
Phone:+254 41-2316685,  +254 724-002525, 0735-336685
Email: info@bandarisacco.co.ke
Website: www.bandarisacco.co.ke
Mombasa Contacts
Phone :(+254) 41-2316685 / (+254)-724-002525 / 735-336685
Email: info@bandarisacco.co.ke
Location: KPA Inland Container Depot, Embakasi off Mombasa Road, Nairobi
Phone: (+254)-714-824356
3. Kisumu Branch
Location: Swan Centre Building
Phone: (+254)-113-892773
Email: info@bandarisacco.co.ke