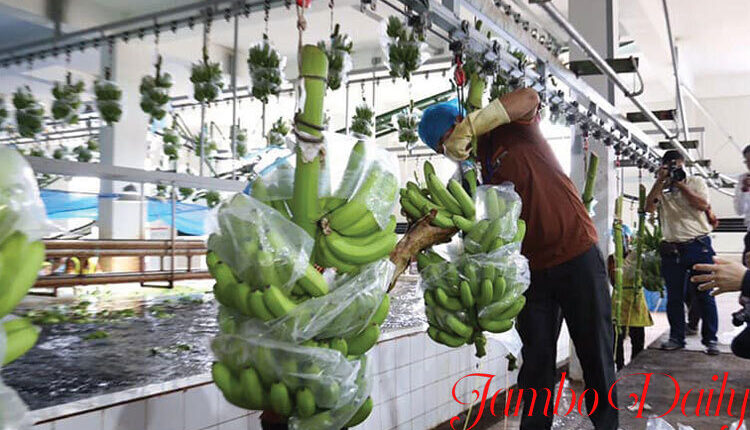 List Of Banana Exporters In Kenya
This is a list of Kenyan banana exporters. Kenya, along with Cameroon and Côte d'Ivoire, are one of Africa's top banana exporting countries.
Kenya primarily exports the Cavendish banana, which is the most popular banana variety consumed globally. Cavendish bananas are not seasonable, so they are available all year.
Banana Exporters In Kenya
1. Lagran Group
It is an agricultural company that offers marketing services for agricultural and value-added products in both domestic and international markets. Fresh farm produce such as avocado, bananas, onions, and fresh ginger are exported.
Location: Athi River.
Contact: 0706 419 244.
Email: export@lagrangroup.com.
2. Berium Fresh
From Kenya, the company exports premium quality Cavendish bananas to Europe, the Middle East, Australia, and other parts of the world.
Contact: 0733 195 206.
Email: kenya@beriumgroup.com.
3. Key Export Company Limited
It exports fresh fruits from Kenya, focusing on growth and primarily targeting the Middle East and European markets. Bananas, apple mango, avocado, onions, and potatoes are among the products exported by the company.
Location: Off North Airport Road, Nairobi.
Contacts: 0722 999 976, 0734 999 976.
4. Selina Wamucii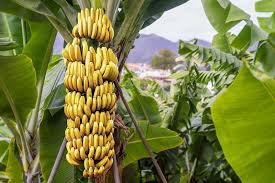 Selina Wamucii distributes Cavendish bananas to customers all over the world. They ship high-quality Cavendish bananas that are green, clean, and fresh when ripe.
Location: Serengeti Drive, Nairobi.
Email: hello@selinawamucii.com.
Read List Of Top Avocado Exporters In Kenya
5. Neom Exporters Ltd
The exportation of Kenya's most popular fruits is handled by this well-known perishable product export business. Depending on what the clients want, it exports to any country.
Contact: 0792 154 363.
Email: info@neomexporters.com.
6. East African Growers
The Company is the main producer, packer, and exporter of Grade 1 vegetables, as well as other fruits and flowers, to high-end European markets.
Location: 3rd Freight Lane, JKIA, Cargo Village, Nairobi.
Contacts: 0722 200 681, 0733 900 476.
Email: info@eaga.co.ke.
7. Kandia Fresh Produce Suppliers Ltd
For customers looking for high-quality horticultural produce, they are the go-to suppliers.
Location: Embakasi, off Airport South Road. Fine beans, avocados, bananas, sugar snaps, mangoes, passion fruits, chillies, and herbs are just a few of the many things they export.
Contacts: 0722 350 552, 0733 200 015.
Email: operations@kandia.co.ke.
8. Victoria Import and Export Company Ltd
A new company called Victoria Import and Export Company Ltd is focused on the international distribution of premium fresh fruits and vegetables. Snow peas, pawpaw, french beans, passion fruit, avocado, and sugar snaps are some of their well-known flagship items.
Kenya – P.O. Box 79975 Nairobi
TEL: +254 204 40 99 47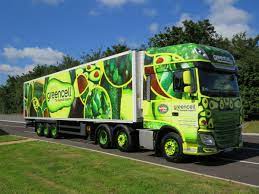 Read List Of Top Coffee Exporters In Kenya
9. Kenya Green Harvesters
They are dependable long-term and short-term providers and exporters of fruits and vegetables to Kenya, including apple, mango, macadamia, long and bullet chilies, passion fruits, ravaya, lemon, avocado, french beans, and aubergine.
Call: +254 708 49 69 71
10. Kenya Fresh Produce Exporters
Kenya Fresh is currently Kenya's leading producer and exporter of fresh fruits and vegetables. Their operations began in 2004.
Produce is grown, packaged, and exported globally. Kenya Fresh empowers and trains the growers they hire in order to guarantee the quality of the products they export. This guarantees continuity and long-term viability.
Located at Embakasi Old, Airport N Rd, East
Other notable Banana Exporters Include:
Fresh Green Growers K Limited
Jomely Farm Fresh
Hemo Fresh
Homefresh Horticulture Export Limited
InterVeg Exports Limited
Wamu Investments
Woni Exporters
Keitt Exporters Limited