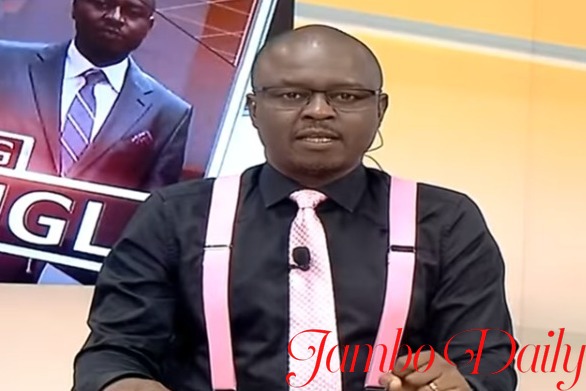 Joe Ageyo Lands New Role Days after exiting Citizen TV.
Joe Ageyo, who left Citizen TV only a few weeks ago, has been named the Nation Media Group's director of broadcasting, and he will be monitored by two executives. Nation Media Group CEO Stephen Gitagama announced the appointment of Joseph Ageyo as Editorial Director for Broadcasting, beginning April 1, 2022, in an internal memo posted today.
Mr. Gitagama said Ageyo will be an integral component of the leadership team and will contribute to the formulation and execution of the Group's editorial strategy as Editorial Director Broadcasting, a newly formed post. Joe will be in charge of NMG's Kenyan broadcast operations' editorial functions across multiple channels. With a dotted reporting connection to the Executive Director – Transformation, he will report directly to the editor-in-chief.
Joe was previously serving as the Editorial Director at Royal Media Services before his appointment to this position. He was the Managing Editor at KTN and the Head of News Production at NTV. He returns to NMG at a time when the company's business sector is striving to establish itself in the highly competitive television and radio industries.
Read Joe Ageyo Biography, Career, Age, Family, Wife, Education and Net Worth
NMG's foray into broadcasting never took off. Frustrated by poor growth in its radio and new TV station, the business shut down Nation FM, QFM, and QTV in 2016. Nation FM has been unable to make a big effect in a market dominated by Radio Citizen, Classic FM, Milele FM, Radio Maisha, and Radio Jambo, despite its relaunch.
Not only that, even the television side hasn't fared well. For years, NTV has appeared to lag behind market leaders Citizen TV, KTN, and KTN News in terms of both viewership and adspend. Ageyo's task is obviously cut out for him, and his position as editorial director – despite the new title – remains a hot seat, with possibly the highest turnover in the NMG stable.
In the struggle for eyeballs and advertising, Joe Ageyo will face Linus Kaikai, a former colleague and junior at Royal Media Services.
Read Linus Kaikai Bio, Age, Career, Education, Breakup, Wife and Net Worth
In his Academic portfolio, Joe has a master's degree in environmental governance from the University of Manchester, a postgraduate diploma in mass communication from the University of Nairobi's School of Journalism, and a bachelor's degree in agribusiness management from Egerton University. He also has certifications in Environmental Management and Sustainability Management.
Source: Business Today.