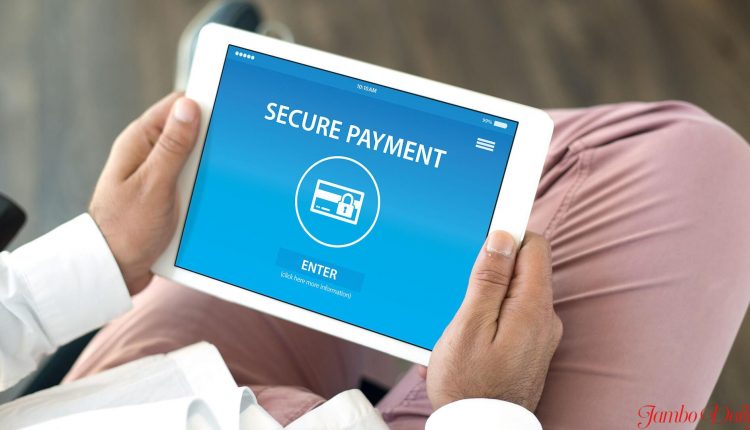 How To Withdraw From PayPal To M-PESA In Kenya Tutorial.
Gone are the days where people used to send and receive money in cash via Telegram, Posta or Money transfer companies. Nowadays, online payment methods such as Mpesa PayPal have taken over the money transfer scene and one does not need to get out of their house to initiate a money transfer process.
In Kenya today, many people have shifted to online business that comes with online payment. For instance, when working on a freelance site such as Upwork or Academia, it is evident that you cannot receive payment through cash mode. In this case, online payment is the only way out. This necessitates the presence of online payment platforms in Kenya.
PayPal Online Money Transfer in Kenya.
One of the most widely used online payment platforms in Kenya is PayPal. This is an American based online payment platform that was founded in 1998 at Palo Alto, California. Over the last 23 years, PayPal has grown to become one of the most widely used online payment platforms globally.
PayPal has been operating in Kenya for more than 5 years now. Users have been able to transfer or withdraw money from their PayPal accounts to their bank accounts.
Paypal Collaboration with Mpesa.
In April 2018, PayPal striked a collaboration deal with Safaricom M-Pesa to enable clients to withdraw money from PayPal directly to their M-Pesa accounts. This came as a relief to many M-Pesa users who did not have bank accounts as previously it was only possible to withdraw to a bank account.
In this article, we are going to focus on how to withdraw money from a PayPal account to your M-Pesa account, linking your M-Pesa account to PayPal, how to transfer money from M-Pesa to PayPal account, M-Pesa PayPal charges, common M-Pesa PayPal challenges and possible solutions.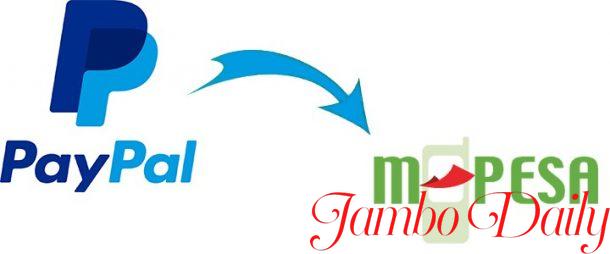 Of course, you need to have a PayPal account before you get to a point of withdrawing form the platform. If you don't have a PayPal account, visit the PayPal website and click on Sign up for free to register as a PayPal user.
Make sure you have enough money in your account before thinking of initiating a transaction process.
How to link you M-Pesa account to paypal.
Before you start withdrawing money from Paypal to Mpesa, your account needs to be linked with your Mpesa account via Safaricom mobile number. Here is how you can do that.
1. Navigate to www.paypal-mobilemoney.com/m-pesa.
2. Log in to your Kenyan Paypal Account using your username and password.
3. Agree to Terms and Conditions of using the service.
4. Add the Safaricom Mpesa number you would like to link to PayPal account.
5. You will receive a verification code on your Safaricom line via text message. Key in the code to the dialogue box to complete the process.
6. Your PayPal account is linked to Mpesa. You can proceed to start making transactions between the two accounts.
How to Withdraw from Paypal Account to Mpesa.
1. Log in to your Paypal Mpesa account.
2. On the pop-up screen that appears, you will see two buttons. One; 'withdraw from paypal' and another one 'Top up to Paypal'. Click 'Withdraw from Paypal' for withdrawal.
4. In the new page that appears showing your balance and a dialogue box. Enter the amount you would wish to withdraw on the dialogue box and click continue.
5. In the next step, you will see the Mpesa conversion rate and the amount that you will receive. Hit the 'Confirm button if its okay with you or go back to edit if you want to make some changes.
6. You should receive a notification on your screen that your withdrawal has been initiated and your money is on the way.
7. You should receive the money into your Mpesa account between 3 minutes to 2 hours depending on the amount and withdrawal time. Mpesa shall send a confirmation message notifying that you have received the money from Paypal.
Note:
You can only receive the maximum amount offered by Safaricom to your Mpesa account. Make sure to check that your amount does not surpass this limit as you will not receive the excess amount.
How to Transfer money from Mpesa to Paypal account (Paybill Number).
At times, you may wish to make some transactions online such as purchasing goods or paying for online services such as web hosting and other services. At this time, you may not have any money in your paypal account but you can make a transfer from your Mpesa to Paypal account. Here are some simple steps to follow when making the transfer.
1. Deposit some money into your Mpesa account the usual way. If you already have some enough money in your account, move to the next step.
2. Go to Mpesa menu, select 'LIPA NA MPESA' and select 'Paybill' option.
3. Select 'Enter business number and enter '800088', enter your mobile number as the account number.
4. Enter your Mpesa pin and finish the transaction.
5. You will receive an SMS confirming that money was added to your account in form of USD currency. You can also confirm your payment through the Transactions History Page on the Paypal website.
Note: You can only transfer the maximum amount allowed by Mpesa to paypal.
How to check Mpesa-PayPal transaction charges.
Both Paypal and Mpesa charges for withdrawal and deposits respectively; to make a withdrawal, you will be charged 3% of the total withdrawal amount. For deposits from Mpesa to Paypal, you will be charged 4% of the total amount to be deposited. Normal Mpesa charges apply to all other transactions.
How to calculate funds on Mpesa Paypal service.
All money coming from paypal is displayed in terms of USD. To calculate how much money you will receive or need to deposit, Paypal Mpesa has provided a calculator system on the platform that you can use to calculate according to the exchange rates.
When withdrawing:
Initiate the withdrawal process and feed the amount you wish to withdraw, you will be redirected to a page showing the amount to be received in Ksh. The exchange rates for the currency conversion and an estimation of the transaction processing time is also displayed here.
When making a deposit:
Log on to the Mpesa paypal web page and select 'Top Up Funds'. Enter the amount you wish to top up in USD currency and click the 'calculate' option to get the equal converted amount in Ksh. This is the amount to be transferred from your Mpesa account to Paypal account. The exchange rate used will be displayed on the same page.
Common Paypal problems and how to fix them.
Sometimes, you may experience a number of challenges when trying to make transactions through Mpesa Paypal. However, you don't need to worry, the platform is a computer-generated program and is bound to some errors.
Here are some of the challenges that you may encounter on the platform and how to solve them.
1. Money transfer taking too long- you may realize that the amount withdrawed is taking too long to reflect in your Mpesa account. This can be due to various reasons ranging from heavy traffic to bugs in the system. All you need to do is to contact the Paypal Mpesa website support through their website.
2. Mpesa account not linking to Paypal account- you may notice that you are trying to link your Mpesa account to paypal but you are not able to. At this point, the best you can do is to contact the Paypal Mpesa Website support team through their website.
3. Unlinking your Mpesa account from Paypal account- as a user of Mpesa Paypal, you have most probably linked your Mpesa account to Paypal. You may want to unlink the two for various reasons but find it impossible. All you can do is to contact Paypal Mpesa support team through their official website.
Note: To contact Paypal support team through their website, follow the following steps:
1. Visit PayPal Mpesa website and navigate to the Help Center page by clicking on the "Contact Us" link at the bottom of any PayPal page.
2. Click on the Email Us link.
3. Look for the "Email Us" link near the top of the Help Center main page.
4. Click on this link to be redirected to the appropriate page.
5. Type your issue or challenge and submit for review by the support team.
Get more information about PayPal Mpesa online payment service here: www.paypal-mobilemoney.com/m-pesa