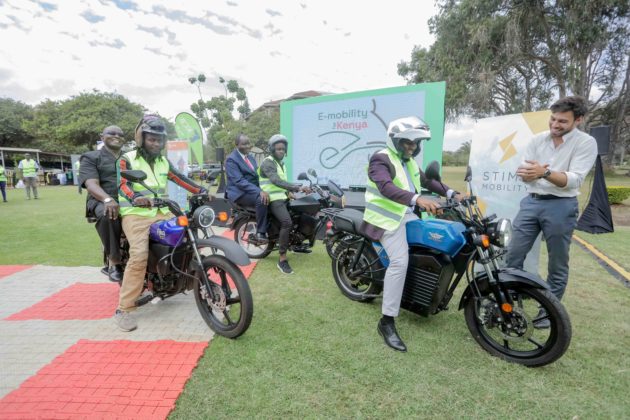 How to get KCB Boda Boda Loan in Kenya
Boda boda loans are usually offered by Saccos and Microfinance institutions, but many don't know it is also easy to get a KCB boda boda loan.
KCB Bank Kenya Limited is a financial services provider based in Nairobi, Kenya. The Central Bank of Kenya, the country's banking authority, has licensed it as a commercial bank. The bank also uses the Agency banking model.
KCB Bank Kenya is part of the KCB Group, an organization registered as a non-operating holding company that began operations as a regulated financial institution on January 1, 2016.
The bank has been continuously improving and upgrading its services, and today they have a wide range of products that are aimed at improving the living standards of Kenyans.
By providing access to affordable credit and banking services to individuals, SMEs, Corporates, and organizations, the bank has steered itself as one of the most reliable financial institutions in the country.
Apart from credit and financial services, the group also engages in Corporate Social Responsibility activities through KCB Foundation. The KCB Foundation was created in 2007 to carry out the KCB Bank Group's CSR programs and to demonstrate the bank's commitment to long-term development to alleviate poverty and promote well-being.
The bank offers loans dubbed 'For Your Biashara', a loan that aims to boost small businesses. The facility has several loan products including Boresha Bishara Loan, Boda Boda/Tuk Tuk Loan, Jaza Duka Loan, and Soko/Market loan among others.
Read How to get a Watu Credit Boda Boda Loan
In this article, we will discuss how to access the KCB Boda Boda loan, a loan product that has lifted many young people to become self-employed in Kenya.
How to get a KCB Boda Boda Loan
When it comes to boda boda and tuk-tuk finance, the bank provides borrowers with 70% funding to get them started in the boda boda and tuk-tuk business. Furthermore, they supplement the loan with complete insurance coverage as the loanee sets out to develop a profitable business.
Requirements
An active account with any commercial institution into which business proceeds have been deposited for at least three months.
Proforma invoice from Tuk Tuk and Boda Boda dealers
The rider/driver must have a valid driver's license.
Show your ability to repay the loan.
The bank will finance up to 70% of the cost, with the consumer covering the remaining 30%.
Where a Log book is held on simple deposit, the KCB account holder guarantees it.
A guarantor is not necessary if the log book is registered jointly.
KCB banking history for 6 months or 3 months of group savings
Loan Rates & Fees*
KCB Base rate 13% per annum
Negotiation fee – 3%
Note: The charges are not inclusive of tax
Application Procedure
Visit any KCB Bank branch near you with the above requirements and select a motorbike model of your choice. You will be sown a variety of motorbikes from which you can chose from.
Choose a repayment plan from the one provided by the company.
Sign the contract and make a down payment as specified by the bank for the selected asset.
Operate your boda boda and start making payments.
Read also, How to get Mwananchi Credit Boda Boda Loan
Benefits of KCB Boda boda loan
A comprehensive insurance p.a of Ksh 9,600 for boda boda and Ksh 15,000 for tuk tuk.
Up to 70% financing of the purchase price (A maximum of 500,000 plus Insurance).
A repayment period of 12 months for boda boda and 24 months fro tuk tuk
Special offers from boda boda and tuk tuk dealers including service.
Conclusion: How to get a KCB boda boda loan in Kenya
Getting a KCB boda boda loan is a very simple process. All you need to do is raise the amount required by the bank, (which is 30% percent of the total cost) and you are good to go. A borrower who meets all the requirements and is awarded a motorbike can own oit in one year if they make regular payments as per the signed contract.