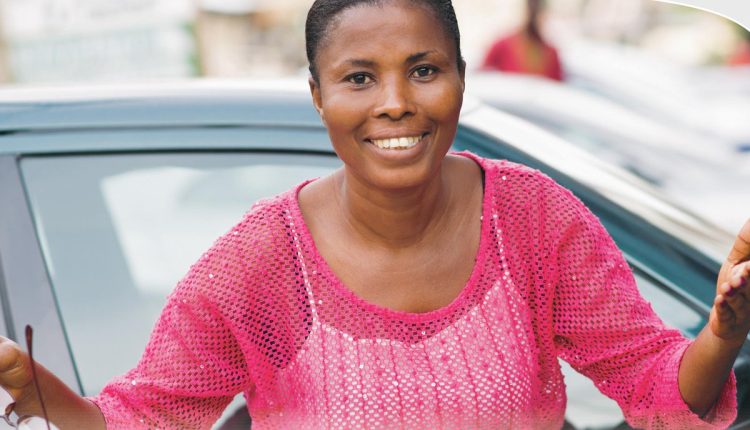 How to Access Ngao Credit Logbook Loan
Ngao Credit Limited is a non-deposit Microfinance institution that was established with the primary objective of providing financial services to the underserved. One of their outstanding financial services is the Ngao Credit Logbook Loan.
They take pride in providing one-of-a-kind, tailor-made financial solutions that meet their client's demands in the shortest period and open doors for SMEs and business owners.
Their products include Logbook Loans, Jijenge business loans, asset finance, import finance, and insurance premium finance.
Their core values include
Efficiency and Effectiveness
Teamwork
Honesty
Integrity
Creativity and Innovation
Social Responsibility
This article will guide you on accessing the Ngao Credit Logbook loan, highlighting the loan terms and repayment procedure.
How to Access Ngao Credit Logbook Loan
A logbook loan is a sort of loan that provides short-term borrowing against one's personal/private motor vehicle.
Customers can borrow up to 60% of the car's worth, ranging from Ksh. 100,000 to Ksh. 5,000,000. The loan amount will be determined by the make and value of the vehicle, as well as the year of manufacture.
Loan processing takes only 6 hours.
We provide the most reasonable monthly interest rates of about 3.5% with a repayment duration of 24 months.
Requirements for Ngao Credit Logbook Loan
Original Vehicle logbook, Original PIN, and ID
Latest 12 months' bank statements
Comprehensive Car Insurance
Post-dated cheques
Comprehensive Insurance
Borrowers can borrow up to 60% of the vehicle's worth, with a minimum of Ksh. 100,000 and a maximum of Ksh. 5,000,000.
The loan is open to any Kenyan citizen with a legitimate source of income and a registered logbook. The car must be between the years of 2004 and 2006.
Fees for processing and chattels are taken from the loan. Monthly tracking charges are included in the loan.
Ngao Credit provides a payback duration of up to 24 months.
How to apply
Visit the Ngao Credit Website
Navigate to the 'Our Products' page
Select Logbook Loan
Click Apply Now
Fill in the form and wait for a response from Ngao Credit
You will be notified whether you qualify for a loan through email
To apply online, visit any of the Nago Credit branches and express interest in the Logbook loan. The team will take you through the process.
Read also, How to Access Jijenge Credit Logbook Loan
Ngao Credit Branches and Contacts
Nairobi Upperhill Branch
NHIF building, 2nd floor
Community, Nairobi
0709 650 100
Nairobi CBD Branch
Ecobank towers, 6th floor
Muindi Mbingu Street
0709 650 200
Mombasa Branch
Jubilee Arcade, 2nd floor
Moi Avenue
0709 650 300
Nakuru Branch
Tower 1, 2nd floor
Moi Road, next to Huduma Center
0709 650 400
Eldoret Branch
Zion Mall, 1st floor
Uganda Road
0709 650 500
Kitengela Branch
Kitengela Mall, 3rd floor
Kajiado/Kaputei North Road
0709 650 600
Thika Branch
Maisha Heights, 1st Floor
Kenyatta Avenue
0709 650 700
Kisumu Branch
Tuffoam Mall, Ground Floor
Achieng' Aneko Road
0709 650 800
Meru Branch
Royal Business Park, 5th Floor
Meru
0709 650 900
Conclusion: How to Acces Ngao Credit Logbook Loan
By following this simple guide, you can get a logbook loan from Ngao Credit in just 6 hours. Borrowers are advised to read through the loan contract and agree on a repayment term that they can keep up with.