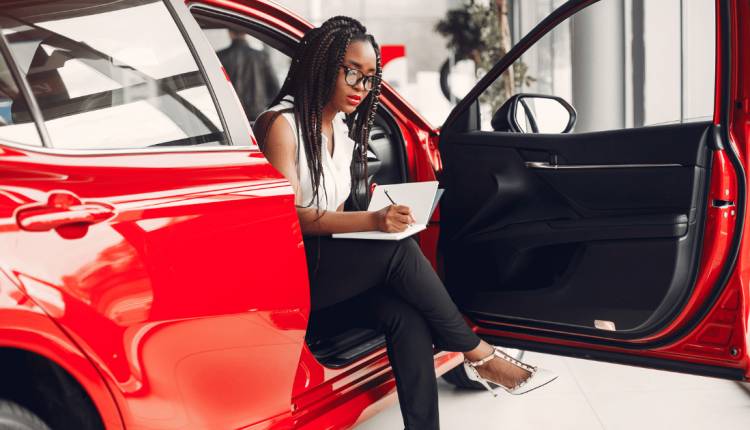 How to Access Meridian Acceptances Logbook Loan
Meridian Acceptances is an asset financing company that provides micro-loans secured by vehicle logbooks. One of their prime products is the Meridian Acceptances logbook loan. They address the demands of clients who require immediate funding to complete commercial operations, cover a medical emergency, or even pay school fees.
The company's overarching goal is to assist clients in unlocking value from assets (motor cars) that they have already purchased and completely paid for. They can put the untapped value to use by improving their commercial or personal requirements.
They estimate that the value locked in Kenya motor vehicle ownership exceeds Ksh. 800 billion (USD 8 billion), and unlocking even a tiny portion of this potential value might have a significant beneficial impact on the country's economic growth.
In a country where citizens are experiencing the hardest economic times, loans cannot be ruled out as they come in handy to solve the prevailing financial challenges. For car owners it might be easy accessing credit despite the hard economic times as they just need to have their logbook and money will be deposited in their accounts.
Therefore, this article will go through the process of obtaining a Meridian Acceptances logbook loan, highlighting the requirements and loan terms.
How to Access a Meridian Acceptances Logbook Loan
A logbook loan allows you to borrow money depending on the worth of your vehicle. The lender will store your vehicle's logbook until the loan is fully paid off, but you will be able to use it as usual. Logbook loans are a popular option for folks who may be unable to obtain standard bank loans due to poor credit history. Because the loan is backed by the vehicle's worth, lenders may be more inclined to lend to those with less-than-perfect credit.
Because the organization knows that everyone's financial demands are different, it offers logbook loans as a flexible financing option. Its knowledgeable staff can work with you to determine the best loan size and repayment plan for your unique situation and budget.
Application Requirements:
To qualify for an auto logbook loan a client must furnish Meridian with the following:
The motor vehicle logbook
Two blanks but signed motor vehicle ownership transfer forms
A copy of the motor vehicle's records with the National Transport and Safety Authority (NTSA) as of the date of loan application
The motor vehicle's valuation report with photographs and Proof of comprehensive insurance
A copy of the clients' national identity card or passport is to be certified against the original by Meridian
A copy of the registered vehicle owner's PIN certificate Personal or business bank statements for at least 3 months A chequebook account (Postdated Cheques)
The latest utility bill or rental lease for proof of residential address Execution of a chattels mortgage
2 Passport size photos
How to apply
Navigate to the Meridian Acceptances website
Hover on the Products button and click Logbook loan
Click on the Apply Now Button on the logbook loans page
Fill in the form with the required data
Click Submit and wait for a response from the company
You will be notified via email whether you qualify for a loan
To apply offline,
Visit the Meridian Acceptances offices that are located at Anniversary Towers, Mezzanine 1 along the University way to get a quotation. Remember to check if you meet the requirements and carry along your logbook.
Read also, How to Access Citizens Credit Logbook Loan
Meridian Acceptances Location and Contacts
Physical Address
Anniversary Towers, Mezzanine 1, along the University way
Email: info@meridianacceptances.co.ke
Mobile: +254 715 175575