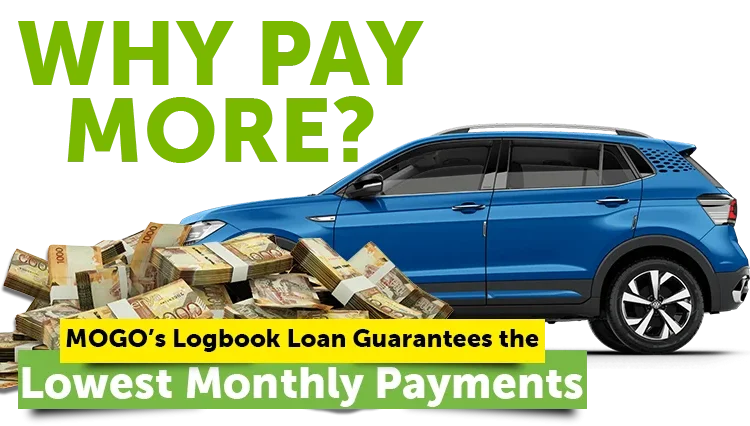 How to access a Mogo Logbook Loan
Mogo is a Financial services company that started its operations in Kenya in 2012. It is part of the larger Elevin Group that specializes in consumer finance for automotive and their outstanding Mogo logbook loan product.
Mogo Logbook loans are secured by the logbook of your vehicle. You can obtain from 70,000 to 2,500,000 KES in 2 hours while keeping the right to drive your car.
The loan covers up to 75% of the value of your vehicle, regardless of its age, make, or model. You can easily repay a loan in manageable installments and select your preferred payback time of up to five years. Your repayment plan is set up on a monthly basis.
Their uncomplicated logbook loans for old or new cars are based on a flexible credit history assessment. Interested persons can apply online or in one of their Nairobi, Mombasa, Nakuru, Eldoret, Kisumu, Thika, Meru, Kitengela, Bungoma, Kiambu, Kericho, Kisii, Kitui, or Kikuyu branches.
This article is a guide on how to access a Mogo's logbook loan. It highlights loan terms, interest rates, structures, and repayment procedures.
Who is eligible for a Mogo logbook loan?
To qualify for a Mogo Auto logbook  loan, you need to have the following:
A logbook in your name for your vehicle
KRA PIN for National Identification Card or Passport
A 6-months bank statement to act as proof of income
Official pay stub (if working)
MPESA Declarations
Be between the ages of 23 and 70.
Please bring your driver's license.
Certificate of comprehensive insurance (if your car is not comprehensively covered, they will assist you in obtaining coverage.)
Read also, List Of Top Logbook Loan Providers In Kenya
Collateral for Mogo Logbook Loan
The security or collateral for the Mogo logbook loan is your personal vehicle. Your own vehicle. Mogo Auto only accepts private and commercial vehicles as collateral. They do not accept PSV.
Interest Rates
Mogo Auto provides logbook loans ranging from Ksh100,000 to Ksh2.5 million which are subject to a 7% processing charge, which is added to the loan amount rather than removed from the disbursed loan.
The loan is repayable over a period of 6 to 60 months, with a monthly interest rate of 2.50%. They also have a 10% application fee that is added to the loan amount rather than reduced from the loan amount.
The loans have no upfront fees; nevertheless, the valuation, tracker, and NTSA fees are added to the loan amount.
Loan interest structure
The loan interest structure for the loan is a declining balance, which means that the interest to be paid is amended monthly on the outstanding balance, resulting in a reduction in the interest payable.
The total monthly cost of the loan is calculated by adding the processing fee, application fee, and any other fees, dividing the result by the minimum or maximum loan period, and then adding the result to the loan's monthly percentage interest.
The least total monthly cost of a Mogo Auto logbook loan is 2.78%, and the maximum total monthly cost of a loan is 5.33%.
How to Apply for Mogo Logbook Loan
You can apply for a Mogo Auto logbook loan in one of three ways:
Easy Apply Online with Money254 – Applying online with Money254 entitles you to our continuing promotional incentive.
Online via their website https://www.mogo.co.ke/
You can also submit your application by visiting your nearest bank and filling out the relevant forms with the above-mentioned requirements.
The loan will be deposited into your bank account after approval.
How to make Mogo Logbook Loan Repayment
Payments are made via the Mogo Mpesa paybill as provided by the company. You can make regular payments as agreed on the loan contract.
Mogo Kenya Contacts
Tel; 0768469112
Email; info@mogo.co.ke