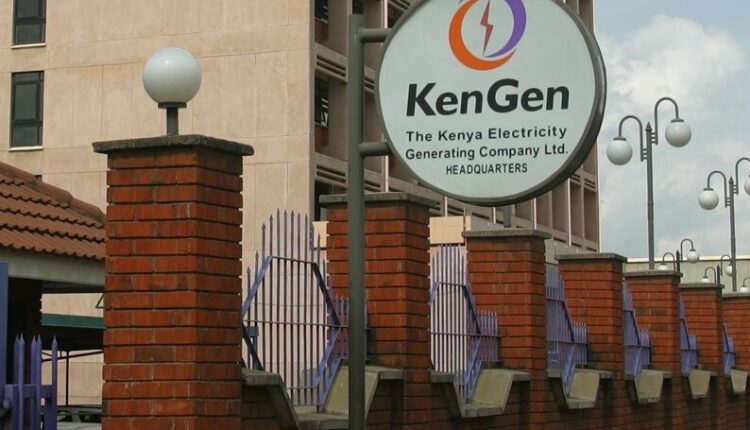 Highest-Paying Parastatals in Kenya and Salary Scales
Here is a list of the highest-paying parastatals in Kenya and the salary scales that are used to remunerate their employees.
Parastatals are state corporations or public corporations that are completely controlled by the government. The government has full control if it owns more than 95% of the total share capital.
The parastatals have a lot of money as a result; some pay less and others pay more. The word "less" is used figuratively and does not refer to any other jobs. In Kenya, parastatals typically offer some of the highest salaries.
Jambo Daily team conducted forensic research and is now presenting salary scales of Kenya's top paying parastatals.
Highest-Paying Parastatals in Kenya and Salary Scales
1. National Security & Intelligent Service (NIS)
This is one of Kenya's highest-paying state corporations. A newcomer can expect to earn between Ksh. 119,000 and Ksh. 165,000. This parastatal's average salary per employee is Ksh. 183,000.
If you want to learn more about how to register for their portal, follow this link and submit your profile and credentials to be notified of new job openings.
2. Central Bank of Kenya (CBK)
The CBK is another government institution with generous pay for its employees. A fresh graduate in CBK earns around Ksh. 150,000, whereas a senior manager earns more than Ksh. 600,000. Employees in this body earn an average of Ksh. 200,000.
CBK is with no doubt one of the highest-paying parastatals in the country.
Read List of Central Bank of Kenya (CBK) Branches Countrywide
3. Nairobi Securities Exchange
This body deals with investments, so it serves as a hub for the purchase of shares and investments. The Nairobi Stock Exchange provides share prices for publicly traded companies. NSE pays well.
A junior actuary earns around Ksh 165,000 per month, though this varies depending on qualifications. Senior employees earn more than Ksh. 300,000.
4. Kenya Airports Authority
This is yet another government agency that lavishes its employees with pay. This parastatal manages Kenya's airstrips and airports. Graduate trainees earn between Ksh. 130,000 and Ksh. 150,000 as their starting salary.
If you are a good finance manager, this is the type of salary that will motivate you to invest in various areas. In fact, the majority of Kenya Airports Authority employees earn more than Ksh. 181,000.
Read International Airports In Kenya and Their Location.
5. Kenya Electricity Generating Company (KenGen)
KenGen is a power generation company. Electrical engineering, oil and gas engineering, mechanical engineering, customer service, procurement and purchasing, civil engineering, and sales and marketing are among the major skills and abilities required at KenGen.
A new graduate trainee at KenGen earns between Ksh. 145,000 and Ksh. 180,000. Seniors earn between Ksh. 450,000 and Ksh. 650,000 per year. Other allowances push these salaries up to Ksh.1.3 million.
6. Kenya Power and Lighting Company (KPLC)
Despite many complaints and public outcries from its clients concerning the quality of their service, KPLC is one the highest-paying parastatals in Kenya with good remuneration for its employees.
Kenya Power is a public corporation that operates in the Kenyan energy sector. It is in charge of producing electricity for both domestic and industrial purposes. A graduate trainee engineer earns between Ksh.130,000 and Ksh.160,000 at Kenya Power, while a secretary earns between Ksh.60,000 and Ksh.120,000.
Congratulations on your studies in Electrical Engineering! Finish your studies and keep knocking on KPLC doors for big bucks.
7. Ethics and Anti-Corruption Commission (EACC)
This parastatal is critical to public and private sector ethics. This is also a body that wishes to set a good example for other parastatals to follow. This body makes every effort to play its cards well in terms of public reputation.
Because of its sensitive position, its employees are paid well in order to motivate them. A newbie or recent graduate can expect to earn between Ksh. 120,000 and Ksh. 144,000. Senior employees receive large sums of money as basic pay, ranging from Ksh 350,000 to Ksh 650,000.
8. Kenya Revenue Authority (KRA)
This is yet another government agency with a long list of employees. KRA rarely advertises its job openings, but if you do get a job as a fresh graduate trainee, you can expect to earn between Ksh.120,000 and Ksh.165,000. Employees in senior positions earn at least Ksh. 450,000.
9. Communication Authority of Kenya (CA)
The Communication Authority of Kenya is another lucrative institution that you ought to think about visiting. Regardless of your position within the organization, you will receive a good salary. The lowest paid employee is a recent graduate, who makes between Ksh 130,000 and Ksh 150,000.
10. National Environmental Management Authority (NEMA)
This organization is concerned with environmental issues such as pollution and environmental conservation in general. Fresh graduates in NEMA earn approximately Ksh. 80,000. Senior employees can earn up to Ksh.500,000.
Its huge salaries indicate that it's indeed one of the highest-paying parastatals that a graduate can work with.