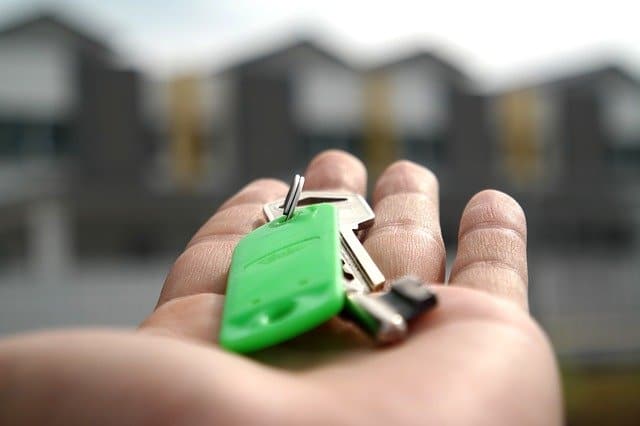 Cheapest Mortgage Rates Lenders in Kenya
There are hundreds of mortgage lenders in Kenya, but certainly, not all of them have affordable rates. So which lenders offer the cheapest mortgage rates in the country?
Owning a home is a lifelong ambition for many Kenyans, and it is now more possible than ever thanks to many low mortgage rates in Kenya today. A mortgage is a loan in which real estate or property is used as security.
The borrower (you) enters into an arrangement with the lender (typically a bank) to get a lump sum to invest in your real estate enterprise and then repay the loan and accrued interest over a specified time period. Before applying for a mortgage, it is critical to conduct extensive research on various banks and their interest rates.
When approaching a bank for any type of financing, there are a few crucial variables to consider. The most significant thing is to study their terms and conditions carefully, paying special attention to the proportion of costs covered by the loan, the loan repayment duration, and the interest rates. Obtaining a mortgage is no different.
Before applying for a mortgage loan, you should think about things like interest rates, monthly payments, location, and property prices. It is also advisable to select a bank that you know and trust.
Here are some recommended Kenyan banks with the lowest mortgage interest rates.
Cheapest Mortgage Rates Lenders in Kenya
1. Citibank Kenya
Citibank Kenya is a popular mortgage provider in Kenya, with comparatively low housing mortgage rates. This bank provides a mortgage loan at a rate of 12.5%. This bank features a quick and easy application process with a quick approval time.
The bank has been in Kenya since 1975 and has built a loyal customer base thanks to low-interest rates and a flexible payment structure. This bank also provides many mortgage choices that guarantee the consumer bespoke interest rates based on their specific demands.
2. Standard Chartered Bank Kenya
Standard Chartered now has some of the lowest mortgage rates in Kenya. With the option of a comprehensive 105% mortgage financing solution, interest rates can be as low as 12.2%.
You will be charged a 1% or Ksh 10,000 (whichever is greater) facility fee, but you can spread your mortgage payback premiums over a 25-year period, resulting in more manageable monthly payments. Mortgage services are provided by Standard Chartered Bank to both residents and non-residents.
You should be aware of the following additional fees:
Fee for facility arrangement: 1% of the loan amount (minimum of KES 10,000).
Legal fees and stamp duty can vary based on the value of the property and its location.
Fire (property) insurance – all-inclusive insurance with the Bank's interest clearly stated
Borrower mortgage protection insurance – to protect the borrower during the mortgage term
Fees for valuation – the property should be valued when the application is approved.
Read also, List of Top Mortgage Lenders in Kenya
3. Kenya Commercial Bank (KCB)
There are various reasons why a mortgage loan from Kenya Commercial Bank (KCB) should be obtained. This bank provides various appealing mortgage benefits, such as flexible payment options.
KCB accepts the following payment methods:
Joint payment
Rental payment
Alternative payment
This bank also offers attractive interest rates and mortgage income rates starting at 13.3%, forming one of the cheapest mortgage rates in the country. When it comes to criteria, an individual must present proof of income as well as proof that they can cover 10% financing as well as additional costs such as stamp duty, lawyer's fees, and appraisal fees.
You can use their mortgage calculator to compare premiums for various mortgage sizes and payment terms.
4. Commercial Bank of Africa
Commercial Bank of Africa offers an appealing mortgage loan rate that is lower than Kenya's average mortgage rate of 12.9%. Their mortgage loans have various distinguishing aspects, including Relationship management is available and experienced to advise and coach you on property evaluation and market trends.
Repayment terms of up to 25 years are available. There is no penalty for repaying early. Unlike many other banks, Commercial Bank of Africa provides a simple and quick application process.
To be considered qualified for a mortgage loan, one must present:
A mortgage application form that has been completed and signed
Original ID/passport (together with copies)
Bank statements from the last six months
Salary slips for the previous six months
A properly signed sale contract
5. CFC Stanbic Bank
CFC Stanbic Bank has mortgage rates as low as 14.1%. Their mortgage packages have various appealing features, including a construction mortgage. This bank will help you realize your ambition of developing a dream home. This bank will finance up to 90% of the total building cost as determined by a legally registered Quantity Surveyor's Bill of Quantities.
Financing for the finished property is available up to 105%. The maximum construction term allowed by the bank is 12 months, during which the borrower will pay interest on monies drawn. Once a loan is turned into a mortgage, the bank's access mortgage function allows for free lump sum deposits and withdrawals from the loan account.
6. NIC Bank Kenya
The journey to home ownership begins with NIC Bank Kenya. This bank's customer service representatives will assist you swiftly and simply complete out a mortgage loan application form. As the team informs you about the various mortgage loan possibilities, you may also receive a lot of advice.
This bank provides a variety of mortgages, including:
Equity release
Purchasing mortgage
Top up loans
Balance transfer
Construction Finance
Plot purchase
One thing about NIC Bank is that you don't have to be a current customer to get a home loan. This bank also provides a maximum payback duration of 20 years, with the option of repaying early without penalty. This bank also enables the application of a shared mortgage loan. However, the customer must pay additional fees like appraisal fees, legal fees, stamp duty, fire insurance, arranging fees, and life insurance.
7. Diamond Trust Bank
Diamond Trust Bank can help you finance the purchase of your dream home by providing a mortgage loan. This bank will finance up to 90% of the home's worth. In terms of payment, they have a personalized payment plan to meet the demands of each individual client.
Payment is also divided into monthly installments. The repayment duration is one-year minimum and twenty years maximum or until one's 60th birthday. The interest rate on their mortgage is 14.6%, forming one of the cheapest mortgage rates in the country.
8. Barclays Bank
For many years, Barclays Bank Kenya has provided mortgage loans to Kenyans. As a result, they have amassed a sizable and dedicated consumer following. They have an appealing 14.4% interest rate.
Their mortgage loans come with the following features:
Repayment period of up to 25 years
Purchase the desired property anywhere in the country
Up to 90% of finance
Security charge over the property
This bank also provides the simple and straightforward option of applying for a mortgage loan on its website. Using the bank's customer service, one can rapidly obtain guidance on topics such as interest rates and monthly repayments.
Read also, List of Salary Advance Loan Lenders in Kenya
9. Consolidated Bank
Consolidated Bank of Keys provides mortgage loans for residential property, both ready-built and under construction. This bank provides reasonable loan rates with terms of up to 15 years, making it possible for their customers to purchase a property. The interest rate on their mortgage is 15.1%.
Among the aspects of their mortgage loans are:
Repayment terms are flexible.
Interest rates that are low
Rapid approval procedure
Employed people must meet the following requirements:
Paychecks over the last three months
Bank statements for the previous six months
A copy of the PIN certificate,
An identification card
Letter from the employer
10. Co-operative Bank
Co-operative Bank is a dependable institution that offers one of the cheapest mortgage rates. It assists consumers in realizing their dream of owning a home in Kenya. They provide mortgage loans at a reasonable 14.9% interest rate.
The bank provides many mortgage options, including:
Purchase a residential or commercial property
Purchase a parcel of land
Joint Mortgage
Mortgage Top Up
Mortgage Takeover by Other Financial Institutions
Equity Release
Eligibility Requirements
It is a must for borrowers to meet the following requirements before presenting bid for a mortgage loan at the bank;
A copy of the Kenyan passport/Kenyan national ID card
A copy of the Kenyan PIN certificate
A legal copy of your residence/work permit
A recent utility bill (gas, electricity)
Employer letter outlining employment terms
Fill out and sign loan applications
Pay stubs over the last three months
6 months of the most recent certified salary bank statements
Create a selling agreement or an offer letter.
A copy of the property's title Proof of down payment/deposit
Registered Power of Attorney (Optional)
Conclusion: Cheapest Mortgage Rates Lenders in Kenya
There are a few basic steps you can take to ensure you get the best mortgage rates in Kenya. When looking for the finest mortgage provider, it is critical to conduct extensive research on all of the possibilities available from various institutions.
Some of the factors to consider include Property cost, Interest rates, deposit criteria, the Location of the property, and Monthly repayments.
The truth is that many mortgage lenders are eager to assist you in becoming a homeowner, but not all provide competitive rates. It is hence the borrower's responsibility to conduct research on current mortgage interest rates in Kenya.