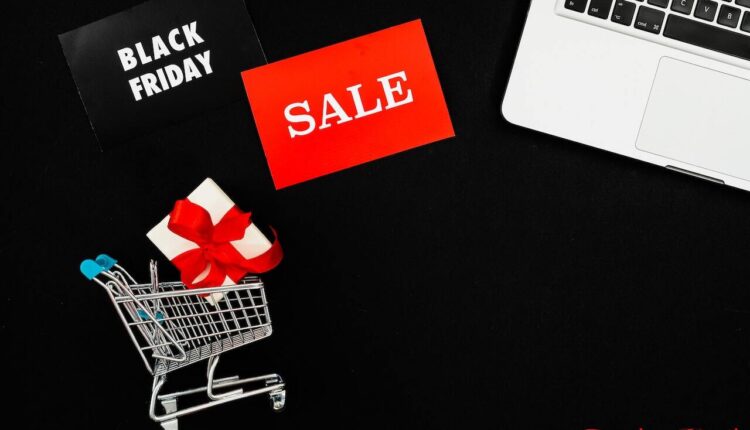 Cheapest Laptops in Kenya- Under Ksh 25,000
This article contains a list of the cheapest laptops in Kenya starting at a price of KSH 25,000 or just about that.
They are priced at or below Kshs 25,000. When it comes to purchasing a laptop, the majority of individuals struggle to make the best decision. They simply don't know what to prioritize between RAM, Processor, Storage, and Design.
In order to make it simpler for you, we have created a list of laptops that you can locate and purchase at a low price in Nairobi, Nakuru, or any other Kenyan city.
The fact that they are brand new and of high quality is a plus.
Cheapest Laptops In Kenya.
1. ASUS X540SA-SCL0205N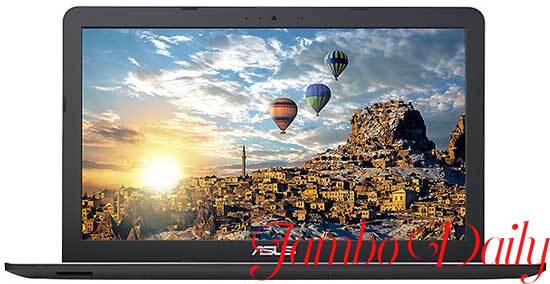 One of the best and cheapest laptops in Kenya is the Asus X540SA-SCL0205N. It has a 15.6-inch display. The most practical size for both working and watching movies is this one. The device's 1376 x 768 HD screen is a "thank you" feature in my opinion given the pricing.
The laptop's performance is suitable for a variety of users with different needs. This computer can support extremely light gaming, but don't anticipate it to match the performance of laptops that cost Kshs 80,000 or more.
The Intel Celeron is the fifth generation, therefore it uses less energy. As a result, the laptop will be in use for longer than two hours after the lights go out.
The 2GB of RAM is sufficient for online browsing, streaming movies, and utilizing Microsoft Office programs like Word, Excel, and Powerpoint. The good news is that, should the need arise, you may update the RAM to 16GB in the future.
Other important features include:
Bluetooth supports transferring data in case you don't have a USB cable.
Presence of an HDMI port for watching movies on a larger screen.
DVD drive for watching movies
USB type Fast 3.0 way
The laptop also has a camera, so you can do video conferencing over the internet.
2. Lenovo Ideapad 110-151BR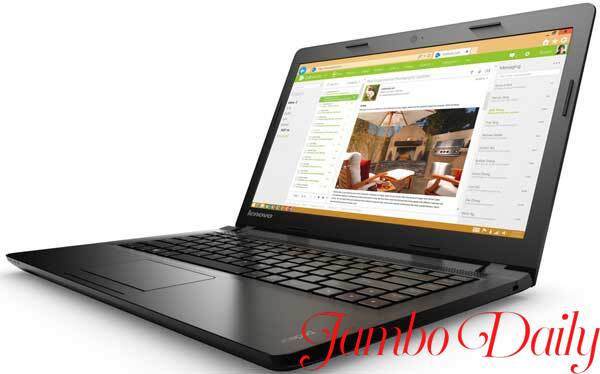 Another 15.6-inch laptop is included in this list. The Intel Celeron processor is included with the Lenovo Idea pad 110-151BR.
This Lenovo laptop performs similarly to the Asus laptop we mentioned in the previous number. However, as was already said, it is not appropriate for demanding applications or AAA games.
One of the greatest displays you'll find at this price point has a 16:9 widescreen format with a resolution of 1366 x 768.
Key features
Intel Celeron 1.6Ghz
2GB ram
1 USB type 3.0 port
Headphone jack
HDMI port
Stereo speakers
500GB internal storage
3. Dell Inspiron 11 3162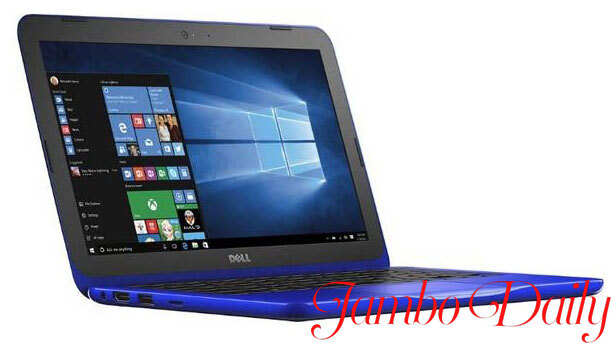 The Dell Inspiron 11 3162 is specifically designed for users who frequently use Microsoft Office Suites. This tool's sole and exclusive function is the editing and production of documents.
A 32 GB SSD is present. Now, an SSD and an HDD are poles apart from one another. SSDs transport data extremely quickly. In this situation, the operating system will start very quickly. Additionally, the fact that Windows 10 is preinstalled is a plus.
Games that are only 100MBs in size can be installed on the machine without any problems, but the installed memory will not be sufficient for the machine to be utilized for gaming.
The screen is tiny 11.6 inches, which is perfect for women who are worried about their weight. You know, you shouldn't carry anything that makes you exhausted after only a short amount of walking.
Additionally, the laptop's battery life from a full charge is an astounding 9 hours—no need to worry about prolonged blackouts brought on by monkeys.
Other key features
Intel HD Graphics
LED-backlit display
Intel Celeron 1.6Ghz
HDMI port
1 USB type 3.0
Bluetooth 4.0
WIFI
4. ASUS X540S- Intel Celeron – 500GB HDD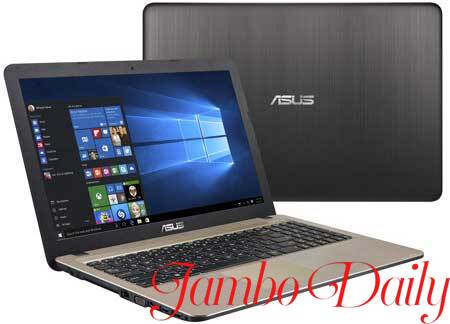 Another affordable Asus laptop is available in Kenya. Despite the fact that it costs a little bit more than Ksh 25,000, I chose to include it on the list. The extra thousand won't be a problem, especially with this efficient machine.
The performance of the Asus X540S, which has 4GB of ram, is the best on this list. The ram, when used in conjunction with the Intel Celeron Processor, will make multitasking and playing light games as seamless as feasible.
There are two variations of the laptop: one with 4GB of RAM and one with 2GB. The 2GB model is more expensive for some reason, although the laptops are identical. Unless you have specific reasons not to, I strongly advise purchasing the 4GB version.
5. Lenovo Ideapad 300 15″ Intel Celeron 500GB HDD – 2GB RAM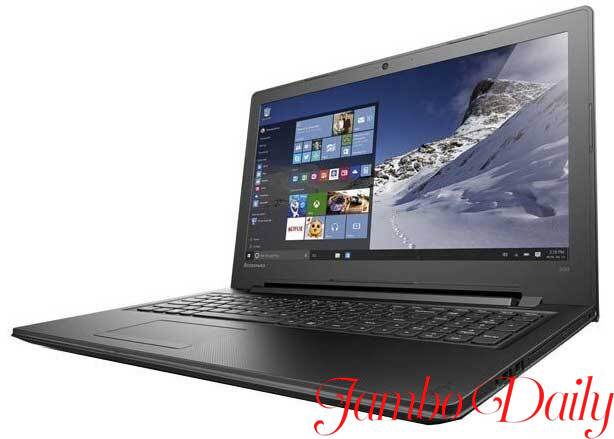 Additionally, this laptop in Kenya costs less than 25,000 KES. It does not have an operating system loaded and has 2GB of RAM. It does, however, work with Windows 10. It possesses all the other typical computer requirements. In reality, the specifications are practically identical to those of the other laptops on our list.
On a full charge, the computer's battery can last more than 4 hours.
Read also Top Ten Cheapest Smartphones in Kenya
6. Lenovo B51-30 15.6″ Intel Celeron 500GB HDD 2GB RAM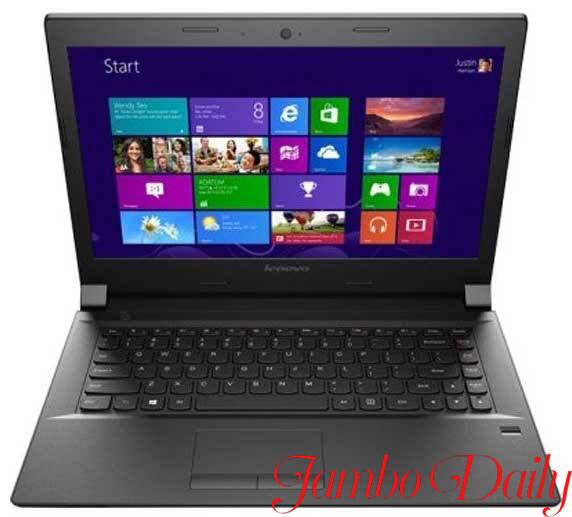 The laptop has an Intel Celeron Processor and 2GB of RAM. I believe that this is a good offer considering the price, which is just over Ksh 25,000. All of your files will fit in the internal 500GB storage space.
Students and individuals who will largely be using Microsoft Office Software Suites should use the laptop. This laptop lacks a strong processor and a dedicated graphics card, making proper gaming impossible.
7. HP Chromebook – 11.6″ HD Touchscreen – Intel Celeron N3060 – 4GB RAM – 16GB SSD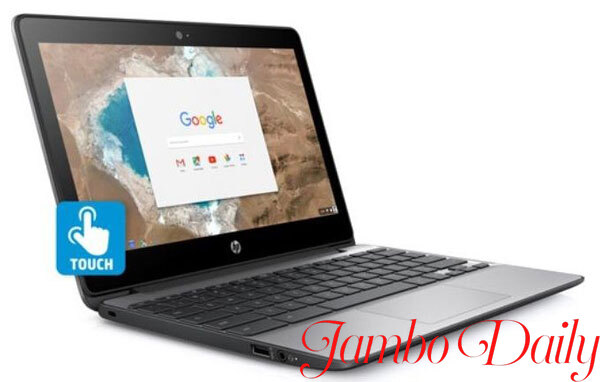 You should be aware that this laptop is a Chromebook and does not support the Windows operating system. Google's operating system is utilized.
This might be ideal for you if you plan to use your laptop primarily for browsing, writing, and editing documents. Additionally, because it only has 16GB of internal storage, don't expect to be able to store many movies on it.
The SSD storage is a plus because it accelerates performance. Additionally, the amount of RAM accessible makes sure that a sluggish computer won't stop you from working or browsing. The Chromebook offers good value for money when purchased for less than 25,000.
The 11.6-inch screen size is appropriate for women. It supports touch as well.
8. HP Chromebook- N2840 – Chrome OS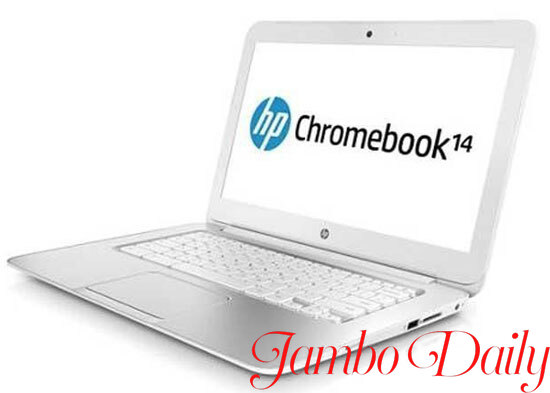 The Chromebook would be my preferred option over this one if I had to choose. The larger screen—14 inches—is the only benefit this one has over the other. Even though it only has 2GB of RAM, some users may prefer it to the other Chromebook due to its snow-white appearance.
9. HP Elitebook Folio 9480M – 2.6GHZ Core I5 4th Gen – 4GB RAM – 500GB HDD – 14″ Screen Laptop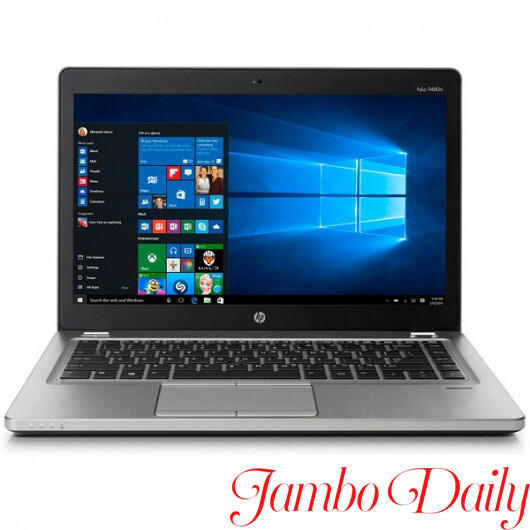 Key Features include
2.6ghz Core i5 Processor
4GB Memory
500GB Harddisk
14″Screen
Wifi, Bluetooth, Webcam
10. Dell Latitude E5530 – 15.6″ – Core I5 3230M – 4 GB RAM – 320 GB HDD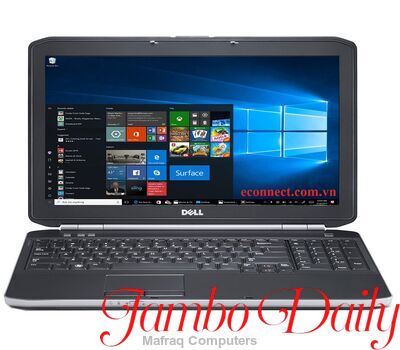 This Is one of the cheapest laptops in Kenya as of now. With an unbelievable Core i5 processor, 4GB RAM, and 320 GB HDD storage, it incredibly sells at Ksh 17,000.
Cheapest Laptops In Kenya Conclusion
These laptops are all excellent picks. All other features are essentially identical, with the exception of RAM. You ought to take your preferred style into consideration while purchasing a laptop for around 25,000. In this instance, ASUS laptops are more attractively designed than competing models. Dell comes next, then the other companies.
It is worth noting that these laptops are new and not refurbished, despite the fact that they are all inexpensive.