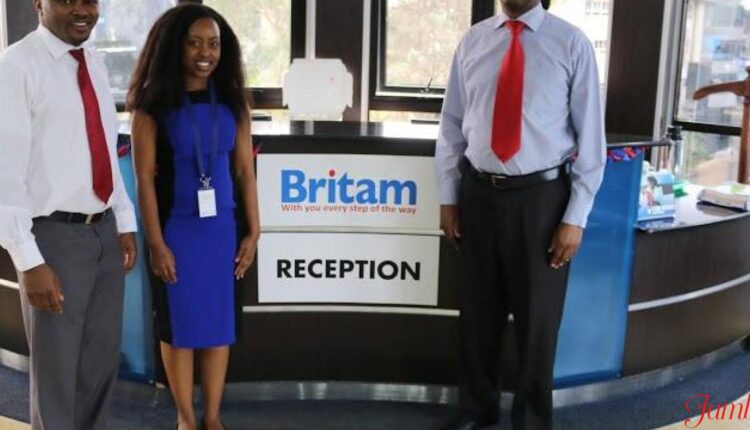 Britam Insurance Branches In Kenya and Their Location.
This is a complete list of Britam Insurance branches in Kenya. Britam is one of the Insurance Regulatory Authority's 56 licensed insurance companies in Kenya. It began as a subsidiary of British-American Holdings in 1965, offering home service life insurance.
It has grown over the years to become one of the region's leading insurance companies. According to a recent IRA report, it actually has the largest market share in the long-term insurance business.
Britam Insurance products are available to both individuals and businesses. They offer critical illness insurance, education insurance, funeral insurance, medical insurance, personal accident insurance, life insurance (Tegemeo Term Assurance), travel insurance, home insurance, motor insurance, golf insurance, and income protection policies such as Akiba, Dhamana, Family Income Solution, and Money Back Extra Cash.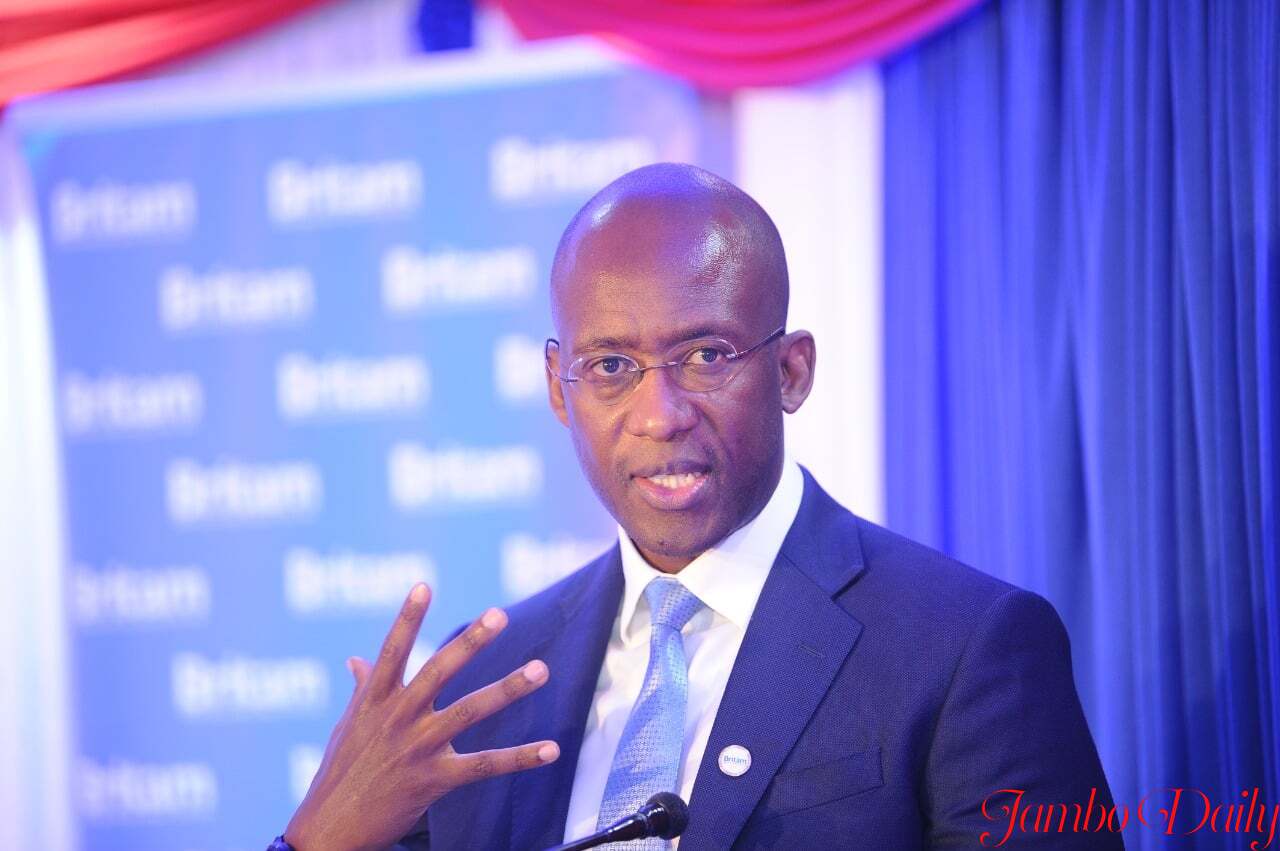 Britam Biashara, Engineering insurance, Fire insurance, Liability insurance, Marine insurance, Plate Glass Policy Insurance, Political Violence and Terrorism Insurance, Theft Insurance, Cyber Insurance, and various policies designed to protect your employees are among the products available to businesses.
Employees are protected by benefits such as Group Funeral Cover, Group Life, Group Personal Accident, Medical Insurance Cover, Professional Indemnity, and Work Injury Benefits Act.
Britam Insurance's headquarters are in Upper Hill, Nairobi, at the intersection of Mara/Ragati Road. Other Britam Insurance branches in Kenya are spread across the country in major towns and cities.
Britam Branches in Nairobi
1. Britam Insurance Head office
Location: Mara/Ragati Road Junction, Upperhill, Britam Centre, Nairobi
Contact: +254 703 094000
2. Britam General Insurance
Location: Elgon Road, Upper Hill, Nairobi.
Contact: 0705100100, +25420490400
3. Britam MicroInsurance
Location: Junction of Kenyatta Avenue & Koinange Street, Nairobi.
Contact: 0709165000, +254202218534
4. Britam Victor House Branch
Location: Victor House, 2nd Floor, Kimathi Street, Nairobi
Contact: 0703094029, +254202218530
5. Britam Queensway House Branch
Location: Kaunda Street, Queensway House, Nairobi
Contact: 0703094032, 0727955137
Read AAR Healthcare and Insurance Branches in Kenya.
6. Britam Industrial Area Branch
Location: Highway Mall, Off Mombasa Road, Nairobi
Contact: 0703094031
7. Britam Ambank House Branch
Location: Utalii lane, off University Way, Nairobi
Contact: 0703094001, +254202226998
8. Britam Phoenix House Branch 
Location: Kenyatta Avenue, Nairobi, Nairobi
Contact: 0703094043, +254202224510
9. Britam Westlands Branch 
Location: Westlands Road, Nairobi
Contact: 0703094003, +254203743628
10. Britam Barclays Plaza Branch 
Location: Market Street, off Loita Street, Nairobi
Contact: 0703094002, +254202224153
11. Britam Hurlingham Branch
Location: Tetezi Towers, Off George Padmore Road, Hurlingham
Contact: 0703094004, +254202303122
12. Britam Hurlingham Timau Plaza Branch
Location: Argwings Kodhek Road, Hurlingham, Nairobi
Contact: 0703094005, +254203860453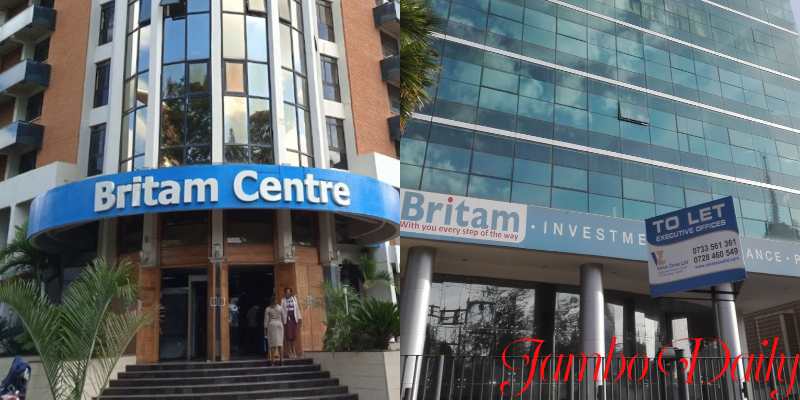 Read Top 50 Insurance Companies In Kenya 2022.
Britam Branches the Rest of Kenya
13. Britam Machakos Branch 
Location: Ngei Road, Machakos Town
Contact: 0703094015/ +2542044201634
14. Britam Malindi Branch
Location: Malindi-Lamu Road, Malindi
Contact: 0703094023, +254422120532
15. Britam Kisumu Branch
Location: Oginga Odinga Road/Ang'awa Avenue, Kisumu
Contact: 0703094009, +254572023930
16. Britam Bungoma Branch
Location: Moi Avenue, Bungoma
Contact: 0703094016, +254552030243
17. Britam Mombasa Biashara Bank Building Branch
Location: Nyerere Avenue, Mombasa
Contact: 0703094014, +254412223558
18. Britam Mombasa Nyali Branch
Location: Links Road, Nyali Centre, Mombasa
Contact: 0703094037
19. Britam Eldoret Branch 
Location: Malaba Road, Eldoret
Contact: 0703094008, +254532030770
20. Britam Nakuru Giddo Plaza Branch
Location: George Morara Rd, Nakuru.
Contact: 0703094365
Read How to Apply for Madison, Health Insurance, Packages, and Requirements
21. Britam Nakuru Patel Building Branch
Location: Nakuru C.K. Patel Building
Contact: +254512212200
22. Britam Embu Branch 
Location: Kenyatta Highway, Embu
Contact: 0703094011
23. Britam Naivasha Branch
Location: Mbaria Kanui Road, Naivasha
Contact: 0703094020
24. Britam Kisii Branch
Location: Kisii -Kisumu Road
Contact: 0703094010
25. Britam Nyeri Branch 
Location: Kenyatta Road, Nyeri
Contact: 0703094012
26. Britam Kakamega Branch
Location: Kakamega-Kisumu Highway
Contact: 0703094008
26. Britam Kitengela Branch
Location: Namanga Road, Kitengela
Contact: 0703094022, +254202000604
27. Britam Narok Branch
Location: Oltaret Mall (1st Floor), Narok
Contact: 0703094086,  +254202303150
28. Britam Meru Branch 
Location: Meru-Nanyuki Road, Meru
Contact: 0703094013
29. Britam Thika Branch
Location: Thika Arcade, Kenyatta Avenue, Thika
Contact: 0703 094006
30. Britam Kericho
Location: John Kerich Road, Kericho
Contact: 0703094017
31. Britam Nanyuki Branch
Location: Nairobi-Nanyuki Road, Nanyuki
Contact: 0703094024
32. Britam Kitale Branch
Location: Nakumatt Center (Mezzanine), Kitale
Contact: 0703094163