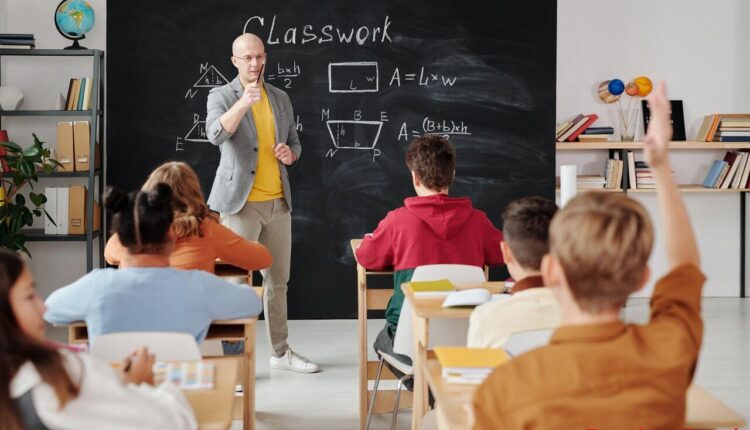 Best Foreign Language Schools In Nairobi Kenya
This is a list of Nairobi's best foreign language schools. Nairobi is a multicultural city with residents from all over the world. People interact on a daily basis, despite the fact that many people struggle with the language barrier.
Learning a foreign language is not only fun, but it also gives you an advantage in terms of communication and career advancement.
There are several foreign language schools located in Kenya's capital Nairobi, including the Kenya Institute of foreign languages.
Best Foreign Language Schools In Kenya
1. Kenya Institute Of Foreign Languages
The school has a long history of teaching foreign languages and professional studies, with over 13 years of experience. It provides practical and professional training that is relevant to the twenty-first century. Physical classes, virtual classes, and distance learning are examples of study modes. French, Arabic, Chinese, German, Italian, Russian, Spanish, and English are among the languages taught.
Location: Kenda House, 4th Floor, Tom Mboya Street.
Contacts: 0710 462 063, 0731 462 063.
2. The Language School
It is one of Nairobi's best language schools. In Kenya, it offers ambiance language programs as well as other short language courses. Spanish classes, Swahili classes, IELTS classes, English classes, French classes, Chinese classes, Kikuyu lessons, and Arabic classes are all available at the school.
Location: Chania Avenue, Near Adlife Plaza, Kilimani.
Contact: 0703 228 840.
3. ACK Language & Orientation School
The school, which was founded in 1965, is one of Kenya's oldest and most authentic language schools. It offers a variety of language courses ranging from beginner to advanced. French, German, Chinese, Japanese, Spanish, Arabic, English, and Kiswahili are among the languages available.
Location: Bishops Road, Opposite NSSF Building.
Contacts: 0718 233 085, 020 272 1893.
4. Foreign Languages Nairobi School
With over 10 years of experience in providing quality language, professional development, and cultural programs, it is one of East Africa's leading language schools. Chinese, French, Italian, Vietnamese, Spanish, Arabic, English, Korean, German, and Swahili are among the languages taught at the school.
Location: Madonna House, Ground Floor, Westlands.
Contacts: 0704 870 566, 0727 778 968.
5. The Language Centre
The Language Centre has succeeded in establishing itself as a reputable institution of excellence that provides high-quality services at a reasonable price. The center offers English, Kiswahili, Spanish, French, Italian, and Chinese language classes.
Location: Ndemi Close, Off Ngong Road.
Contacts: 0721 495 774, 020 264 1616.
Read Best Sign Language Schools In Kenya
6. Language Connections Centre
It is a global language school that focuses solely on teaching the most widely spoken languages in the world. It provides certificates, diplomas, and advanced diploma training.
Location: Kenda House, 4th Floor, Tom Mboya Street.
Contacts: 0721 287 034.
7. Alliance Francaise
Alliance Francaise is Kenya's only accredited institution that offers international French-language certifications. It offers a variety of French courses, including general French, conversation, business, corporate, and children's classes.
Location: Loita/Monrovia Streets.
Contacts: 0724 714 680, 0735 338 888.
 8. Nairobi Intercultural & Language School
Languages and culture are important to the school. It provides individualized educational programs for all students. English, French, Chinese, Spanish, and Kiswahili are among the languages taught.
Location: James Gichuru Road.
Contact: 0728 415 914.
9. Goethe Institute Kenya
There are more than 150 Goethe Institute locations around the world. It is the Federal Republic of Germany's cultural institute. It provides German language classes and exams.
Location: Maendeleo House, Monrovia Street.
Contacts: 020 221 1381, 0719 455 215.
10. German Institute of Professional Studies
The German institute is known for providing world-class educational training that is both relevant and timely, as well as being of the highest quality. It offers language courses in German, Chinese, and English.
Location: Near Globe Flyover Bridge.
Contacts: 0721 688 085, 020 201 2487.
11. Consolata Language Centre
The Institute of the Consolata Missionaries established the center as a means of learning languages in Africa's East and Central regions. It is fully equipped with state-of-the-art language learning technology. English, Kiswahili, French, Portuguese, Italian, Spanish, and German are among the languages taught.
Location: Seminary Road, Off Magadi Road.
Contacts: 0700 920 931, 0735 376 985.