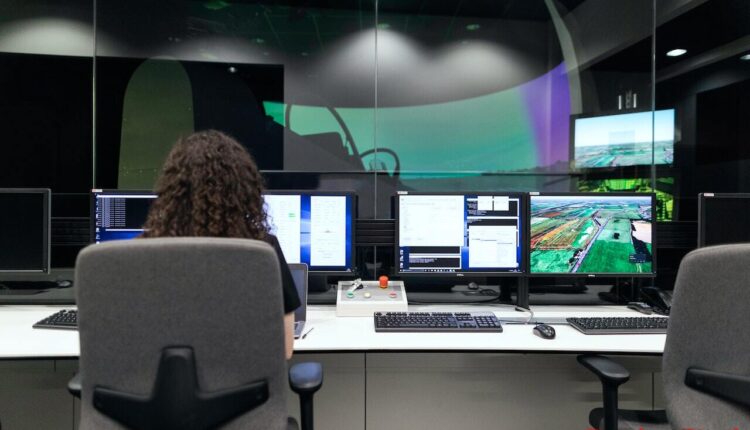 Best CRM Softwares in Kenya
This is a list of the best CRM softwares in Kenya, used mainly to organize operations of various departments in a company. But first, let us make some definitions.
You must first understand the history before you define it. CRM is an abbreviation for customer relationship management. Any tool, strategy, or process that assists businesses in better organizing and accessing customer data is referred to as customer relationship management.
What is CRM software?
A CRM software or system is a digital platform that links different sections or departments ranging from human resources, marketing, finance, sale, and customer service, and converges their activities into one cohesive system.
So, which are the best CRM softwares in Kenya? CRM can help a small business grow into a large corporation. CRM enables businesses to better interact with their customers, who are critical to their survival.
CRM is used in Kenya by businesses to capture and store customer interactions from various functions in a single repository, making it easier to access and follow up with customers.
Several businesses in Kenya use CRM to maintain strong, productive, and loyal relationships with clients in order to provide an exceptional customer experience during the purchasing process while increasing and acquiring new clients and maintaining a high retention rate.
General CRM Features
CRM software provides Centralized data, Device effective marketing, Automated sales, Accurate business insights, and Upgraded customer services.
CRM works by recording and tracking conversations with prospects and potential customers during the sales process. CRM collects and stores customer contact information, preferences, internal communications, and critical client information in a single database.
Read The Best Employee Monitoring Software in Kenya
This makes it simple for marketing, customer service, and sales to access data when needed. This increases the effectiveness and efficiency of serving customers and responding to their inquiries.
CRM is primarily used by sales teams, marketing departments, commerce departments, and service departments. Companies use a variety of CRM systems, the most common of which are on-premise CRM, cloud-based CRM, and hybrid CRM.
Best CRM Softwares in Kenya
1. Vtiger CRM
Vtiger CRM is a Vector Digital Vector Kenya product that has been providing CRM solutions to many businesses for many years.
Vtiger assists businesses in customizing client interactions with the company, resulting in long-term industry relationships. Vtiger enables businesses to obtain ongoing support, repeat purchases, and referrals from satisfied customers.
Vector CRM Kenya analyzes business goals and needs to assist you in selecting the best CRM solution for your needs.
2. Monkeypesa CRM
MonkeyPesa CRM is a comprehensive business automation tool. From sales marketing to automation and customer service. MonkeyPesa is a user-friendly tool dedicated to assisting Small and Medium Enterprises (SMEs).
Pricing, features, analytics, and an easy-to-understand dashboard make it ideal for you. It is Kenya's best sales and marketing software.
CRM assists businesses in obtaining prospects, and insights, converting more leads to customers and managing customers across multiple channels. They are going through the selling process at the same time.
Among the services provided is sales pipeline management, which assists businesses in selling faster and bringing in more prospects. The invoicing and billing system enables time tracking, the generation of invoices, Pro-forma invoices, quotes, and the receipt of much more money much faster.
Furthermore, the real estate system assists real estate companies in the acquisition of property, landlord management, tenant management, and the necessary automation.
Read The Best Text Message Marketing Services in Kenya
3. MoveCRM
MoveCRM is currently one of Kenya's most popular CRM systems. Aside from functionality, MoveCRM is free and open, making it accessible to multinational corporations, non-governmental organizations, and small businesses.
MoveCRM is primarily concerned with client management, sales, and communication. Furthermore, MoveCRM facilitates marketing and sales through customizations, third-party integrations, and packages, resulting in sales, conversions, sales forecasts, successful marketing campaigns, making informed decisions, consistent communication, and improved client management.
MoveCRM provides services such as customization, training, integrations, migration, and assurance.
4. Domains Africa Technologies
This cloud-based software provides CRM and ERP services to businesses throughout Kenya. This software enables users to work from anywhere while maintaining complete control over all business processes. DomainsAfrica Technologies is software that assists small and medium-sized businesses in becoming more innovative.
Domains Africa Technologies CRM includes numerous applications that aid in the capture and maintenance of client data, the management of customer conversations, sales automation, the control of marketing and customer service functions, the management of business information access, and the management of employee relationships.
DomainsAfrica Technologies CRM collects and centralizes customer information in a single platform, enabling the company to build a customer-centric business across all departments, including marketing, sales, customer service, and analysis. This enables you to assess CRM's contribution to your company's excellence.
Read The Best Employee Monitoring Software in Kenya
5. Sage CRM
Sage CRM
has gained trust over the years, and over 15,000 businesses worldwide now rely on Sage as one of their stand-alone business solutions. Sage CRM enables businesses to improve their productivity and visibility, allowing them to make more informed decisions.
Sage CRM is a cloud-based CRM that allows teams to work from anywhere, improving performance and productivity. Furthermore, Sage CRM consolidates all customer data into a single platform, making monitoring simple and transforming a company into a customer-centric one.
6. Oracle CRM solution Kenya
The Oracle CRM solution helps to direct how customers interact with the business by analyzing, managing, and civilizing customer relationships. Oracle CRM is a cloud-based solution that tracks the customer journey from lead to purchase.
Infrastructure, oracle cloud infrastructure, software, hardware, and featured products are examples of Oracle products.
Automotive, communications, construction and engineering, consumer goods, education and research, financial services, hospitality, media and entertainment, professional services, and other industries are served by Oracle CRM.
Oracle pricing: There is a free trial, but Oracle CRM pricing starts at $75 per month for the standard version, $90 for each user per month for the enterprise version, and $125 for each user monthly for the self-deployed version.
Conclusion: Best CRM softwares in Kenya
All the above-listed CRM softwares are applicable when it comes to consolidating the business operations of a company in one system from where data can be accessed. The choice depends on the user's state and preference.