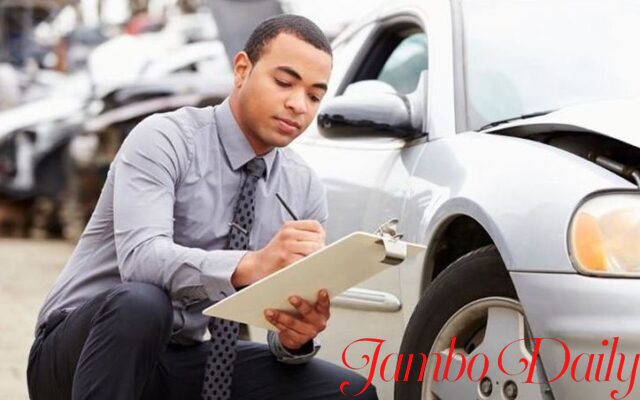 Best Car Insurance Companies in Kenya
This is a list of the best car insurance companies in Kenya. As the number of car owners in Kenya grows by the day, so does the importance of having an insurance company. There are numerous insurance companies in Kenya, and they provide a variety of related services to motorists. This article will go over the top car and motor insurance companies in Kenya.
Best Car Insurance Companies In Kenya
1. APA Insurance
The APA insurance policy provides a wide range of insurance options, including medical and commercial insurance. The policy protects car owners who have signed up with APA against accidents, floods, fire, and even theft. In the event of third-party involvement, APA also insures vehicles if liability has arisen as a result of the car's use. Unlike CIC, the radius of operation is only limited to East African countries.
Furthermore, the policy covers all vehicles, including but not limited to private vehicles. This means that vehicles used for transporting goods or passengers, such as trucks, minibusses, and tractors, are also covered depending on the package you select. This package is divided into tiers, with varying prices.
One distinguishing feature is that the insurance covers losses caused by third-party deaths, injuries, or bodily harm. This coverage applies to insured PSV taxis and privately hired cars.
2. CIC Insurance
CIC has a solid track record in the insurance industry as one of the most diverse insurance companies, offering agriculture, health, travel, marine, and domestic insurance. Furthermore, the CIC group has been in business for three decades, consistently providing Kenyans with flexible insurance services. They provide services to all models.
CIC ensures that their clients receive benefits ranging from financial protection in the event of a car accident, riots, or excessive theft. The most distinctive feature of this company is that it provides these services to clients in the COMESA region. This coverage is also available for trucks in transit as long as they are within the specified region for as little as Kshs. 20,000 inwards.
Read Top 50 Insurance Companies In Kenya.
3. BRITAM Insurance
BRITAM takes pride in offering a diverse range of insurance products, including education coverage. Their motor insurance is on par with the rest of their insurance offerings. They provide comprehensive insurance, motor commercial vehicles, and third-party insurance as part of their services. The policy includes coverage for injuries sustained in car accidents.
These accidents also include those caused by natural disasters such as floods and fires, as well as those caused by third-party usage. The coverage for motor commercial vehicles ranges from financial protection against road accidents to legal fees incurred in the event of a legal issue that arises while settling accident bills and qualms.
Read Britam Insurance Branches In Kenya and Their Location.
4. UAP Insurance
UAP Insurance is a well-known general and medical insurance company in East Africa with a diverse portfolio of assets. Its popularity stems primarily from its affiliation with Old Mutual, a company that specializes in personal and corporate investment solutions.
UAP motor insurance, which is always innovative, covers a wide range of vehicles, both personal and commercial. In the event of an accident, the insurance company will cover not only the vehicles but also the emergency medical expenses incurred as a result of the accident.
There are various palms that come with the various types of cars that one may wish to insure. The most intriguing aspect of these insurance policies is that they not only cover the repair or replacement of damaged vehicles but also compensate the parties in the event of third-party involvement. Coverage is equally generous for those who opt to insure commercial vehicles such as minibusses, on-demand trucks, and PSV taxis.