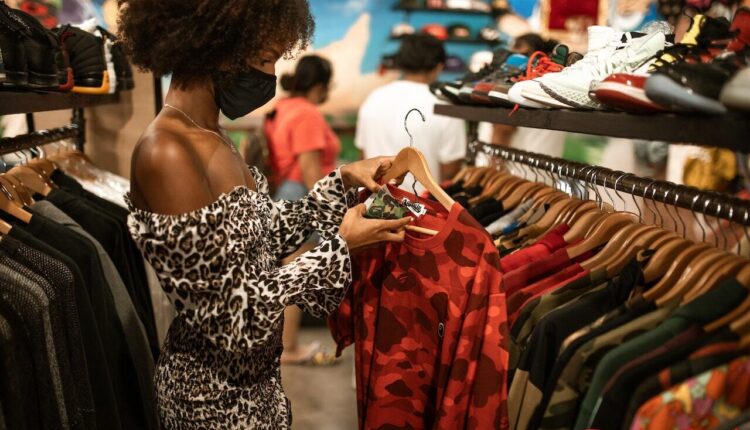 Affordable Online Clothing Stores in Kenya
This is a list of Kenya's major affordable online clothing stores. Online shopping saves a lot of time and eliminates the possibility of impulse purchases entirely.
Shopping for your favorite cloth designs has never been easier than when you have a wide range of clothes with varying prices to choose from…to sweeten the deal, all from the comfort of your seat and at your leisure.
Online shopping in Kenya is growing in popularity due to its convenience and time-saving benefits. Online shopping, also known as e-commerce, is a method of exchanging goods and services over the internet. In Africa, there are over 21 million online shoppers.
According to reports released by the United Nations Conference on Trade and Development, this figure is expected to rise further (UNCTAD).
Kenya has not lagged behind in this trend. In fact, Kenya ranks third among African countries in terms of online shoppers, with 2.61 million. Nigeria and South Africa are first and second in the rankings, respectively.
Online shopping stores have essentially revolutionized how many people shop and online clothing stores are just a few of the major players in the industry.
Cheapest Online Clothing Stores in Kenya
1. Jumia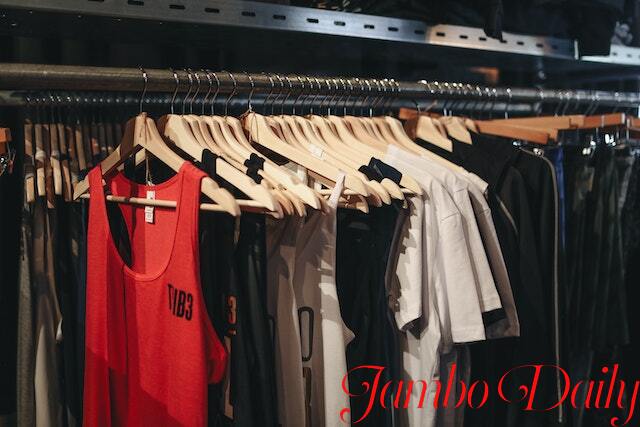 Jumia is undoubtedly Kenya's one-stop online retail shop, both in terms of traffic and product variety, with beauty products, fashion items, clothes for both men and women, electronics, home appliances, and much more.
You're also likely to find some of your favorite Top branded stores on the website.
0700000990/0711011011
2. Kilimall
Just Like Jumia, Kilimall is a well-known online shopping site that offers a variety of products ranging from electronics to clothing.
Here you are bound to get your favorite fashion clothes, shoes, and other clothing materials at an affordable price that resonates with your budget.
0709717000
3. Vivo Activewear
Vivo Woman was founded in 2011 and is a proudly Kenyan-owned clothing brand that aims to make women look and feel beautiful. Vivo capitalized on the need for affordable ready-to-wear clothing when Kenyan women had few options.
Vivo takes pride in the fact that 90% of its products are made in Kenya, and they are 100% committed to instilling confidence in women of all sizes and shapes!
Vivo has tapped into the need for ready-to-wear clothes that are affordable and offer a great sense of style and comfort, with 90% of products made in Kenya.
Vivo clothes are designed to make you look and feel great as well as inspire a great deal of confidence in you no matter what size or shape you are.
0703420780
4. Fab Guru
Fab Guru Online Store is a one-stop shop for fashionable women's products in Kenya. Fab Guru primarily focuses on women's wear such as trendy dresses, fashionable shoes, designer handbags, and ladies' fashion accessories such as earrings and bangles.
0771303457/0722301641
5. La BELLE fashions
La BELLE fashions are the go-to shopping destination for something a little different; here, you can find a wide range of outfits for summer, winter, and all-season wear.
La Belle Fashions offers trend-led fashion for those on a budget, drawing inspiration from international and local celebrity styles and the catwalks.
6. Binti
Binti is the largest wholesale E-commerce platform for ladies' fashion items and accessories in Kenya, with plans to expand throughout East Africa. Binti's mission is to empower and grow local micro-, medium-, and individual entrepreneurs in business, as well as customers looking for quality and stylish products at the best value in the market.
They accomplish this by connecting and offering the best products directly from certified manufacturers and suppliers all over the world, primarily in Asia, to their customers at reasonable prices and in large quantities.
7. LeStyle Parfait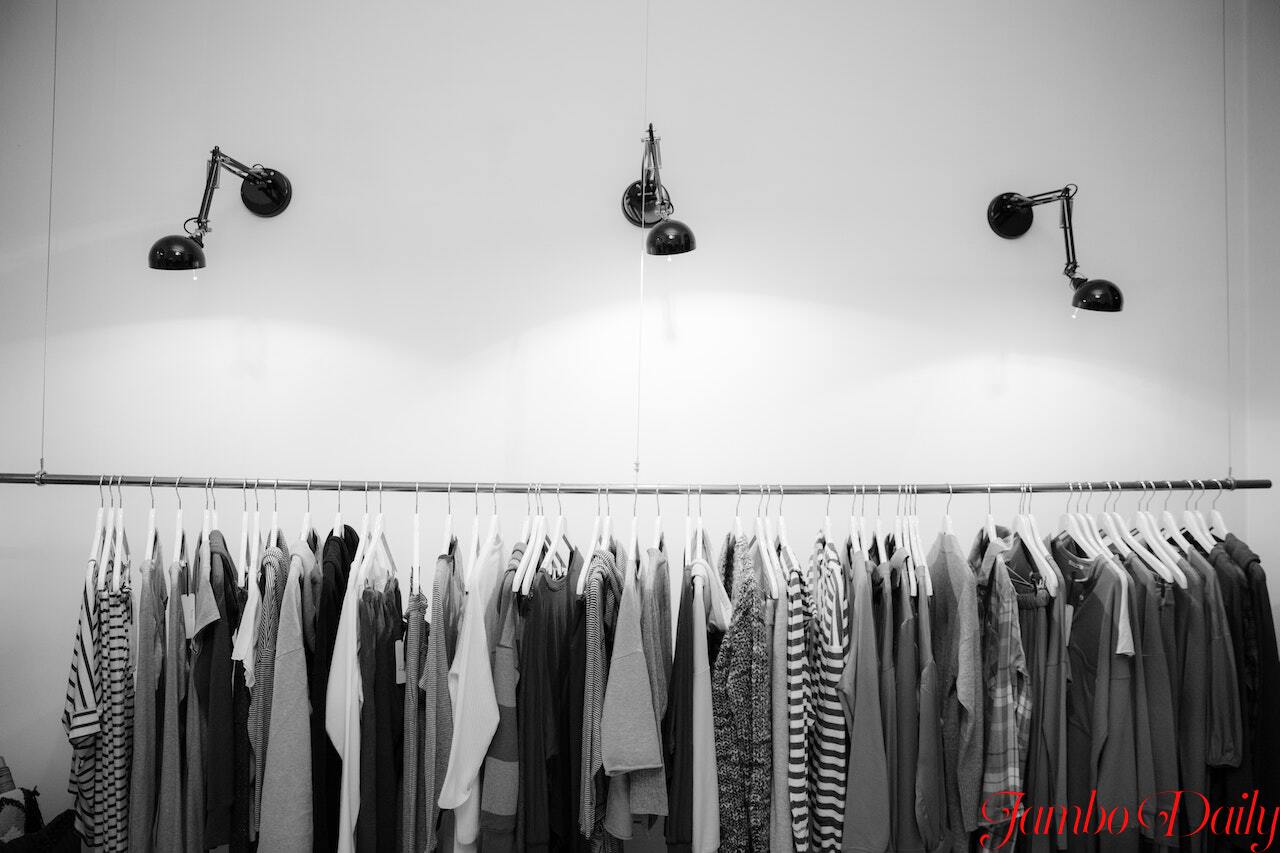 LeStyle Parfait is an online shopping store in Kenya that sells the best fashion trending clothing and shoes, as well as a wide range of family wear including women's clothing, men's clothing, children's clothing, shoes, jewelry, and handbags.
Read Top online shopping websites in Kenya
 8. Tique A Bou
Tique a Bou was founded in 2012 by bou-tiful people from Kenya and the United Kingdom. Tique a Bou was created in order to bring online shopping to Kenyans. As Kenyans, we understand how frustrating it is to find new, high-quality clothing that is both expensive and scarce. We've had enough of overpaying and buying secondhand.
So, Tique a Bou has made it its mission to bring you to brand new, high-quality online shopping at an affordable price.
Tique a Bou UK's London team is constantly on the lookout for the latest in online shopping and fashion, and thanks to our years of experience in the industry, we have access to prices and quality that we believe is hard to beat. See for yourself, and feel free to browse.
0739342473
9. Sarai Afrique Clothing Line
Sarai Afrique Fashion House has been serving women for the past five years, and our relationships with manufacturers and designers have allowed us to offer top-quality designs at industry-competitive prices.
Sarai Afrique takes great pride in the relationships it forms with its customers, whom they consider to be members of the Sarai Afrique family.
Sarai Afrique Fashion House has a large selection of the latest and best women's clothing from brands all over the world. Designs for the sophisticated woman as well as modern clothing styles that best suit today's trends.
0717077775
10. Style Connection
Style Connection is a Kenyan online and physical boutique dedicated to providing high-quality, trendy, and one-of-a-kind women's fashion clothing and accessories.
Style Connection is constantly working hard to deliver on-trend women's clothing that is perfectly suited to your style. They have an incredible selection of fashionable clothing for women, including fantastic casual day-to-day wear and stunning evening gowns for that special night out with friends.
11. Amore
Amore was founded in December 2014, and its flagship store opened in March 2015. Amore is an abbreviation for our names, Amadi and Moreka, and it means "love."
They believe that Amore is the greatest commandment and that if you come to Amore, you will fall in love with everything. They rented a storage unit near our house and started the business. They expanded from interior design to men's, women's, and children's clothing.
12. 2NU Boutique
2NU Boutique is a smart career women's online shopping store that specializes in offering unique and fashionable clothing.
Their website is designed to provide an easy, accessible shopping experience, for the first time you don't have to go through the hustle of going from place to place through traffic to get to the shops in time before they close.
0721888818
Other notable online clothing stores
13. Retoria Shopping Store
14. Keba Clothing Line
15. Mimi Online Shop
16.
Airi Online Shopping Mall