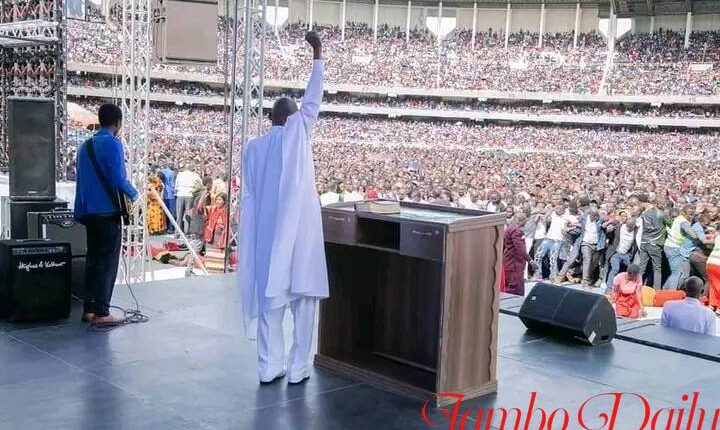 Who is Pastor Ezekiel? Biography, Age, Family, Net Worth
Pastor Ezekiel Odero, an evangelist, is the new kid on the block. He established the New Life Church in Mavueni, Kilifi. He has a large following, with his followers believing that he is a true man of God due to a number of miracles he has performed.
He recently got Kenyans talking online after photos of a full Kasarani stadium courtesy of him emerged online. Most praised him for filling a stadium that not even the strongest politicians in the country could throng during their major political rallies.
Today, we look at the story of the man of God who is the new talk of the town on matters of religion. Here is his story as told by Jambo Daily.
Age and Place of Birth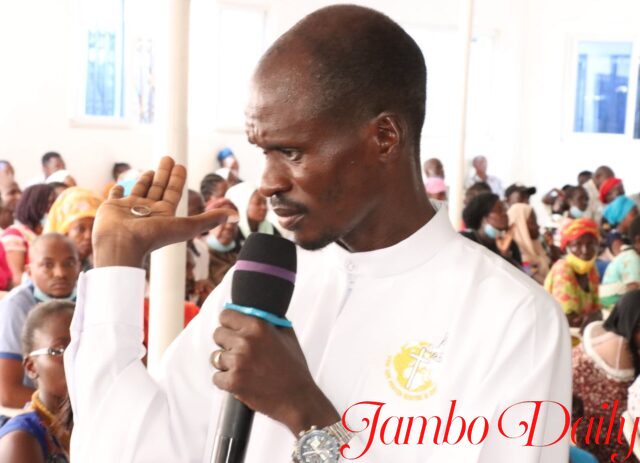 Pastor Ezekiel is now in his forties. He was born in Homabay County but now lives in Kilifi County on Kenya's coast.
Pastor Ezekiel Career Journey
The evangelist began his career as a fisherman in Kisumu. He later moved to Mombasa to work as a mason while also studying.
He rose to prominence during Covid-19 when most people were locked in their homes due to televangelism pastors' sermons. Pastor Pius Muiru of the Maximum Miracle Centre in Nairobi has been his mentor. On numerous occasions, Pastor Ezekiel has been seen attending church services with Pastor Muiru.
Musical Career
He began his musical career as an instrumentalist in Pastor David Owuor's Repentance and Holiness ministry. During church services, he used to play the piano and violin. Pastor Ezekiel confessed during one of his services that he was once a fornicator who committed numerous sexual sins.
Ezekiel, like pastor Owuor, is very particular about how people dress in his church. He is also strict about ladies visiting his offices because he believes that temptations will lead him back to his old ways.
He recently relocated his church from Shanzu in Mombasa to Mavueni in Kilifi County due to increased church membership. This is because he desired a larger area in which to build a large church and other amenities to accommodate his growing large numbers.
Read Apostle James Nganga Bio, Age, Career, Wife, Controversy, and Net Worth.
He has built hotels, international schools, and a variety of other amenities at his new church compound.
As seen in his church, he sells 'Holy water' to people of all denominations and walks of life. The water is thought to be healing and protective.
He fasts frequently and claims that this is the reason for his slim build.
Pastor Ezekiel Education
He graduated from Mombasa Technical University, formerly known as Mombasa Polytechnic.
Family, Marriage, and Children
His first love died several years ago, leaving behind a son despite the fact that they were not legally married. He is currently married to Sarah, despite opposition from some of his family members who believe she is uneducated.
The two ministers have been married for over 13 years and have two children. They have been very busy spreading the gospel and winning souls to Christ all over the world.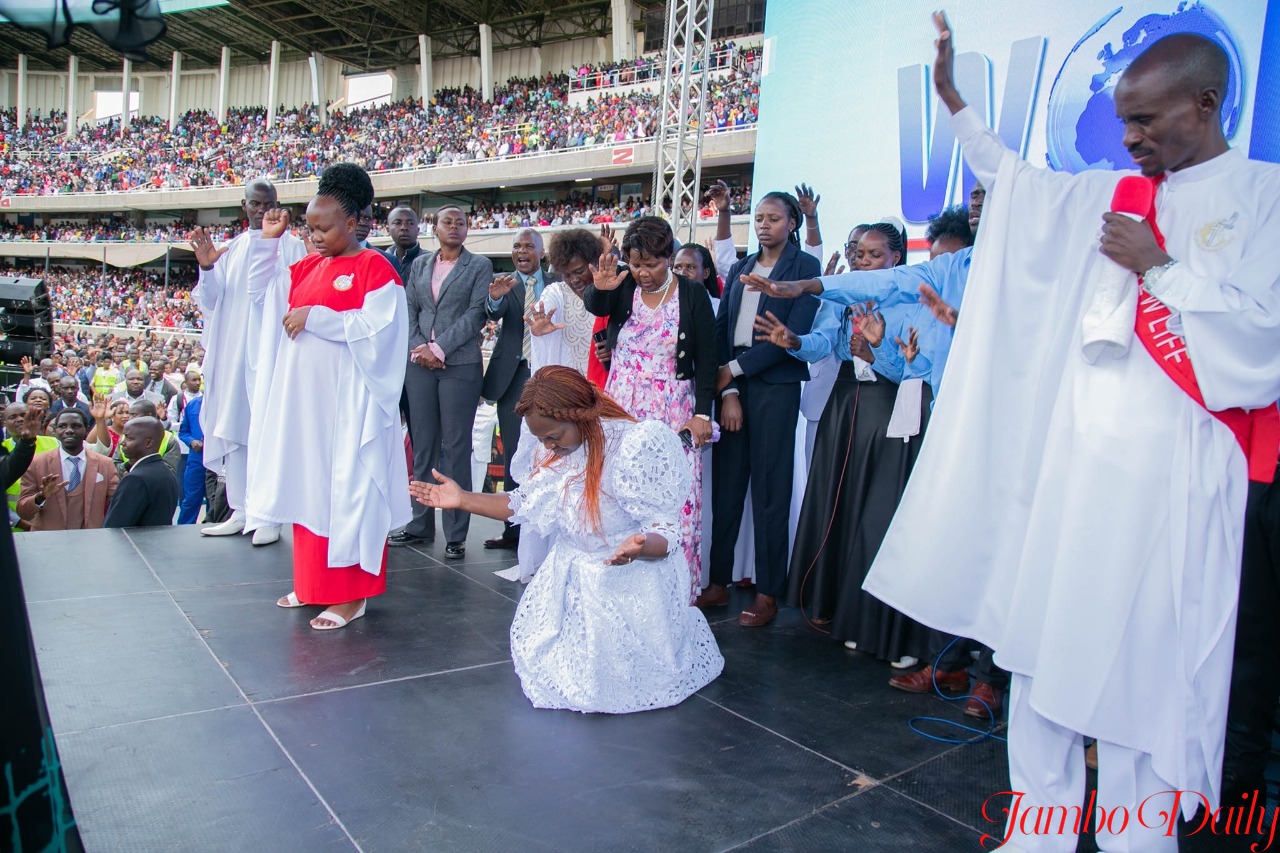 Read Reverend Lucy Natasha Bio, Age, Career, Education, Family, Husband, and Net Worth.
The fact that Sarah was a class three dropout and thus couldn't speak English disappointed some of his family members the most.
"When I looked at my wife, I saw a beautiful woman who can care for a ministry, not English." "English cannot run a ministry!" He stated.
Despite the difficulties, Pastor Ezekiel saw Sarah as a valuable asset.
The man of God went on to say that he ignored his relatives' advice and married his soulmate anyway.
Pastor Ezekiel's Net Worth
Pastor Ezekiel is thought to be one of Kenya's wealthiest pastors. He keeps it low-key and has never mentioned his net worth or wealth. He invests the majority of his money in the gospel by constructing the church.
This is evident in the large church he is constructing in a massive compound at Mavueni. According to rumors, it will be Africa's largest church, with more than 20,000 people attending each church session. It is assumed that the man of God intends to construct schools, hotels, and other amenities within the same compound.